Do Retailers Really Need to Close 800 Stores? Maybe Not.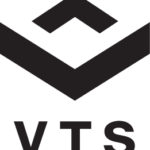 If U.S. department stores intend to improve their sales per square foot to the point they were at prior to the recession, a lot of malls are going to lose a slew of anchor space, according to a recent report.
Research firm Green Street Advisors said 800 department stores need to shut down if those retailers want to regain the productivity they were seeing 10 years ago, reported The Wall Street Journal. Department stores reported sales per square foot of $165, a 24-percent dive from what they were in 2006.Green Street said this would account for about 25 percent of the anchor space in the country's malls.
Not surprisingly, Sears Holdings Corp., which has been slammed by falling sales and earnings for years, would need to close 43 percent of its store count, or roughly 300 units, to reach decade-ago-level sales. For its part, Sears recently announced that it is closing 78 stores over the summer.
By total store count, J.C. Penney would be hit the hardest, with 320 closings, or 31 percent of its total portfolio. It is also closing stores this year, on top of shutting locations in 2015 and 2014.
Luxury would also get hit. It suggested that Nordstrom close 25 percent of its store base, accounting for 30 locations. Nordstrom is making major job cuts, especially at its corporate headquarters.
Bloated store counts and the rise of online shopping outlets, such as Amazon, are blamed for these developments.
Obviously, if these retailers follow suit, it would be extremely problematicfor retail real estate, even though many of those landlords are seeing expanding chains and entertainment concepts filling up vacant department-store boxes. But there are not nearly enough of those, right now at least, to make much of a dent in 800 vacant department stores.
But is it reasonable to even expect these retailers to achieve pre-recession sales in the first place?
The entire business community, especially the retail industry, was transformed and is still recovering from the recession.Sure, the country is over stored and has been for some. Reports say that there is about 25 square feet of retail per person in the United States, compared to 2.5 square feet in Europe.But, like the rest of the commercial real estate industry, retail was booming before the recession.
For example, retail sales increased by 3.5 percent in 2005, which was called "sluggish," compared to the 6.7-percent jump that was too place in 2004, according to the National Retail Federation. Retail sales then bounced back to 6.3 percent in 2006. As of 2015, the 10-year average increase was 2.7 percent.
Retail REITs saw returns in excess of 40 percent in both 2002 and 2003, beating out every other commercial real estate sector over those two years on average. During this time, and up until the recession, malls across the country were regularly trading at more than $100 million, with some priced extremely higher.
Expectations to reach those peak years at the beginning of the century might not be that reasonable.
The brick-and-mortar retail industry has demonstrated great ingenuity previously. This reminder is almost starting to sound like a cliché, but Apple's retail stores are the best performers in the country, and there is nothing in those locations that you can't get on the tech giant's Web site.This might be a sounding call for another era of department store development.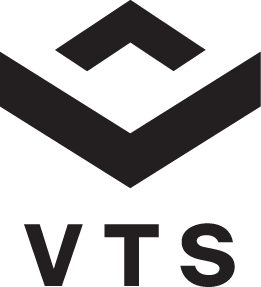 Ian Ritter is a veteran business journalist who has covered the retail and commercial real estate industries for more than a decade. He has held high-level editorial positions at GlobeSt.com and was formerly an editor at the International Council of Shopping Centers magazine SCT. He is a regular contributor to VTS' blog and is also online content manager for the engineering firm GRS Group's blog. Over his career, Ritter has written for several publications and holds a Master's degree in Journalism from Columbia University.