Do You Need to Specialize as a CRE Broker?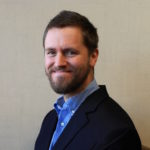 Broker, Whitney Commercial Real Estate Services
The day before I began working in commercial real estate, I was on a construction site.
The company I worked with was a new, small outfit, specializing in interior trim. Despite the focus, we were pretty versatile, and would often put our time toward other projects involving roofs, decks, and fences for custom homes. This versatility allowed us to adapt and, by my last day, plans were in the works for building the company's first spec homes. Thanks to a mix of the right tools and adaptable skills, the company's client base has grown from contractors in need of quality trim to buyers in search of the homes of their dreams. Versatility was key. 
Now, one year into my career as a commercial broker, I've found when it comes to having a market specialization, similar principles apply—especially in a third-tier market like the one we enjoy in Asheville, North Carolina. While it may be appealing to become an expert in a certain niche, in order to thrive here, the focus must be broader. Similar to my old construction crew, without the right set of tools and the knowledge and skills to use them, brokers run the risk of limiting the range of their work and becoming too dependent on swings of a market that are beyond their control.
Here in Asheville, one could joke that we have a greater inventory of mountains than buildings. Our city of roughly 90,000 is surrounded by thousands of acres of protected land, and lies well-beyond the reach of nearby "18-hour cities" like Charlotte. Still, our economy draws its own mix of users across the office, retail and industrial sectors, each of whom bring their own unique sets of needs and characteristics to the table. In my first year of brokerage, it wasn't uncommon to spend portions of a day working with small retailers, large-scale manufacturers, developers searching for sites, longtime owners of family land, and operators in the hospitality industry. 
Was I successful in all those endeavors? Of course not. But an early lesson I learned came from a relatively small deal to lease some flex space. The clients were interested in a nondescript unit in a business park. At the showing, we were met by the park's owner—who also happened to be the president of a competing firm and a prominent developer in town. He could have sent a broker to cover the small task. But by being there in-person, it became apparent to me that offering his time and knowledge to all clients, be they short-term tenants or wealthy investors, had been an integral ingredient to his success. Within minutes, my clients' needs were understood and we had the workings of a successful deal. Familiarity with our market niches, both large and small, allowed the owner to add another deal (albeit a tiny one) to his list of successes.
I've also noticed the brokers at my own firm who are willing to take on a wide range of listings and assignments in order to keep their pipelines flowing. It's not uncommon to see a colleague representing a tenant in search of warehouse space while simultaneously listing classy offices in one of the most established, well-known and historic buildings in town. Having the skills to operate in both spheres while offering consistent service to different pools of clients gives them an edge.