The Case For Dual Agency and the Impact of the California Ruling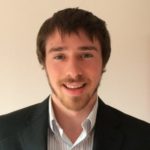 It's not easy to serve two different masters, but that's exactly what dual agency does. So it comes as no surprise that dual agency is a controversial aspect of the real estate industry. On each side of the field experts argue the pros and cons of the practice, and, in a recent ruling, the California Supreme Court added its voice to the conversation, possibly changing the essence and even the existence of dual agency moving forward.
What is dual agency?
Simply put, a dual agency situation is one where both the buyer and seller, or landlords and tenants, are represented by the same broker, or by brokers from the same real estate agency. It's a common practice in both residential and commercial real estate, and even more common when large firms are involved in a transaction.
Different states have different rules regarding exactly what constitutes dual agency, and if it's even allowed at all. Where dual agency is allowed, states require both parties be informed of the dual agency arrangement and agree to it before moving forward.
The California Supreme Court ruling
Current California law, and the current law in many states that allow dual agency, is that a single broker involved in dual agency transactions owes a fiduciary duty to both the buyer and seller. That's pretty intuitive since the same broker represents both sides directly, but Horiike v. Coldwell Banker expands the scope of fiduciary duty.
The case started as a dispute in 2007 between a homebuyer and the agency he worked with to purchase his home, where the listed square footage was the source of dispute. Both the buyer and seller were represented by real estate professionals from different Coldwell Banker offices, making the arrangement one of dual agency. While the case has gone on for years and is complicated is its own right, the key issue for real estate professionals was whether the court would rule that fiduciary duty also extends to "associate licensees," who are individual salespeople operating under a broker's license. The California Supreme Court ruled that it does.
Now in California dual agency transactions, real estate professionals who represent the buyer and professionals representing the seller both owe a fiduciary duty to the other party.
The benefits of dual agency
Most of the benefits of dual agency have to do with ease of communication and the speed of reaching a deal. If one broker is representing both parties, naturally that makes it easier to schedule meetings and quickly fill out necessary paperwork. It's also likely the agent will be more open to accepting a reduced commission since that broker stands to receive double commission from representing both sides. This savings often goes to buyers.
Even in a situation where each party has their own broker, but the brokers come from the same firm, communication tends to be easier and faster. These agents will often be able to leverage their preexisting relationship to communicate more effectively than they otherwise would with an agent from a different firm.
When it comes to guarding against conflicts of interest, large full-service brokerages maintain they have effective in-house barriers that prevent communications between their agents that could result in double-ended transactions that hurt the interest of one party.
The disadvantages of dual agency
Many experts say it's simply not possible to fully escape the conflicts of interest associated with a dual agency. One of those experts is Jason Hughes, CEO of the San Diego commercial tenant representation firm, Hughes Marino.
"We have seen (dual agency) constantly hurt companies with poor lease terms and economics, while not even knowing that 'their agent' is supervised by the managing broker of the office who gets all or a significant percentage of their income from the landlords that their agent is supposed to be strongly advocating against," Hughes writes. Another expert, attorney and president of Praedium Real Estate Services R. Kevin Brown, compares dual agency to the legal business, noting it's not legal for an attorney to represent opposing clients in the same case.
On top of those concerns, in a dual agency transaction, many brokers may be pressured to favor the party who is more likely to continue to supply the firm with business.
Moving forward
It's unclear what dual agency will look like moving forward and to what extent this ruling will impact brokerages outside California. Many experts expect the ruling to impact commercial real estate and the way brokers strike deals. It's likely agents at large brokerage firms, where dual agency is most common, will need to rethink how they approach such transactions in the future to ensure they aren't putting themselves at risk of breaching their fiduciary duty to either side.
This will no doubt take time. In the meantime, experts say the ruling will lead to an increase in litigation, which would end up increasing insurance premiums for brokerages. Perhaps the least confident in dual agency, Hughes doubts brokers will ever be able to fulfill the new requirements, saying it's "nearly impossible" for agents to provide fiduciary duty to both parties.