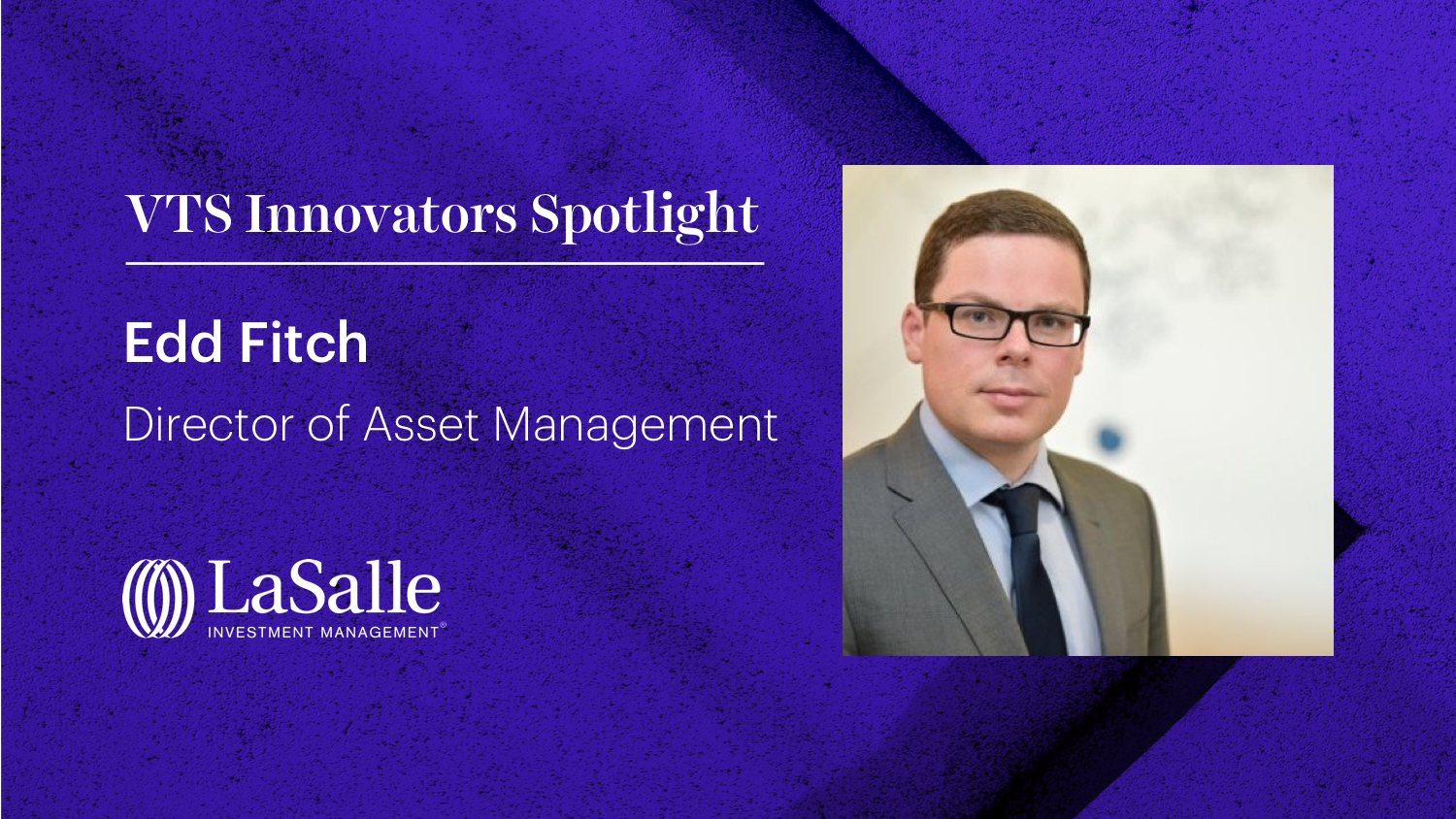 Edd Fitch, Director of Asset Management at LaSalle, on Using Technology to Connect with Teams and Industrial Tenants During a Pandemic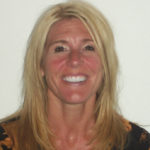 The acceleration of e-commerce and changing consumer behaviors have been magnified by the COVID-19 pandemic, resulting in structural shifts to more online retail. This has been a significant driver of industrial real estate demand for distribution and fulfillment centers. However, that doesn't necessarily mean the industrial real estate sector is immune from the negative effects of a coronavirus-induced recession.
Edd Fitch is a Director of Asset Management at LaSalle Investment Management, one of the world's leading real estate investment managers. Based in London, Edd focuses primarily on industrial assets. VTS sat down with Edd to understand more about the top-of-mind challenges in managing industrial properties during the pandemic. According to Edd, technology has played a significant role in this taxing environment. For example, he says LaSalle is utilising tech tools including virtual tours and drone footage as well as communication apps to better connect with teams and tenants. Read on!
VTS: Can you tell us more about LaSalle and your role?
Edd Fitch: I'm a director within LaSalle and have been with LaSalle for 14 years. I worked in various roles across the business, but currently, I'm responsible for the industrial assets within the funds. That includes managing a team of four people and it's a nationwide UK role.
LaSalle, specifically, has $12 billion in assets under management in the UK, and just shy of $60 billion across the world.
VTS: What does your day-to-day look, and how has it changed during COVID-19?
Fitch: In my day-to-day, I'm really focused on our industrial assets. And during COVID, a big change has been the number of discussions we're having with our tenants. These conversations may start off because they need a rent concession, payment plan, or some sort of help right now. But for me, to keep speaking to the tenants is really good to help us understand more about them and their business.
That's been a positive and something we'd like to continue. We're also working from home, so we're trying to manage the team and manage consultants whilst doing that remotely. Due to the technology that we have, that's been OK. It's just taking a different set of skills than what we were using previously. Face-to-face interactions are just different when it's over the computer.
It takes a bit more effort to make sure we're keeping in regular contact with everyone, to make sure they're OK and there are no issues, no problems, and they're getting along with their day-to-day roles.
My day-to-day role itself, again, it's continuing meetings with the occupational agents and the investment teams with lots of reporting as well. Our clients are desperate to know what's going on out on the ground. So, there's lots of feeding back to them. That's why it's so crucial to have those interactions with our agents, so we can update our clients on the market and give them insight into the trends that we've seen.
VTS: Have you had to change your business processes or approach during COVID-19?
Fitch: Absolutely, and again, I think it's probably a positive as we've probably become a bit smarter and more efficient. One example of a business process that we've had to change is previously when we did an asset management initiative — whether it's a letting or rent review, whatever it may be — we had to fill out paperwork to get the necessary approval on it. Now we've made that system all online, which is great. We can complete the documentation online and then submit it to the various individuals. It's been a great system because we can see who has it, what stage it's at, and if we need to follow up with that person. That's worked really well. And I suspect it's another change we'll continue, when, hopefully into the future, we get back to some sort of normality in office life working.
We've been using a lot of communication apps such as Teams and sharing documents. We've probably used it previously, but more intermittently. And then, obviously, it's been much harder to travel and visit assets during lockdowns. Therefore, we're much more reliant on our consultants and agents who are out there and the technology that they can provide.
VTS is a good example of this. VTS is available for agents to provide an update or report, any management issues, and the like. This is a real benefit to us, and it's a good way for us to monitor who they're speaking to and also just see what stage of the process they're at.
VTS: How have you seen tenant demand change over the course of COVID-19?
Fitch: At the start of the pandemic and lockdown, we saw a flurry in activity, but that was generally from retailers. There were some shortages reported in the supermarkets and we had a lot of stockpilers — either the supermarket or food producers coming to us and asking for short-term space to store product before they got it to the retail shops. But that was quite short-lived.
Then we saw a real shift and it came forward from four main sectors of people requiring space, and I think that's still continued today. That's online retailers, so Amazon being a big one. They've taken on a tremendous amount of stock in the UK. Again, that's food, either supermarkets or food-related. And then food production continued to be very active and also the online retail, parcel operators had been very inquisitive as well. Lastly, are medical, National Health Service, and pharmacy use. They're active and it could be either lab facilities, so those that do testing and results, or it could be pharmacy-related use where they need to either produce, stock or store, and distribute throughout the UK. Those are the four main uses that we've really seen driving the market during 2020, and especially during the pandemic.
Then there's also the multi-let sector, which is the majority of our stock. Again, at the very beginning, that really ground to a halt. A lot of them tend to be smaller occupiers in terms of size and covenant strength. I think a lot of them were just concerned as they didn't know how it was going to play out, so they pretty much were put on hold. But then as things progressed, they realised that, generally, things were holding up. So, those deals progressed over the course of the year.
And generally speaking, we've seen a good level of inquiries. Viewings have started again, and it's been a very good market. We're probably going to see a record year in terms of take-up, which is great in a very, very difficult and uncertain environment.
VTS: How have tenant expectations changed? And have you made any changes to your properties?
Fitch: I think flexibility in terms of lease length is becoming more prevalent for the occupiers. The occupiers will want shorter-term leases or leases with more freedom with break options if market conditions worsen.
At the same time, due to the strong take-up and the lack of supply available, landlords can be quite strong in that position. However, it's case by case. There's a little bit of a mismatch at the moment. But generally speaking, rents continue to rise.
Sustainability is also very important to us and our clients. It's starting to feed down a little bit to the occupiers. I think it'll become more important going forward. It's only just starting to come through at the moment. Some occupiers are very hot on it; others not so much. As things progress over the next year or so, I think it will really come to the forefront.
VTS: What do you think the industrial sector will look like after COVID-19?
Fitch: Flexibility will become more and more important. I think the sustainability push will again increase in importance on the agenda. That will definitely start to move up, especially with bigger occupiers and the corporate responsibility they have to their stakeholders.
I think factors such as wellbeing for staff in the office environment are already at the forefront. That will become more important to all industrial occupiers as well. We've already seen examples with better welfare facilities and some form of leisure facility, and options available to their staff either within the unit or the site. There are amenities like nature trails and running tracks, for example, that people have done already, but I think that will become more and more important going forward.
Probably the other thing specific in the UK is going to be Brexit. That has really come back on the agenda over the last couple of weeks. How that plays and the outcome of that will have an impact on occupiers in terms of both distributing to the UK and other countries, but also receiving goods. I think that's something that needs to get resolved and resolved quickly, so it gives clear guidance on how both landlords and occupiers deal with that going forward. At the moment, there's still very real certainty, and the uncertainty creates risks.
VTS: Any advice to other industrial landlords as they also navigate this environment?
Fitch: I think the most important thing is, and it sounds really patronising, but to keep talking to your tenants. Just keep speaking to people. As I said right at the beginning, we've done lots of this and it's something that we will definitely continue going forward. It's important for both sides that people pick up the phone or go via Zoom and just understand what's happening.