Falling Oil Prices Are Actually Helping Some CRE Sectors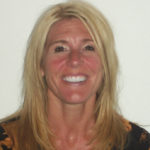 This is the second installment in a series highlighting oil pricing and its impact on CRE. You can read part 1 here. 
While oil- and gas-dependent markets, like West Texas and North Dakota, are feeling some pain with the plummeting oil prices, U.S. commercial real estate, in general, has a different story to tell.
Low crude oil and gas pricing is fundamentally positive for overall economic growth and commercial real estate, particularly in non-energy markets, said Robert C. Kramp, director of research and analysis at CBRE.   
"The lower gas prices are technically providing more stimulus than you think to the American economy," he said in an interview. The drop in prices since 2014 saved the average American household roughly $700 in 2015. The same could hold true for 2016.
Impact on the retail market
More discretionary income means more buying power, which typically boosts retailers and shopping center owners and developers. However, the current market hasn't played out that way, at least not yet.
Recent disappointing retail sales suggest that consumers may be paying down debt or saving their extra cash. Some analysts believe that consumers' pockets will continue to grow with their savings from the gas pump, eventually leading to an increase in retail sales and overall benefit to retail real estate.
Retail development, in general, has been slow, said Robert Bach, Director of Research – Americas, Newmark Grubb Knight Frank. "That's really due to the migration of retail sales onto the Web," he said in an interview. "Retailers and developers are very conservative about adding new space."
A recent U.S. Department report shows that consumer tastes are shifting more toward restaurants and online shopping.
Industrial market
The oil prices are impacting other sectors, too. The spike in online shopping means more retail-oriented distribution facilities like fulfillment centers are needed to fill orders. That's boosting the industrial market. 
"The industrial sector is improving due to the migration of sales to the Web," Bach said.  "Absorption last year was the highest on record, so there's tremendous demand for industrial space, and that's particularly true for state-of-the-art industrial space that's suitable for Web-based retailers. In fourth-quarter 2015, two of the five largest deals done were by Amazon for major fulfillment centers."
 In addition, lower oil and energy costs are decreasing certain construction, manufacturing, transportation, and logistics costs. This helps business investment and expansion, which fuels the demand for more industrial and manufacturing space, according to a ULI recent article.
Office market
Kramp and Bach agree that falling oil prices have had no significant impact on the overall U.S. office market.
However, lower operational costs will make office occupancy less expensive and increase corporate operating profits, which should lead to more hiring and the need for more office space, according to ULI.
Multifamily market
Apartment owners could see some benefits from increased household disposable income, CBRE reported. A short-term boost to rents could help some markets if renters use part of their gas savings to upgrade to higher-quality apartments. 
Also, apartments located further out in the suburbs could benefit with the lower cost of commuting. 
"You could make the case that sustained low oil prices, broadly speaking, are good for the suburbs," Bach said. "A lot of people thought the suburbs were dead – that's clearly not happening. CBDs are doing well in terms of demand for office space and apartments, but suburbs are starting to turn around as well." It appears the industry agrees that oil prices will help with this process.
Hospitality market
"The hospitality industry is doing quite well, and one of the reasons is low oil prices encourage people to take more driving trips," Bach said. 
Falling oil prices should result in lower business travel costs, which could mean more business travel and lodging needs. Food- and entertainment-related businesses should benefit as people tend to eat out and go out more when they have more cash in their pocket.