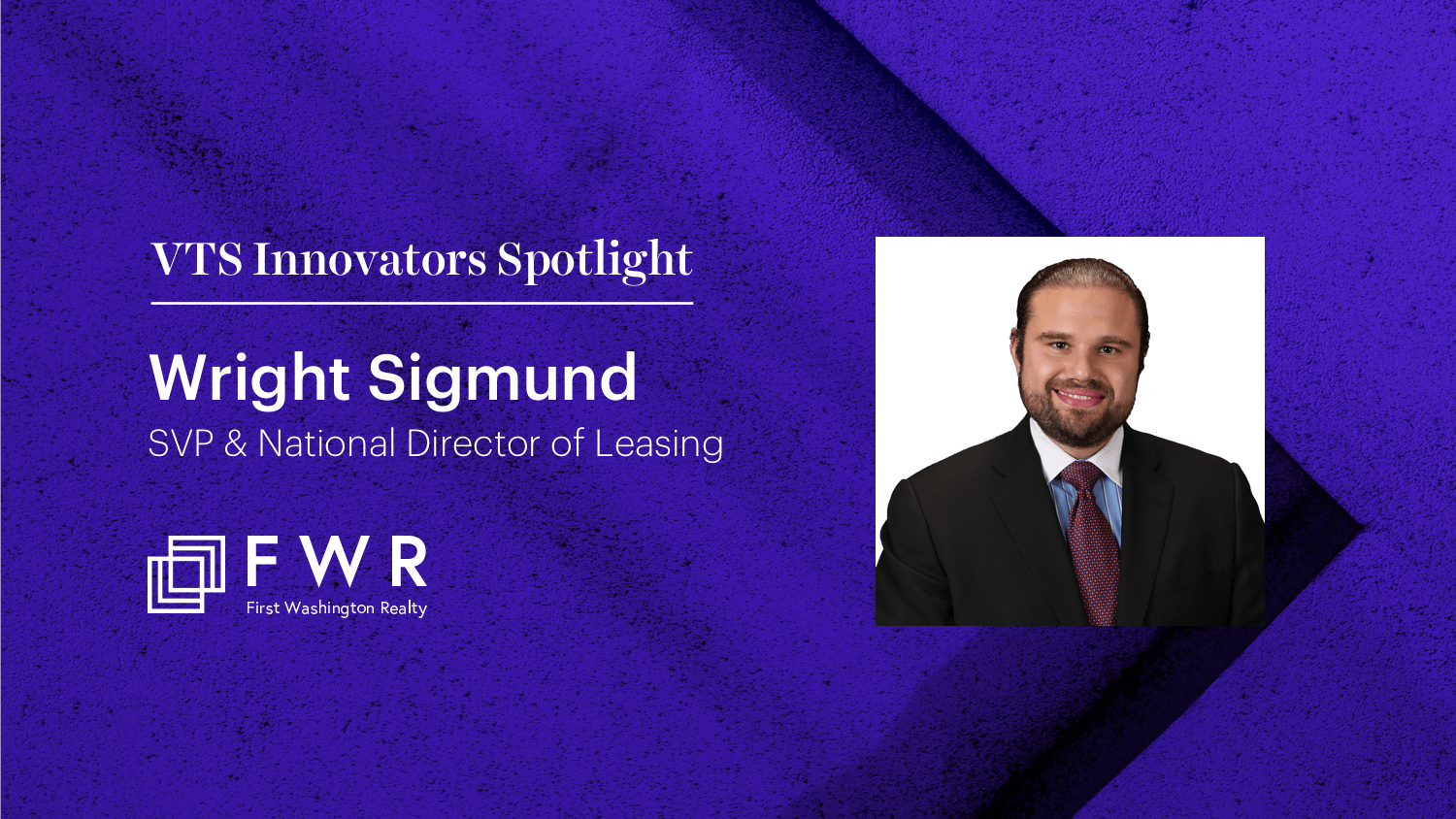 First Washington Realty's Wright Sigmund on Future-Proofing Retail with Technology and Experiences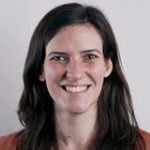 First Washington Realty is a fast-growing, national retail owner who is tackling the changing retail landscape with a fresh perspective. Rather than trying to compete with online sales, the team is future-proofing their business and investing in retail experiences that cannot be recreated online.
We sat down with Wright Sigmund, the firm's SVP and National Director of Leasing, to hear his take on big-box retailers, staying one step ahead of portfolio risks, and using technology like VTS to simplify and streamline leasing processes. Enjoy!
VTS: How did you get your start in commercial real estate?
Wright Sigmund: My first exposure to commercial real estate was in medical office leasing. I ended up working at CBRE in the retail group in Washington, DC. I was prospecting, cold calling, working on merchandising plans, coming up with lists of tenants, and knocking on tenants' doors. I was approached by the Chief Leasing Officer at Vornado about going in-house to oversee retail leasing.
It was a really hard decision at the time because I liked the brokerage lifestyle — flexibility, income potential, and entrepreneurial nature. He gave me great advice: In order to truly become a holistic practitioner, you have to work in-house on the owner's side and understand how an owner operates. So I made the jump.
VTS: What were some of your responsibilities?
Sigmund: I was exposed to a lot of new development opportunities, master planning, street retail, cool high-profile restaurants and nightclubs, more traditional shopping centers, and mixed-use developments. I was able to do a lot of the work reshaping Crystal City, soon to be the new Amazon HQ2, and did a lot of the first big deals there.
Now at First Washington, we're really focused on a specific retail product type, which is convenience and necessity retail. We own and operate centers in 22 states and Washington, D.C. It's exciting to be part of an organization that's in high-growth mode.
My main job is leasing for all of our wholly-owned properties. I build out a business plan for each property and work on the acquisition, underwriting, merchandising plan, and final execution on that plan once we own the center. For existing centers, it's about pruning underperforming tenants and finding ways to create additional value in our existing properties — building a strategy, engaging the right people on the local level, whether it's in-house or external talent, and managing those folks. That's where a lot of value of VTS comes in for me.
VTS: We're seeing some major changes taking place in the retail market that shift the way landlords manage their portfolios. What are the trends that you and your team are watching and how are you adapting to stay ahead?
Sigmund: There are two big changes occurring. First, today you don't just go and shop in the store. There are new channels, primarily through online. And second, I would call it the lack of relevance of department stores. Many big-box and junior-box retailers are providing commodity goods that are easy to get elsewhere. Those two factors have created fear from people who are not as engaged day-to-day in the industry. I think the reality is that those situations are actually creating some interesting opportunities, and it's not nearly as devastating as the press makes it out to be. Online is still a very small part of retail overall sales, less than 10%.
We're focusing on convenience. If you own the center that's close to people's homes, well maintained, easy to get to, easy to park at, has the right merchants for everyday needs — that's hard to replace on the internet. The concerns about internet sales taking away from traditional retail aren't going to affect you as much. We buy properties that have grocery stores, hair and nail salons, fitness facilities, restaurants — the things people need and want on a regular basis that are hard to recreate on the internet or in other venues.
VTS: How has the rapid transformation of commercial real estate changed the role of the leasing director? What new expectations are required of you?
Sigmund: You have to have a pulse on what's going on beyond just who's leasing space and be able to understand what businesses are going to be successful a couple of years out. If a specific tenant went under in the future, what are the different uses we could backfill with? Are there ways to creatively grow? Who's going to exercise their options when their lease is up? Where should we plan to have a vacancy? Will those junior-box retailers be successful long-term or not?
You have to be forward-looking to see what could happen and what risks there are, but also to see what opportunities are coming. It's not really new, but the key difference is that people want us to look a lot further out. What could happen three to four years from now instead of in a year or 18 months?
VTS: What were the key pain points you were solving for with VTS?
Sigmund: I came into an organization with many third-party brokers and internal people that were all reporting in a lot of different fashions. Some people did it in an email. Some would do it in Excel. Some people would call. People were giving different versions of reports and there was a lot of ongoing deal flow to manage through a lot of different parties. I wanted the ability to have all of our properties in a centralized place where I could see what was going on. Aggregating everything was creating a drag on time.
VTS: Now on the other side of that, what's the biggest impact that you've seen?
Sigmund: The whole process is streamlined. I can go into VTS for any property or across the whole portfolio, and with a touch of the finger, know what's going on at a property, send questions to agents or other constituents, see all the tenants in the portfolio, and access all the relevant documents.
I love the site plan feature — it allows me to see when leases are expiring, understand the lease terms, and see information relating to specific tenants at a specific center. VTS has helped so much with time management.
Reporting has also been great, and we're getting out of everyone's different mechanisms for doing it. To have it all in one place makes the overall process of managing a sales organization a lot easier.
VTS: What advice do you have for other leasing directors and companies just getting started thinking about technology?
Sigmund: Adopting new technologies can truly streamline your business and unlock value in terms of efficiency and information. The efficiency piece allows for more time to focus on creative enterprises instead of data management. The information gathered from all of the raw data allows for better more informed decision making across your portfolio. The key is adoption within the internal organization, which requires buy-in from a high-level executive sponsor who can be the cheerleader of change.
VTS: Last question, what would you be doing if you weren't in real estate?
Sigmund: If I wasn't in real estate I would be involved in the live music industry as an owner of an outdoor venue located in the woods by a river.
Ready for more? Read our ebook, "How Five Retail Landlords are Embracing the Retail Revolution" - feat. Wright Sigmund!