How Will Automated Food Prep and Delivery Change Restaurants?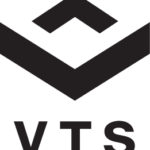 We all crave the convenience of having meals delivered to their homes. While few besides sandwich chain Jimmy John's and the ubiquitous pizza outlets like Domino's and Papa John's do this on their own, delivery services like Door Dash and Postmates will pick up takeout from several different kinds of restaurants and bring meals to customers.
But even though neither of those delivery models will likely change dramatically any time soon, there are some groundbreaking innovations underway that could automate cooking and delivery.
Robots Taking Over Restaurants?
In Mountain View, CA, the home of Google, there is now a company called Zume Pizza that has its pizza prepared by robots. Just leave it to Silicon Valley, right? Zume also uses locally sourced, natural ingredients. Since there are no preservatives in the food to keep pizzas "fresh" on the way to the customer, its delivery trucks have smart ovens that heat up the pies on the way to their destinations.
Bigger chains are also considering this process. Hardee's, Starbucks, and Taco Bell are all interested in robotic kitchens. If these companies are able to figure out how to make robotic kitchens efficient, the practice will likely become mainstream fairly quickly.
Outside of the kitchen, there is a strong push to have drones deliver food, among other services.
Google and Chipotle are teaming up to test a drone-powered burrito delivery service at Virginia Tech under the name "Project Wing." After customers place an order at a kiosk, the drone flies to a specific point on campus and lowers the burrito down on a tether.
Drone delivery is also getting started overseas. In New Zealand, the largest franchisor of Domino's Pizza is already using drones to bring pizza to customers. Pizzas can reportedly be flown by drones to customers within 30 minutes.
However, drone delivery could face regulatory challenges in the U.S. The Federal Aviation Administration (FAA) isn't likely to make a decision on widespread drone delivery until 2020. But if the government approves the practice, and standards are put into place with specific directives, it gives restaurants time to pre-plan for the eventual launch of what could be an efficient, cost-effective way to deliver food without having to pay drivers and fuel costs.
What Does This Mean for Retail Real Estate?
While these innovations can clearly help the bottom line for large restaurant chains, the impact it will have on retail real estate is not so clear cut.
At this point, most quick-service restaurant chains that offer delivery are located in strip shopping centers. Drone technology could change that. It might make more sense for these stores to start leasing industrial space, where the rents are cheaper and drones can avoid the congestion of people and cars typically seen around shopping centers. That could be bad for retail owners, who would see a loss in demand for their spaces as restaurants look for industrial space.
The good news is that a typical chain location, like a Domino's, is below 2,000 square feet. If some of these outlets close, it's not going to be a crisis for most landlords. Industrial owners, of course, would benefit from this shift, just as they have from the growth of e-commerce.
Thinking more broadly, if food delivery takes to the skies in the next few years, it will benefit the end users--customers who get the meals they want faster. Landlords and restaurants who can adjust to the new reality will ultimately benefit too.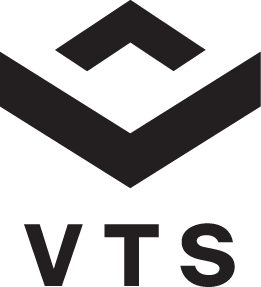 Ian Ritter is a veteran business journalist who has covered the retail and commercial real estate industries for more than a decade. He has held high-level editorial positions at GlobeSt.com and was formerly an editor at the International Council of Shopping Centers magazine SCT. He is a regular contributor to VTS' blog and is also online content manager for the engineering firm GRS Group's blog. Over his career, Ritter has written for several publications and holds a Master's degree in Journalism from Columbia University.