Industrial Commercial Real Estate Enjoys Record-breaking Second Quarter
Colliers just released its national report on what happened with the industrial real estate market in the second quarter.
And what a quarter it was. The research shows lower vacancy rates and higher net absorption, new supply growth, and higher asking rents than ever before. The only downside was a decrease in new investments in industrial spaces, this coming after 2015 saw record-breaking numbers in industrial site sales. However, the decrease in sales was more a symptom of how strong the industrial leasing market has been.
Let's dig more into what caused these trends and think about what's next for industrial.
Leasing and Construction Are Through the Roof
So what exactly does a record-breaking quarter look like for industrial? Check out these stats:
62.8 million square feet of new industrial supply

has come onto the market this year

.
At the same time, industrial vacancy fell to 6.0%

nationally, down 0.2% from the end of 2015. It speaks to the incredible demand for industrial space that vacancy rates continue to drop even with so much new space being built.

Fitting nicely with that last point,

net absorption went up to 77 million square feet on the year

. And it's not like all that came from a few very active markets at the top. Absorption was up across all markets, with Atlanta, Chicago, and SoCal's Inland Empire being particularly strong in this category.

Average asking rents were $5.66

, a 4.3% increase from the end of 2015. Cleveland's industrial spaces saw a whopping 25% YoY increase in rent per square foot, the most of any Colliers surveyed. San Jose, Central New Jersey, and the Inland Empire also had big gains.
The numbers speak for themselves: businesses are clamoring for industrial space.
If you only looked at GDP growth, you'd be surprised by that. Q2 saw modest GDP gains of 1.2%, which was well below what analysts forecast. But despite that, consumer spending rose 4.2%, the highest annualized rate since 2014.
But even more important to the industrial market is where those spending increases were concentrated: E-commerce. Online sales jumped 15% in Q1 (latest data available), compared to 3% overall retail growth.
This is significant for industrial since e-commerce companies need to keep their supplies in warehouses where they can be shipped. The more demand for online goods, the more warehouse space retailers will need, which of course feeds into the industrial market.
The category still only accounts for 7% of the $4.9 trillion in yearly U.S. retail sales, so there is a lot more room for growth. That means more demand for giant, custom-built warehouse spaces from big players like Amazon and Walmart, as well as demand for more generic space from the tens of thousands of smaller e-commerce companies, more of which crop up every day.
Investments Dropped from All-Time Highs in 2015
On the flipside, investment in industrial spaces continued their fall that began in Q1. Q2 saw $12 billion in industrial site sales, bringing the 2016 YTD total to $26 billion. That's 31% lower than mid-year 2015. Even when you take into account that 2015 was itself a record-breaking year on the investment side, that's still a bit of a softening.
But that drop-off certainly wasn't due to lack of demand. With the economy being somewhat volatile, industrial owners were reluctant to part with spaces that, thanks to leasing demand, have become such reliable revenue generators. That meant more single-site sales rather than the big, national portfolio sales that drove such huge investment growth in 2015.
The numbers bear that out too, as the average industrial real estate price reached $80 per square foot, about $10 more than it was at this time in 2015. So not only is leasing activity strong, but there's also enough demand that industrial spaces can still be sold for a high price. That's great news for industrial owners.
What's Next for Industrial?
While tepid GDP growth may have some worrying about continued industrial leasing activity, strong job growth suggests consumers will continue spending in the all-important e-commerce channel. Not to mention, new home sales continue to rise, which is usually followed by even more spending as people look to furnish their new dwellings. Much of those purchases are made online, which means--you guessed it--continued demand for warehouse space.
So while it would be asking a lot to expect industrial to continue its record-breaking pace through the rest of 2016, all indications are that industrial owners should rest easy. It looks like things will keep moving in the right direction.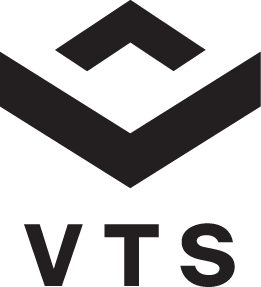 Henry Updegrave is a former member of the VTS team.