Why For-profit Colleges Are the Riskiest Tenants for CRE Owners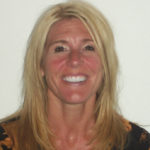 The number of for-profit colleges shutting their doors across the country has been making headlines.  
ITT Technical Institute – which closed its 130-plus campuses in September – is the latest fatality; that follows last year's closing of Corinthian Colleges. Others like Regency Beauty Institute, Career Education Corp., Westwood College, and several others are shutting down all or many of their campuses.
Not only have these closures left thousands of students in limbo, but the question also becomes: What happens to all of their space?
Once seen as a pretty safe bet for landlords, investors, and lenders, for-profit colleges are no longer assumed to be a guarantee.
"You used to look at for-profit schools and said they were a significant user of space, and they were all fairly well-heeled before these changes were instituted with the Department of Education," Dan Gleason told VTS. Gleason is executive director of brokerage services for Bloomington, Minn.-based Cushman Wakefield/NorthMarq.
Last year, the Department of Education announced that it would crack down on for-profit colleges accused of "aggressive recruitment techniques" and "misleading job placement rates" after graduation. The Department also said it will no longer recognize the Accrediting Council for Independent Colleges and Schools -- the biggest accreditor of these colleges.
A Risky Business?
Andre Cuadrado, founder of Rhenium Capital, told VTS that after looking at thousands of deals, his firm identified for-profit colleges as the "No. 1 riskiest deal" for lenders and building owners due to the "massive regulatory risk that this business model is facing." Rhenium is a CRE finance, sales and advisory firm based in Fort Lauderdale, Fla.
"They could be here today, gone tomorrow with this current economic and political environment," Cuadrado said. "We saw this coming for years and now it has accelerated."
Not Your Traditional Commercial Spaces
Since most for-profit colleges don't have their own campuses, they lease office or "flex" space. Oftentimes, landlords require them to sign long-term leases, since the way they use their space is a bit out of the ordinary. For example, much of the space has been converted into classrooms. They also have unconventional hours, holding classes on nights and weekends, which means additional operating expenses and capital improvements on the landlord's part. They also require significant more parking than office tenants.
To meet these specialized needs, some colleges opt for a build-to-suit deal in which a developer builds a facility for them and leases it back to them. Either way, the abundance of closings means that these unconventional spaces will be dumped onto the market.
These closings are tough for owners — especially since for-profit colleges often sign 25- to 30-year leases, pay above market rents, and amortize the tenant improvements over that time, according to Cuadrado. The specialized build-outs make it tough to re-lease the spaces "as is" and that there are sizable costs involved in converting them to general offices.
Every Situation Is Different
"I'm intricately wrapped into a number of these [deals]," Gleason said. "I have three buildings right now where [they're vacating space]. We just got a letter two weeks ago from ITT Technology that they're filing Chapter 7 and we will get the space back in one of my buildings. And Le Cordon Bleu is in one of our buildings, and we're going to try to work with them to re-tenant that and work out a buyout."
Gleason said situations vary. Since ITT Tech filed Chapter 7, all of their space will go back to the landlords. In other cases, the buildings may go back to the lender -- and some properties end up for sale. For example, the Westwood College building in Denver went back to the bank and is on the sale block.
Cuadrado said when it comes to these sales, investors have the opportunity to get a "deeply discounted" note for a well-located property. "Buyers have a sweet opportunity and lenders are the biggest losers in the deal," he said.
Re-leasing the Space Likely Means Knocking Down Walls
Finding other educational tenants to backfill the space is an option, but an unlikely one.
"You can try and hunt some schools down, but many seem to be retrenching or going out of business," Gleason said. "But if anybody is looking for classroom space, you're going to have more options than you can shake a stick at."
Gleason believes much of the space that landlords get back will be demoed. "I think you're probably demoing the classrooms and converting it back into either open space for cubes or private offices or whatever anybody else might need," Gleason said.  "Don't see it as this huge, unique situation. It's just classrooms and you knock the walls down and start over. We do that all the time."
Opportunities for New Tenants?
Gleason said many of these buildings are "generally in good locations," have high parking ratios, and additional HVAC and restrooms, which would work well for call centers.
"That to me is the first place I would convert these buildings to," he said. "But just generally, everybody is trying to reduce the footprint and start to pile people in and this feeds into that densification. It's about putting more bodies in less square footage," and these former educational spaces are well-equipped to handle that."