From Ships to Square Feet: A Look at Two Redeveloped Navy Yards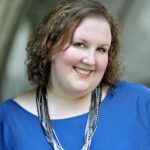 On Thursday, Democratic presidential contenders Bernie Sanders and Hillary Clinton will face off at the Brooklyn Navy Yard prior to the New York primary election. The debate is being held at one of the hottest adaptive reuse projects in the country—and one of the two Navy Yard projects making waves today, along with Philadelphia (which, coincidentally, will also be holding events related to the Democratic National Convention in July).
As this recent article from The Wharton School of the University of Pennsylvania notes, waterfront property is among the most valuable real estate in the U.S.—but many of the large tracts of waterfront land, particularly near or within major cities, have been controlled by the U.S. Navy for much of the nation's history. But now that some of these properties—mainly used for shipyards—are nearing the end of their useful life, commercial real estate developers are jumping on the opportunity to turn these industrial locations into mixed-use hotspots.
Here's a snapshot of where the two properties stand today:
Brooklyn Navy Yard
Established in 1801, the Brooklyn Navy Yard served as one of America's preeminent military facilities for more than 150 years. In 1969, it reopened as an industrial park, and in the 1980s, the Brooklyn Navy Yard Development Corp. (BNYDC) began to diversify its tenant base after the loss of two major maritime tenants.
The new millennium ushered in the largest Yard expansion since World War II, particularly with the opening of Steiner Studios, the largest and most sophisticated studio complex outside of Hollywood. After a slew of new projects, Brooklyn Navy Yard is now home to over 300 businesses employing approximately 7,000 people and generating over $2 billion in economic impact annually for New York City.
New initiatives include the redevelopment of the 1 million-square-foot Building 77, which will house a mix of manufacturing and creative firms, including the recently signed Russ & Daughters; Boston Properties' and Rudin Development's development of Dock 72, a 675,000-square-foot office building anchored by WeWork; a new Wegman's supermarket; a new media and tech campus being developed by Steiner in the Old Naval Hospital Complex; and a Green Manufacturing Center. BNYDC's goal is to more than double employment to 16,000 jobs by 2020.
Philadelphia Navy Yard
Originally established in 1801 as the Southwark Yard, Philadelphia's naval shipbuilding industry greatly expanded with the City of Philadelphia's transfer of the 923-acre League Island to the U.S. government in 1868. While Southwark closed in 1876, the remaining property served as a naval base until 1996.
In 2000, non-profit PIDC acquired control of The Navy Yard, where more than $150 million in publicly funded infrastructure improvements has leveraged in excess of $750 million in new private investment. Today, The Navy Yard is a 1,200-acre business campus where 152 companies occupy 7.5 million square feet of office, industrial/manufacturing, and research and development space.
Most recently, the U.S. Department of Energy chose the Navy Yard as the site for a study that will focus on how to make local electric distribution systems more reliable and create additional capabilities for the energy industry to deploy larger-scale renewable energy within local communities. Last year saw the opening of Liberty Property Trust and Synterra Partners' 80,000-square-foot HQ for Franklin Square Capital Partners; an expansion of pharma company WuXi AppTec to 290,000 square feet; the announcement of Axalta Coating Systems' 175,000-square-foot Global Innovation Center; and the groundbreaking of the speculative 1200 Intrepid Ave., a nearly 92,000-square-foot trophy office building being jointly developed by Liberty and Synterra. Overall, The Navy Yard added 12 new businesses and over 500 additional employees in 2015.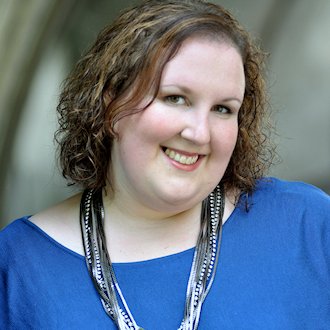 Amanda Marsh is the founder of Buzzmaestro, a business writing and editing firm. She has been a commercial real estate journalist for over a decade, with stories published in Bisnow, Commercial Property Executive, Multi-Housing News, Real Estate Weekly, BOMA Magazine, and other industry publications.