3 Tips to Help the Modern CRE Firm Hire the Right Talent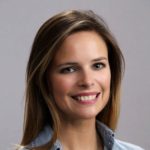 Director, Content and Communications, VTS
As CRE firms adopt technology, their approach to hiring needs to evolve to ensure they are are securing the best skill sets.
At VTS' 2017 user conference, Accelerate, the topic of how to create a team with a diverse set of competencies was discussed across the board.
"The good firms are looking at how the business is going to change," said panelist Kevin Smith,  Senior Director, Northeast Investments, Americas, TH Real Estate. "What skill sets do you need for that?"
While this means making sure you have the right technical skills on board, it can also impact the way you hire your real estate-focused team. What does this look like in practice?
1. An analytical mindset is key for data-driven decisions
With the wealth of valuable data becoming available, CRE professionals who rely on gut instincts to make decisions will be left behind. Firms therefore need to be on the lookout for candidates who are able to make sense of data, as well as translate it into smart business decisions.
Smith emphasizes that those data-driven decisions are what companies will need in the future for success. "We have analysts on our team who are able to turn around good analysis on the data we're getting on a pretty large portfolio and instruct how we make decisions going forward," he said.
2. Look at candidates from different backgrounds
While prior experience and strong real estate expertise is certainly important as you're thinking of making new hires, don't let this criteria limit your talent selection process. Both Paul Wubbolts, Director of Information Systems at CREIT and Zachary Freeman, VP of Leasing at Equity Office, say they have been pleasantly surprised by the forward thinking of new team members who did not come from traditional real estate backgrounds. "When we've brought in new viewpoints it really upped our game dramatically," Sara Shank, Head of Portfolio Management at Beacon Capital Partners, says of the firm's recent hires.
3. Hire technical people who can relate to the business side of the house
As you build out your digital capabilities, your hiring won't be limited to real estate personnel. You'll need technical people with specific skill sets who are able to support your current systems and work with the business team to understand challenges and evaluate new technologies accordingly.
These people and teams are not necessarily operating in the background, but are connecting various functions in the business. Robert Entin, Chief Information Officer at Vornado Realty Trust, says that his technology team is the glue that holds the organization together, given the many interactions the team has across Vornado's various departments.
According to Colony NorthStar Chief Information Officer Jonathan Lang, a successful data system depends on having a team that "can face the business, can read a balance sheet, [and] can understand business problems so that they can design the right solution." Lang said he has seen the most traction with finding powerful solutions and having a technical staff in-house who can be the "bridge between business requirements and what the vendor is able to produce."
John Hart, Chief Information Officer at Ventas echoes that the technology team has to become a trusted advisor, collaborating with and across teams, to help the company gain a competitive advantage.
Ultimately, while commercial real estate expertise will always be a valuable skill set, firms looking to embrace digital transformation will need to consider hiring from a variety of backgrounds, as well as build out their in-house technical expertise, if they want to capture the most value from technology.
For more insights about managing digital transformation across your organization, check out VTS' eBook.