How 3D Printing Is Changing CRE Construction Practices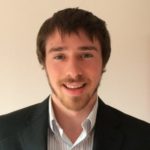 By now you've likely heard about 3D printing and tales of how it can manufacture seemingly everything from guns to livers and ears, but do you really know what it is and how it will impact commercial real estate and construction practices?
3D printing has little to do with a normal everyday printer and more to do with a sophisticated machine that turns digital data into objects made of almost any material imaginable. The technology stands to change many industries and is big news for real estate construction.
Benefits of 3D printing
One reason it's big news is because the technology largely eliminates construction-site waste, the need for massive storage centers and transportation costs. Instead of having warehouses full of different sized materials that are trucked out to various build sites where they are then resized to fit the exact need, 3D printers print the precise piece needed on site—raw materials are the only thing required.
This translates into 50-70% quicker construction, the near elimination of construction waste and 50-80% less spent on labor costs, according to WinSun, the Chinese firm behind the world's first 3D printed apartment building.
Finally, 3D printing can be environmentally friendly since most of the materials used are recycled plastics mixed with more conventional building materials. There are also some architects in the Netherlands who are experimenting with a 3D printing building mixture that's 80% plant oil reinforced with microfibers. Can't get much greener than that.
How the tech is being used now
Mentioned briefly above, the first 3D printed apartment building was completed in January of 2015. The building stands five stories tall and is the largest 3D printed building to date. The same firm, WinSun, also constructed an 11,840 square foot villa using the new technology, and building it was incredibly cheap—total costs reached only $161,000.
One reason for this is how the firm makes walls. The walls are printed hollow in a zig-zag pattern that provides reinforcement while leaving space for insulation. Once the printed pieces are put together, the construction crew adds the insulation and steel reinforcements, resulting in a building that complies with official building standards.
WinSun also churned out ten printed houses in just 24 hours back in 2014. The houses are made of a cement-like mixture, are single story and look just like ordinary houses.
But the most common way commercial real estate professionals use 3D printing today is to make models. In the past models were made painstakingly by hand, based on detailed drawings, so the client could better visualize the design for their building. But nowadays 3D printers can turn those drawings into incredibly complex and accurate models with almost no effort, saving architects huge amounts of time.
Changes over the next ten years and beyond
Over the next ten years, Colliers International's chief economist KC Conway says 3D printing will have numerous impacts on commercial real estate. One of the top changes will be in the warehouse market—developers will no longer need tons of differently sized building materials stashed throughout the country. Instead, 3D printing will allow companies to create custom products tailored for each consumer. This will greatly decrease warehousing demand, KC says.
Because of that, the current vast distribution channels will dwindle. Once 3D printing really takes hold nothing will even be produced until the order comes in, so all companies will need are the raw materials. And once the pieces are made, they can just be trucked out to the client—the only need for long-term distribution channels will be to transport raw materials.
And 3D printing could help bring manufacturing jobs back to the US. We all know manufacturing jobs have largely been outsourced over the last few decades, but that tide may reverse as 3D printing makes it more profitable to construct individual, unique pieces for clients here in the US rather than ship in tons of varied materials from abroad. These jobs will likely be higher-skilled than those that were moved, but less in number.
Looking beyond the next ten years, some people are so excited over 3D printing that they see it as everything from the catalyst of the next industrial revolution to the answer for extraterrestrial building. Whatever it may be, the truth is 3D printing is already changing the commercial real estate landscape, and it's only the beginning.