How 9 Industry Leaders Are Redefining What it Means to Be a Landlord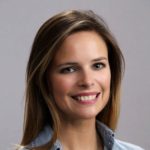 Director, Content and Communications, VTS
Traditionally, the commercial real estate industry has focused on aspects of the physical property to make money. You buy a well-located asset, renovate the lobby, and touch up the elevators. Your tenant (whom you haven't spoken a great deal to since the lease was signed a few years ago) is presumably happy, and you end up disposing of the asset and making a significant return. Happy days.
Those days are over. The rise of coworking and flexible space options, combined with the influx of millennials entering the workforce, and an increased reliance on technology has completely changed the mindset of the modern tenant. As a result, tenants' expectations about the buildings they occupy have dramatically shifted. Landlords are quickly realising that they need to adapt and better serve their customers' wants and needs if they are to attract and retain high quality tenants and ultimately meet their portfolio objectives.
So, where do you begin? VTS interviewed nine industry leaders about how modern landlords are evolving their strategies to focus on the tenant experience. We compiled some their key takeaways into a new eBook – How 9 Industry Leaders Are Redefining What it Means to Be a Landlord. In this eBook you'll hear from leaders at:
NorthWest Healthcare Properties
Brookfield Properties
Fifth Wall Ventures
Invesco Real Estate
EQ Office
New York Life
Bridge Commercial Real Estate
Convene
United Properties
While the approach of each leader varies, the message is clear: the needs of your customers have changed and if you want to survive, you need to listen to them.
Enjoy!