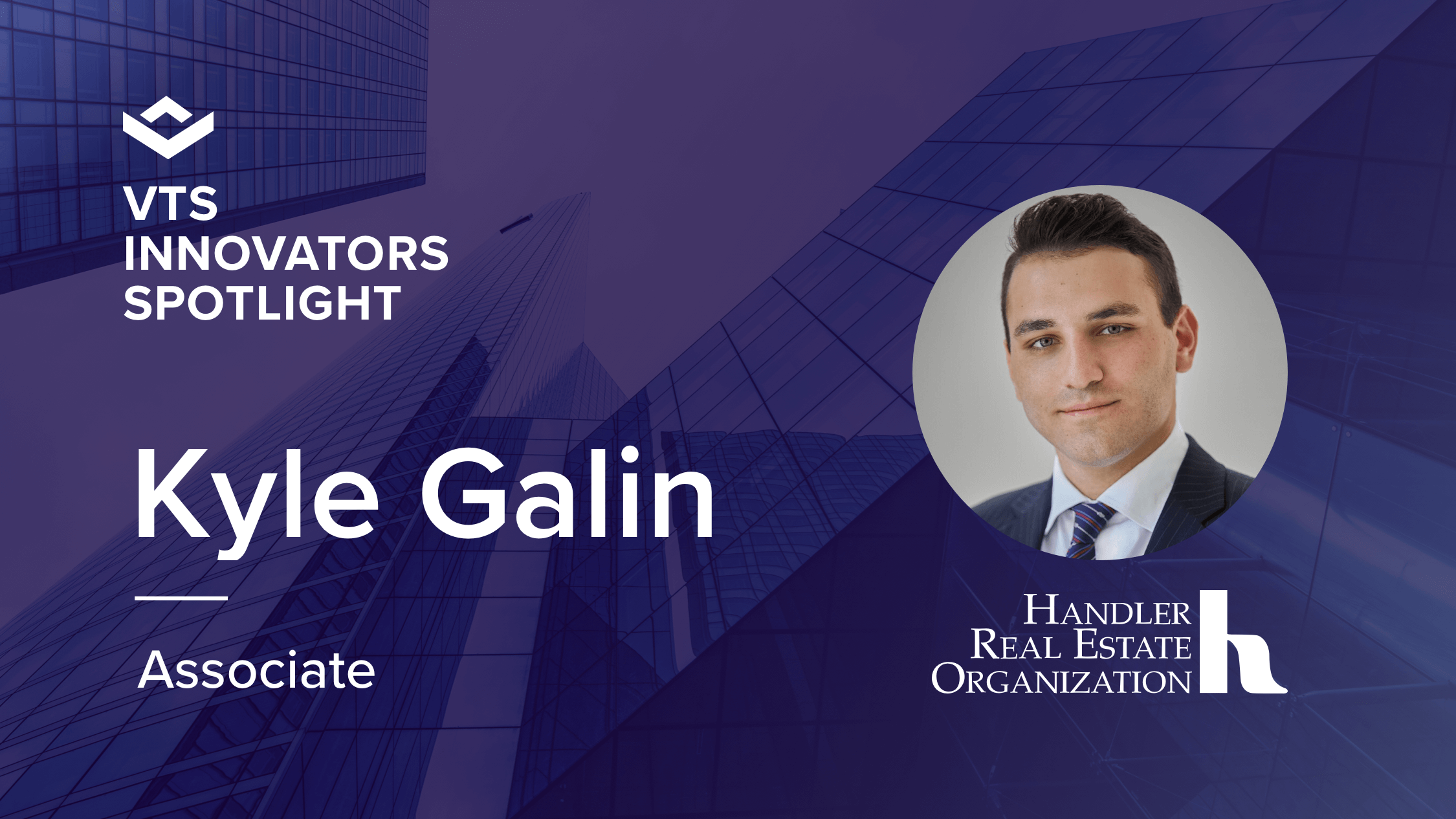 How a Deal Gets Done: Handler Real Estate, Rudin Management, Welcome Homes — and the VTS Marketplace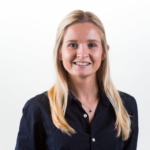 Sr. Manager, Content Marketing, VTS
Over the course of the COVID-19 pandemic, commercial real estate has seen an acceleration in technology adoption — which was needed to keep business moving forward amidst mandatory lockdowns and social distancing. One of the best examples of this is in the marketing and leasing of office space.
VTS sat down with Kyle Galin, an Associate at Handler Real Estate Services, a boutique brokerage firm in the NYC commercial real estate community, to find out how the group is navigating new trends and embracing platforms like the VTS Marketplace to help their tenant clients find the best possible space.
He told us that the virtual tours and digital content have been invaluable in getting remote decision-makers on board and excited about a space. The VTS Marketplace is also critical for any landlords who want to present their space in the best way possible. In fact, Kyle and the team used the platform in one recent transaction where they were representing Miami-based Welcome Homes in finding their first Manhattan office.
Read on and enjoy!
VTS: How did you get your start in commercial real estate?
Kyle Galin: I was exposed to real estate at an early age. My father owned and operated a large retail chain, so I was always in Manhattan and at different buildings. I took a keen interest in commercial real estate and did several internships within the industry including at WeWork, here at Handler, and on the private equity side at Sugar Hill Capital Partners. I developed a passion for real estate, specifically in Manhattan.
I began my career at Cushman & Wakefield in their Professional Real Estate Program (PREP). That's their 12-month, post-grad, rotational program. You get a little bit of experience in all their different service lines and then end up with a permanent home at the company. Unfortunately, COVID-19 hit about three rotations in for me, so I shifted gears. I began to look at the smaller boutique side of the real estate industry, and that's when I landed at Handler.
VTS: Can you tell us a little bit more about Handler Real Estate?
Galin: Handler Real Estate is composed of four separate entities. Handro Properties is the ownership group, which owns several office buildings in Manhattan's Garment District. Handro Management is the management group, which oversees the day-to-day operations of the buildings in the Handro portfolio. ESSH Investments, LLC is the partner investment entity, which has LP & Co-GP investments in over 100 properties across the US, in a range of asset classes including multifamily, office, hospitality, industrial, and self-storage.
And Handler Real Estate Services (HRES) is our brokerage arm, which is where I'm focused. Handler Real Estate Services is a bespoke commercial brokerage. We try to provide hands-on, high-quality service, and work with tenants in all industry classes in Manhattan, and the boroughs. We specialize in both landlord and tenant representation. We're also the agents for the buildings within the Handro portfolio as well as several other properties in downtown Manhattan, SoHo, and on the Upper West Side.
VTS: What does the day-to-day look like in your role?
Galin: I work on a leasing team of three. I work alongside our Director Alex Bush and our EVP Darell Handler. As we specialize in both landlord and tenant rep, on a day-to-day basis I'm canvassing, prospecting for new clients, and then servicing deals. When I'm servicing deals, that entails everything from creating clients' surveys, running financial analyses, touring spaces (a personal favorite of mine), negotiating proposals/leases, and then closing deals.
There's a lot of cross-department engagement here, so I do get to work with the operations side a bit as well. I'm helping bring tenants to the buildings, assisting with their move-in process, evaluating build-out costs, and ensuring there's a smooth process from move-in to move-out.
VTS: In this environment where transaction activity is increasingly happening online, how have you had to change your processes or approach to doing business?
Galin: It really starts with the acquisition of new clients and tenants. Pre-pandemic, there was lots of face-to-face interaction and going to clients' offices, meeting them in person, and shaking their hands. Now we're procuring new tenants and conducting a lot of those intro pitches and meetings virtually rather than in-person. And once we gain a new client or tenant, we're adapting the rest of the process to the digital and technological world we're living in.
That includes providing surveys digitally, sharing virtual tours, and giving high-quality, enhanced space images, which have become very valuable. We'll Zoom or FaceTime, or share a virtual tour, with a decision-maker who's not in New York City. Times are changing, and we're doing our best to keep up and adapt.
In terms of starting to tour spaces, now more than ever, defining criteria is paramount to the start of this process because it used to be a rule of thumb. For example, tenants used to say they needed somewhere between 100 to 300 square feet per employee, based on what they do. However, given hybrid work models, hoteling, and the lack of dedicated desks, there's a new approach to how much space tenants need. We're trying to be as thorough as possible, sitting down with our clients and understanding their approach to offices. After deciding how much space they need, it's then deciding how many offices they need, how many conference rooms, and their ideal layout. We're helping our clients better understand this new, non-traditional way of evaluating their space needs.
VTS: What industry trends are you most aware of right now, and how are you trying to stay ahead of them?
Galin: I would say the biggest one right now is the desire for shorter lease terms — shorter than we've ever seen before in the market. That's just because of the uncertainty. Companies don't know where they're going to be in two, three, four, five years, and they're not comfortable with committing long term. It's been a bit challenging to get landlords to agree to these short terms because they're not accustomed to it. Historically, tenants were doing five, seven, and 10+ years. We're trying to deliver what we can for our clients while simultaneously convincing landlords to invest in good-credit companies in the short term.
Building off that, the pre-built space and the plug-and-play turnkey markets are what's hot, and there are tens of millions of square feet of those available. It's becoming increasingly harder to get our tenants and clients to walk into a raw space and envision it built to spec when they're comparing it to all this beautiful, pre-built space across the market.
And finally, given what's happened with COVID-19, we're seeing tenants value elements that we didn't necessarily prioritize before. Tenants are thinking about aspects like common areas, controlled HVAC, and private bathrooms. Tenants want buildings with strong ownership groups and strong reputations. Pre-pandemic, there was less of a focus on the building operations. As a result of COVID-19, tenants want that added layer of care, attention to detail, and cleanliness.
They want a new standard that we haven't seen before. If possible, many tenants would be in Class A, trophy, white-gloved service buildings, however, that's not realistic. But I believe landlords across the board are doing their best to provide those services with something like a tenant experience solution because tenants are expecting them. Tenants want to know their own clients, investors, and visitors are being treated with the same level of service they get as rent-paying businesses in the building. Real estate and office are all about the experience, from the moment someone walks into a building from the moment they leave.
VTS: What are some of the other challenges you're seeing with driving leasing activity that have been addressed with VTS Marketplace?
Galin: There's currently a major challenge in getting principals and decision-makers involved in the touring process. Whether they're working from home or permanently based elsewhere, they're not physically in New York City to tour spaces in person. VTS has been absolutely crucial in getting these executives involved and seeing space without getting them into the space. We're sending virtual tours. We're sending detailed, bright, beautiful images and enabling our clients to get a feel and a taste of the space without having to actually come into the city.
And then just on a day-to-day basis, VTS offers the modern way of presenting space. Beyond the images, it's running surveys, pulling images and videos, creating tour books, and even cross-referencing. VTS may not be the only database out there, but it's an incredible resource to help cover all your bases. If you find a listing on VTS, you know you're finding beautiful pictures, detailed floor plans, and incredibly professional videos. It's a godsend when VTS has a building listed because I'm proud to provide those deliverables to my clients — and I know they're accurate.
VTS: Can you tell us more about using VTS Marketplace to complete a deal?
Galin: We recently arranged a lease with Rudin Management at 41 Madison Avenue on behalf of a Miami-based digital homebuilding firm, Welcome Homes. The lease is just under 5,000 square feet. Welcome Homes hasn't had a New York City presence before, and they were looking to expand. They were aware of the tenant-friendly market and came to us with specific criteria. They wanted to be in Midtown South and wanted a strong ownership group. They envisioned high-end finishes, city views, and a grand lobby experience — all signs pointed to 41 Madison. It's a beautiful, Class A, high-rise overlooking Madison Square Park. And Rudin is a five-star institutional landlord with an incredible ownership group.
I ran a few searches across some of the other databases, but I knew Rudin was a VTS user. I believe that any good landlord who wants to present their spaces in the best possible way should be on VTS. Knowing they were, I did a direct search at 41 Madison Avenue and immediately saw there were a handful of availabilities that fit the requirement perfectly.
I used the share listing function to put it in front of my client. Not only were they blown away with the space, but they were blown away with how it looked on the VTS Marketplace. They're a tech company. They're digital. Their bread and butter are online services, and they were impressed with VTS to the point that it truly helped us transact. We used the VTS Marketplace listing to share the space with all the company's principals, who were based in Florida at the time, and they absolutely loved what they saw through the videos and images.
We conducted a walk-through with just one of the three principals. From the moment we walked into the lobby to the time we left, they knew that was the space they wanted. The combination of his approval alongside the deliverables from VTS persuaded the other two principals to move forward, without ever having stepped foot in the space.
VTS: Coming out of that deal, what advice would you have for peers who are also navigating the changing environment?
Galin: My biggest focus is to always do whatever I can to respect my clients' time and make their lives easier. That's why I'm here. They don't necessarily have the time to do hundreds of space tours, so why pull them out for hours to go see space that ultimately doesn't work for them, if I can show them a virtual tour that gives them a detailed look? And if they like it enough through the video, then of course we'd love to go and walk the space, but for the preliminary steps in the search process, VTS is critical in using everyone's time wisely.
Everyone needs to adapt and move with the times. It doesn't matter what industry or role you're in. VTS Marketplace is here and it's accessible, easy to navigate, and it looks good. And the most important part is it makes your clients' lives easier. On top of that, the VTS team is great. They communicate incredibly well, are super responsive, and are always there to answer questions and take feedback. Overall, it's just a great experience that helps your process.
VTS: What would you be doing if you weren't in commercial real estate?
Galin: Ideally, I'd be the point guard for the New York Knicks, but I'd say equipment manager is probably more realistic in terms of my capabilities. That's the dream, but I love commercial real estate. I love transacting. I love interacting with people. I love Manhattan. I love the hustle of being out and about, seeing space, and meeting incredible people with incredible businesses. This is what I like to do, and I'm glad to be here doing it.