How Aging Baby Boomers Are Changing Commercial Real Estate Investments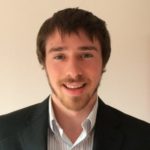 People around the world are living longer than ever before. And these people are going to need steady streams of income to sustain them through retirement.
When it comes to commercial real estate investments, meeting the needs of aging baby boomers opens up new demands and opportunities.
Retirement-minded portfolios
Real estate investments will help baby boomers through retirement, says David Green-Morgan, JLL's Global Capital Markets Research Director. They provide "exactly the type of investment that pension schemes are looking for: lower risk more predictable income streams that allow them to match their outflow liabilities."
And institutional investors are catching on—JLL predicts global real estate transaction volumes will blow past the $1 trillion mark by 2020, largely due to the extra cash these investors are allocating to the sector. While institutional investors only account for around 20% of the market currently, experts expect them to become bigger and bigger players over time.
It's a global market
As more investors add real estate to their portfolios in order to find secure income streams — which are lower risk and inflation protected — supply will become limited. Asian buyers are already a major source driving climbing real estate values in the US and Europe, as sovereign wealth funds, pension funds and insurance companies from the region continue to store capital in real estate. And real estate investment is only going to get more global—by 2020 more than 50% of all real estate investment is expected to originate from cross-border activity. That's about $500 billion a year.
But as there aren't enough investment grade properties hitting the market to keep pace with demand, investors are going to need to cast a wider net. "We anticipate that in the absence of significant new stock becoming available, capital will target many different avenues to achieve its desired direct real estate exposure, including joint ventures, partnerships, M&A and other alternative sectors such as healthcare, retirement living and, increasingly, residential," Green-Morgan explains.
Asian funds focus on real estate investments
It's hardly surprising that people are living longer than before, but the combination of a shrinking workforce as aging baby boomers retire while more people draw on public pensions presents a problem. European pension funds are already struggling under this weight and have greater outflows than inflows on a net basis.
But the region most in need of an investment solution is Asia. Asia is home to five of the top ten fastest-aging countries in the next five years, and Singapore, Hong Kong and South Korea will be affected more than most.
"As the working age population shrinks in the coming years, global savings investment will surge," Green-Morgan says. "This is particularly noticeable in China where the drop off in the size of the workforce mirrors that of Western Europe, the U.S., Canada, Japan and Australia."
With this in mind, Asian insurance and pension funds are planning to invest $300 billion into global real estate by 2020 to help ensure they can take care of their elderly. And it's a good thing they are—most pension funds in Asian countries are below the global average as a percentage of GDP, according to Green-Morgan, who says, "Looking ahead, we will see increased allocations by the region's pension funds into real estate as a result of the ageing population, pension reforms and capital market developments."