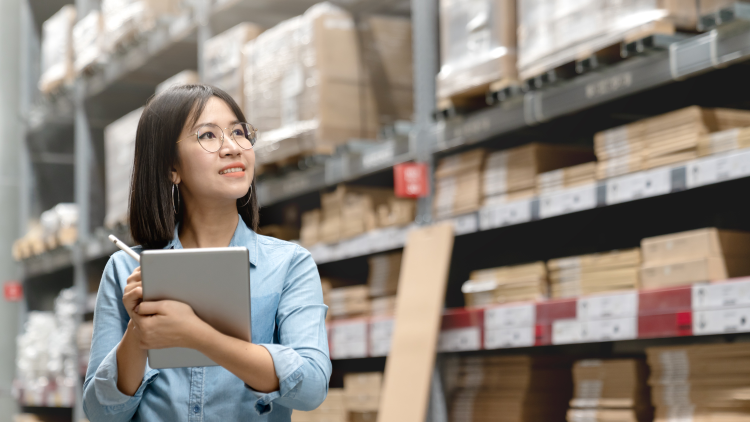 How Industrial Owners are Meeting (and Exceeding) New Tenant Demands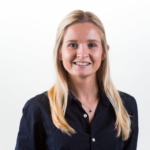 Sr. Manager, Content Marketing, VTS
While every sector of the market has challenges right now, there's good reason to think industrial will continue to thrive. But tenant demands will continue to shift under the mounting pressures of the pandemic. From understanding the current state of leasing activity and e-commerce to getting in front of emerging trends like grocery deliveries, here's what industrial owners need to know to meet tenant demand during COVID-19 and beyond.
Construction delays abound but fundamentals stay strong
COVID-19 is creating difficulties across the entire leasing pipeline. Construction delays are becoming increasingly common and many owners are having trouble securing permits. That's ultimately forcing owners to slow down expansion efforts, something that needs to be overcome considering the continued growth of e-commerce.
The industrial sector ended Q1 of this year at a high point. According to JLL's Industrial Outlook, vacancies stayed near record lows, hovering below 6%, and rents grew 8.8% year-over-year while leasing velocity accelerated. There's no doubt the pandemic has slowed markets down, but JLL expects the trends supporting them to stay fundamentally intact.
But that's not to say the industrial sector isn't experiencing headwinds. Across the market, industrial owners recognize that many tenants are still facing serious risks, and bankruptcies are expected. As a starting point to protecting themselves against risk, some owners are considering COVID-19 clauses in future leases to help them navigate these situations again in a possible future outbreak.
E-commerce demand growth remains strong
E-commerce is one of the few sectors of the market to benefit from COVID-19, and it's well-positioned to lead the recovery. That's according to JLL's report COVID-19: Global Real Estate Implications, which said the pandemic will likely boost demand for manufacturing and logistics facilities that e-commerce needs to continue expanding. The report also said the pandemic will accelerate many existing trends, including the growth of online penetration rates and omnichannel retailing as more of the economy moves online.
It's not surprising that e-commerce demand is growing given the current environment of social distancing, but that's not the only dynamic driving this growth. Many occupiers are planning a 3-5% increase in their safety stock levels to help safeguard against the rampant supply shortages experienced at the start of the pandemic. These measures will add additional demand for warehouse space.
To meet the growth in demand, industrial owners in major metro areas will likely have to look further afield for suitable sites as demand outpaces local supply levels. This isn't anything new for industrial markets, but the trend is only going to accelerate.
Grocery delivery and cold storage
While still a relatively foreign concept to many, COVID-19 is driving major demand growth for online grocery orders. In early May, CNBC reported that only 3-4% of grocery spending in the U.S. was online before the pandemic, but now online grocery orders have surged to account for between 10-15% of all grocery spending. While online grocery orders are expected to recede after the worst of the pandemic subsides, Bain & Company said they expect U.S. online grocery sales to stay between 5-10% moving forward.
That represents a huge opportunity for industrial owners. But to really capitalize on the trend, owners need to invest big in cold storage. According to a CBRE report on cold storage logistics, the niche is operationally complex and requires specialized knowledge to succeed. Because most first-generation facilities are designed, owned, and already in use by grocery and foodservice companies, second-generation spaces offer the biggest opportunities for industrial investors. CBRE said investors can typically acquire second-generation cold storage facilities at a larger discount than new construction, but the investment is worth it with such high tenant demand. Investors who successfully make the transition will be well-positioned to ride the wave of industrial demand into the future.
The takeaway
Industrial real estate has been a remarkable success story. And while the near future is likely to be a rocky road scattered with tenant bankruptcies and construction delays, this sector is well-positioned to emerge from the pandemic less unscathed than others in the commercial real estate industry. Owners who successfully navigate these challenges while getting ahead of evolving tenant demands like grocery delivery and cold storage will be the strongest moving forward.
Looking for more? Read our guide to learn how best-in-class industrial landlords are taking advantage of the opportunities presented by COVID-19 for long-term success.