How the Rise of Foodie Culture is Changing Retail CRE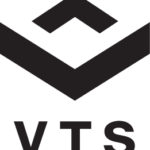 The word "foodie" used to have a certain exclusive connotation. It was meant for a group of people with especially discerning culinary taste who would actively search for out-of-the-way restaurants their acquaintances had not yet heard of and have complicated, obscure observations about the qualities of a particular dish.
Well, in a world where Domino's is now selling "artisan" pizza, and Burger King has an "upscale" BK Whopper Bar concept, things have certainly changed.
A recent report by JLL called "Rise of the Foodie Nation," illustrates how evolving tastes have permeated several aspects of the retail real estate landscape.
The most obvious example of this is the restaurant industry. Who would have thought, just a few years back, that Domino's would bother marketing an upscale pizza instead of something with three times the amount of cheese as usual?
Two fast-casual chains, Chipotle Mexican Grill (now with over 1,500 locations) and Panera Bread (with close to 2,000 outlets), have played an especially big role in shaping the changes in quick-service dining. Chipotle touts locally sourced and organic ingredients, while Panera is known as a fresher choice for those looking for a quick sandwich.
The two have, in part, influenced countless other rapidly expanding fast-casual chains of different culinary types that aspire to quickly serve higher-quality food at reasonable prices.
One category of note is the "better burger" concept. Chains such as Shake Shack, Smashburger, Five Guys Burgers and Fries, and several local and regional chains, offer what they market as a higher-end burger than fast-food joints. (Chipotle has certainly noticed and reportedly has plans to open its own chain and has gone as far as to apply for a trademark of the phrase "better burger.") And now, the ubiquitous burger chains are fighting back. Hence, the BK Whopper Bar.
Malls, which are traditionally only known for their run-of-the-mill food courts, have also caught on. Landlords are now adding more full-service restaurants to attract shoppers, many of them upscale, with the names of celebrity chefs attached. This had led, says JLL, to shoppers last year spending more at restaurants than grocery stores for the first time since, at least, 1992.
Don't think that supermarkets haven't figured this out, though.
Whole Foods Market, for one, already has eateries, including sushi bars, in several of its stores. The upscale grocer recently made an investment in popular Los Angeles-based sandwich chain Mendocino Farms, and there is speculation that it will be opening those outlets in its stores.
Celebrated Northeast supermarket chain Wegmans has a variety of different restaurants at its locations. Depending on which store one goes to, Wegmans operates an Italian restaurant and wine bar, a seafood eatery, an upscale pub, and other concepts.
Eataly, an Italian supermarket partially owned by celebrity chef Mario Batali, has several restaurants in its Manhattan and Chicago locations. In fact, the dining options are considered so good that people will make dinner plans at an Eataly without any intention of even shopping for anything.
Unfortunately, only upscale national chains and specialty regional grocers have gone this route, and large, traditional supermarket outfits aren't yet taking advantage of this added amenity.
But eateries aren't just opening in venues associated with food. Many retailers are trying to take advantage of the foodie craze, and boost their sales, by adding restaurants to their stores.
In Macy's Manhattan flagship store, there is Stella 34 Trattoria, where one can order cocktails and munch on squid-ink pasta. The department-store chain is apparently considering putting restaurants in other locations in efforts to turn around lagging revenues. Other major flagship stores have similar concepts.
On a broader level, Urban Outfitters last year purchased The Vetri Family, a Philadelphia operation, which owns a group of restaurants. Food and Wine recently named its Pizzeria Vetri the best pizza in the United States. It already has Vetri outlets in a handful of its stores.
And two traditional vestiges of less-than-subpar food, movie theaters and bowling alleys, are now serving up meals that would compete with, and are higher quality and more inventive, than what several full-service dining chains have to offer.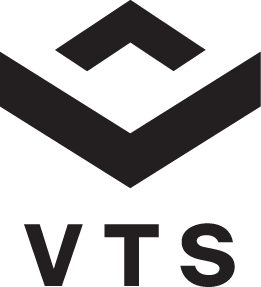 Ian Ritter is a veteran business journalist who has covered the retail and commercial real estate industries for more than a decade. He has held high-level editorial positions at GlobeSt.com and was formerly an editor at the International Council of Shopping Centers magazine SCT. He is a regular contributor to VTS' blog and is also online content manager for the engineering firm GRS Group's blog. Over his career, Ritter has written for several publications and holds a Master's degree in Journalism from Columbia University.