How to Craft a Top-Notch Shared Office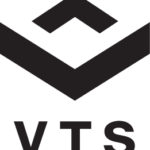 Coworking spaces are nothing new, but their designs have now entered uber-luxurious territory. Take the NeueHouse Hollywood off of Sunset Boulevard in LA.
The six-story oasis for entrepreneurs and startups in the entertainment industry couldn't sit in a more appropriate space: the former CBS Radio Building and Studio, where the first pilot of "I Love Lucy" was filmed.
Designer Rockwell Group was on hand at the recent Dwell on Design conference in LA to paint the picture of the 70,000-square-foot shared workspace that opened doors last year.
NeueHouse Hollywood is the West Coast flagship of the world's first private work collective that opened in New York in 2013—and is twice the size.
Rockwell principal and studio leader Greg Keffer had quite the undertaking: to revamp the 1930s-era building for modern technophiles while retaining its iconic Hollywood feel, crafted by Swiss architect William Lescaze.
Keffer says he relied on streamlined geometry and the delicate use of machine age materials to pay homage to its original detailing. White marble and silver-toned metals contrast with existing raw materials throughout, such as board-formed concrete walls, polished concrete floors and exposed structural details.
Lobby is the star of the show
Members enter the building through a large, open courtyard and are greeted by a sleek white marble reception desk. At the other end of the historic lobby, a coffee bar framed by textured board-formed concrete serves as the social hub of the entrance. This serves as the first of many points for members to interact with one another. 
The lobby is flooded with daylight from the adjacent courtyard. At the entry doors, what was the CBS reception counter has been converted into a flower shop blooming with freshly-cut seasonal offerings. In the front of the counter, a minimalist wooden sculpture serves as a display for flowers and other products.
A series of work environments accommodate the varying needs of members, including a gallery with both lounge seating and rows of oak library tables. After all, the idea of coworking spaces is to bring people together into a shared environment to learn and interact with one another. 
Going up
For the second floor members-only terrace, the designers integrated the indoor/outdoor living culture embraced in LA. The terrace, overlooking iconic Hollywood sites, is surrounded by plants inspired by both local and Moroccan climates.
NeueHouse's  largest  event  terrace sits on the member-dedicated third floor. Like a hotel rooftop, the outside space has lounge areas, private cabanas, a covered conference room, and a refreshment table. The fourth and fifth floors offer a balance of atelier desks, more private studios and lounge areas.
Conference rooms feature views of the Hollywood Hills and downtown LA. The historical corridors with modernist elevator indicators and original curving details have been carefully restored.
On floor six, French doors lead guests to the Paley Penthouse, a spacious 18-seat boardroom named after CBS president William S. Paley.
In contrast to the rest of the interiors, the penthouse has a much more finished look. It's designed as a hidden gem—and possibly where Paley might have retreated for meetings.
Like Soho House, unlike WeWork
With prime Hollywood views and exclusive access, Keffer compares the project to the Soho House network of hotels and lounges around that globe that started in London in the mid-90s.
Members share the space with like-minded people who can have happenstance meetings that spark ideas. Another perk is its lecture series that connects artists and musicians giving free performances.
"The programming is a whole other layer that goes beyond the workplace," he said.
Its exclusivity differs from WeWork's mass-produced coworking climate, where different professions are clumped together. And NeueHouse doesn't evoke images of being at home like WeWork does.
"There's access to a certain level of people in a world thinking creatively," he said. "The idea of access is really important—it's not reflective of a home as much as a cultural institution."
NeueHouse is designed from a hospitality aspect, which makes sense since that's Rockwell's sweet spot (he's currently working on the new Union Square Cafe for Danny Meyer and three W hotel projects). Like a hotel, NeueHouse places a huge emphasis on food and beverage. Coffee carts, wine bars and food carts can be found roaming around.
"It's hard to compare NeueHouse to traditional coworking because people work there but are drawn to it because it's not work focused. It's a balance of spaces to support them," he said.