Independent Coffee Shops Buzzing With Growth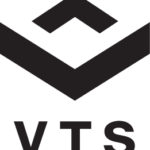 Our caffeine culture is on overdrive, causing more independent shops to ink leases from coast to coast.
The coffeehouse industry in the US generated an estimated $31 billion in revenue in 2015, and daily consumption of espresso-based beverages has nearly tripled since 2008, according to the National Coffee Association (NCA). AlthoughStarbucks reigns king, with 42.4% market share in the US, there's still plenty of room for the underdogs.
Figuring Out Where to Land
Landlords view independent caffeine stands as important anchors to lure and retain other tenants. That's especially true in hubs like San Francisco and New York where young tech workers support the startup culture that independent shops ooze.The Wydown Coffee Bar picked DC because it's an educated, densely populated city where 40% of the residents don't own a car.
The historic 10-story Warfield Building in downtown San Francisco welcomed Equator Coffee last year. Landlords thought the Marin, Calif.-based specialty coffee roasters, which offer wholesale programs, fit well with its existing tenant mix of Match.com and Spotify.
The Price Can Be Right
One would think sky-high real estate prices in high-traffic areas would be barriers to entry for coffee bars, which can be labor-intensive and low-margin enterprises.In Midtown NYC, a 420-square-foot retail space with no seating (pretty much a to-go window) may cost more than $12,000 monthly in rent, and a 900-square-foot retail shop may ask $30,000 a month,according to the New York Times.
But more developers are offering favorable lease terms and facilitating construction to lure coffee shops into office buildings and hotels.
Ninth Street Espresso opened its first location at the Lombardy Hotel on East 56th Street in 2013. In 2009 artsy coffeehouse Culture Espresso took a gamble on Midtown, traditionally filled with buttoned-up bankers.
They jumped on the artisanal bandwagon, and now a line spills out of the multi-roaster each day. Tourists can be spotted inside snapping selfies to a chandelier and ornate wallpaper backdrop. In late 2014 Culture tacked on a second shop in the Garment District.
Standing Out From the Pack
Independent coffee shop goers want unique offerings they can't find inside the ubiquitous green mermaid.Budin in Greenpoint, Brooklyn made waves as the only place in the US to regularly stock beans from Tim Wendelboe, a divisive roaster in Oslo.
Coffee lovers flock to La Colombe for its revolutionary Draft Latte that's served cold on tap at its NYC,Philadelphia, Chicago, DC, and Boston locales. At San Francisco's Cafe International on Haight Street,customers come in droves for the famous coffee ice cubes.
The search for a unique experience has no boundaries. In a late 2015 study of coffee drinkers by MINTEL, more than half said they are interested in visiting internationally-based coffee house chains in the US.
Australian java chain Toby's Estate Coffee just announced plans to open its first Queens locale in Long Island City, signing a 10-year lease for a 1,000-square-foot storefront. Landlord Rockrose, which owns several other buildings on the block, has been trying to attract more retailers to the booming residential area. Locking down the small-batch coffee roasters is a strong start.
Destination Design
What also sets the independent guys apart is their impeccable interior design.
Toby's new Long Island City location will be in a converted townhouse with "soaring ceiling heights" and a backyard, according to the Lee & Associates brokers that did the deal.
Boor Bridges Architecture, behind independent San Francisco outfits The Mill, Four Barrel Coffee, and Sightglass, designed each shop specific to their hyper-local neighborhood context, a concept known as experiential architecture.
WestBean Coffee tapped BASILE Studio, behind some of the most stylish restaurants in SoCal, to do the design of its first San Diego store, going for a widely industrial look with some warm features that incorporate steel, wood and textured tile.
Located in a former manufacturer space, the 2,260-square-foot shop retains original interior elements, including exposed brick, large wood columns, and wood floors.The café doesn't have Wi-Fi, aligning with the brand's unplugged philosophy to encourage socializing and writing.Forgoing Wi-Fi is another tactic used at Joe, an independent java house founded by Jonathan Rubinstein in New York in 2003.
{{cta('2750e9ae-687d-40ab-84db-25570734df68')}}