E-Commerce, 3PLs Push Industrial CRE's Dominant Run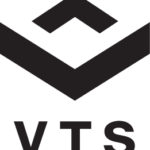 Industrial commercial real estate has experienced a great run over the last few years, and its performance didn't slow down during the first half of 2018.
After all, current macro-economic trends are creating a favorable environment for the entire industry. Consumer sentiment is the highest in 14 years, according to a University of Michigan study. Jobless claims are the lowest in nearly 50 years. And there does not seem to be much industry concern about potential rising interest rates.
On top of that big picture, warehouses and distribution centers are getting an extra push from two rapidly growing industries: e-commerce and third-party logistics companies (3PLs). Ever-expanding consumer demand is pushing the demand for space in these two arenas, and businesses are seeking out several different types of industrial formats for their growth.
At this point, the only potentially problematic challenge to industrial is how tariffs could impact this sector of commercial real estate.
Industrial fundamentals setting records
Industrial vacancy dropped to 5% nationwide, which is an all-time historic low, according to a Colliers International report, with 77 million square feet absorbed, the 33rd consecutive quarter of gains. At the same time, rental rates per square foot were hit an all-time high, reaching $5.81. What makes this even more impressive is that 64 million square feet of new space came online during the second quarter.
A Cushman & Wakefield report on the quarter points out that the biggest gains during the period too place in the South, which experienced about 26.6 million square feet of net absorption and nearly 39.6 million square feet in leasing. Total absorption in 2018 is expected to hit 240 million square feet making it the third year in a row that mark is eclipsed.
JLL reveals in its report that the bulk of new construction is for smaller properties, between 100,000 square feet and 250,000 square feet. The firm says that most tenants have already taken up space in big assets (hubs) and are now looking at smaller locations (spokes) to hit areas with higher population density.
So, who are the tenants?
E-Commerce gobbles up industrial space
Colliers reports that e-commerce tenants took up 17% of all industrial leasing transactions in the first half of the year, and the average lease was for about 510,500 square feet, about double the typical lease size for a large building.
The appetite of these tenants for space is apparently not going to change any time soon. Led by Amazon, e-commerce sales are expected to rise 16% this year over 2017. Amazon by itself is forecast to have 29% rise. Emarketer predicts total e-commerce sales to hit $325.04 billion in 2019, up from $258.22 billion this year.
This continued growth is sure to mean the need for more industrial space in the coming years, especially with such tight vacancy rates, which get especially slim near major metro markets.
But 3PLs take up more
While e-commerce has a formidable presence in the industrial landscape, its growth is second to 3PLs, according to Colliers, which says these companies signed 25% of the leases during the year's first half.
These companies are growing so fast, in part, because e-commerce and traditional retailers rely on them for logistics and packaging.
3PL revenue rose five percent in 2017, to $77.1 billion, according to an Armstrong & Associates report released in June, and the same amount of expansion is expected to continue in 2018. With plenty of these companies' businesses being taken up by the needs of merchants looking to expand their online-sales offerings, the real estate market is bound to see a large impact.
Looming tariffs cast a shadow
Of course, the ongoing trade war that the United States is in with China is a major concern for U.S. businesses that is sending uncertainty through industrial real estate circles. The ports of Long Beach and Los Angeles, the largest in the United States, could feel the pain from decreased trade activity across the Pacific. Colliers says that manufacturing could be shifted to Mexico, or developing countries in South America and Asia, but that transition won't happen overnight.
However, long-term impacts, and the possible duration of the trade dispute, are uncertain. If there is any disruption, coming from record-setting strong fundamentals isn't a bad place for the industrial sector to start, though.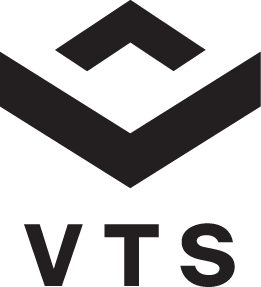 Ian Ritter is a veteran business journalist who has covered the retail and commercial real estate industries for more than a decade. He has held high-level editorial positions at GlobeSt.com and was formerly an editor at the International Council of Shopping Centers magazine SCT. He is a regular contributor to VTS' blog and is also online content manager for the engineering firm GRS Group's blog. Over his career, Ritter has written for several publications and holds a Master's degree in Journalism from Columbia University.