Industrial Real Estate Assets Increase in Complexity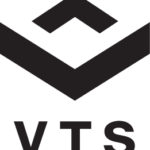 Commercial real estate's industrial is arguably the strongest sector of any asset type. In the U.S., the second quarter had strong fundamentals across the board, according to reports by Newmark Knight Frank and other firms, with vacancy at near-record lows and continually rising rents. This strong performance is currently primarily driven by expansion in third-party logistics and e-commerce businesses.
Despite the widespread attention industrial real estate is getting for its success, though, there is a major misconception about the property type, especially when it comes to leasing.
Due to their utilitarian outside shells, unlike some of the more visually pleasing retail or multifamily exteriors, many assume that the leasing process is just as uninvolved. However, not all industrial leasing is as easy as just giving the tenant the keys to a large empty shell.
Multi-tenant industrial assets
Multi-tenant industrial buildings are popular with several landlords and tenants.
On the tenant end, not every business has use for a 100,000-square-foot distribution space and are more interested in what are referred to as shallow-bay spaces, which can range from 15,000 to 50,000 square feet or smaller. That doesn't mean these tenants are small companies, though, as big ventures such as Amazon look for spaces in tight real estate markets closer to end users that allow for same-day delivery.
For building owners, having several small spaces leased by different users has the advantage of tenant diversity and flexibility. A divided building between 50,000 to 200,000 square feet, 30% of which is used for offices, can hold dozens of tenants. Instead of relying on one tenant to succeed in a traditional big box, and getting negatively impacted if they vacate, the landlord has more than one business, and even industry, on which it can rely for rent payments.
Of course, this type of leasing is more involved than a typical one-tenant asset and is more akin to the complexities of leasing a shopping center or small multifamily complex.
Energy-heavy biotech and data centers
All commercial real estate buildings take plenty of utility expenses to run, but industrial biotech buildings and data centers, are especially intensive and are very specialized to operate.
In the case of biotech buildings, or wet labs, tenants have very specific utility needs, such as plenty of water and drainage access, direct exhaust vents, specialized piping for gases and liquids, sometimes several sinks, heavy heating and cooling capabilities and other features.
Data centers are similar. They need extensive power supply for servers and cooling — often enough to power 25,000 households each, specialized fire detection and suppression equipment, very strong network connections and on-site fiber expenses, as well as around-the-clock staffing and constant maintenance.
Basically, there is nothing "typical" when it comes to leasing and operating these buildings compared to traditional industrial spaces.
Increased uses for flex industrial
Changing business models have led to innovations in how commercial real estate is used. Just as former malls are being converted to other uses, and old warehouses have become event spaces, industrial facilities have seen additions to their uses other than just centers of distribution and storage.
Flex industrial has always had a small amount office space, but now tenants' needs are making their warehouses more creative with varied additional uses. These can include retail storefronts with distribution activities in back. Tech companies now house front-of-office, offices and their inventory under one roof. Several general services are also joining as tenants under one roof, such as an architecture firm, a construction company and a general contractor, creating an environment in which they can pool resources and possibly team up on business. With these types of situations, it's more like leasing a mixed-use building than an industrial facility, which no landlord would call uncomplicated.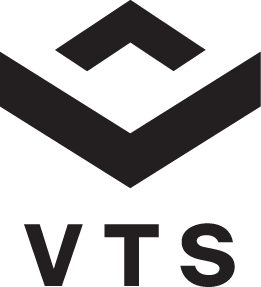 Ian Ritter is a veteran business journalist who has covered the retail and commercial real estate industries for more than a decade. He has held high-level editorial positions at GlobeSt.com and was formerly an editor at the International Council of Shopping Centers magazine SCT. He is a regular contributor to VTS' blog and is also online content manager for the engineering firm GRS Group's blog. Over his career, Ritter has written for several publications and holds a Master's degree in Journalism from Columbia University.