Industrial Takeover: 3 Factors Fueling the Growth of Big-Box Warehouses in North America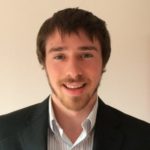 From the rise of technology to shifting markets, commercial real estate is changing faster and more dynamically than ever before. And when it comes to trends in industrial CRE, there is no slowing down. Colliers International recently released research highlighting the robust demand for industrial assets across North America.
The report said that in 2017 big-box warehouses sold at an average 5.8% capitalization rate. That's significantly below the 6.7% cap rate for all U.S. office space and only just above the cap rate for offices in central business districts, which stands at 5.7%, Bloomberg reports.
Cap rates are calculated by dividing a property's net operating income by the property's current market value, and they are used to estimate rate of return. A lower cap rate indicates a greater value, and while cap rates are not the only way to calculate value, they are one of the main ways and a key metric in the industry.
But how is it that a once overlooked asset class has managed to replace the office sector as the most valuable segment of the market?
From e-commerce's unstoppable growth to thriving secondary markets, here are three ways to make sense of the big-box coup.
1. E-commerce is fueling big-box demand
Big-box success is deeply dependent on e-commerce. At the moment that's nothing to complain about, especially since last year e-commerce accounted for 10.2% of all retail sales worldwide.
Most experts agree that number will keep rising, which is all the more remarkable considering e-commerce only accounted for 3.5% of total retail sales just ten years ago. Amazon has been the primary driver of that growth, so it's no surprise Amazon has also been one of the most prolific sources of big-box demand. So far this year, Colliers said Amazon has leased at least 10 big-box warehouses totaling nearly 8 million square feet across the U.S.
That type of demand explains the record 120 million square feet of industrial space currently under construction. And as e-commerce continues to grow and capture a greater percentage of retail sales, warehouse demand has nowhere to go but up.
2. Core markets are advancing steadily, led by the Inland Empire
From California's Inland Empire to Toronto, Colliers' report shows core North American industrial markets are continuing to show robust fundamentals.
An hour east of Los Angeles, the Inland Empire is the largest big-box market in North America. Here e-commerce is king — Amazon occupies more than 7 million square feet of industrial space in the region — and over the course of 2017 the market experienced more than 27 million square feet of leasing activity.
That's by far the most for any big-box market in North America, and it's even more impressive considering the market's 5% vacancy rate. Colliers expects continued big-box growth in the Inland Empire over the course of this year thanks to robust tenant demand, low vacancy rates and record levels of new development.
The other core North American big-box markets also ended 2017 on a strong note. Whether it's Northern New Jersey, Atlanta, Chicago or Toronto, Colliers expects core markets to experience rising rents and robust demand over the foreseeable future.
3. Secondary markets are stealing the show
Although core markets are doing well, secondary markets are attracting the largest growth. From Cincinnati to Kansas City, secondary industrial big-box markets enjoyed massive increases in leasing activity over the course of 2017, and that success looks poised to continue throughout 2018.
Over the course of last year both Cincinnati and Columbus, Ohio, watched big-box leasing activity more than double from 2016 levels. During the same period both markets enjoyed 10% jumps in net absorption, and thanks to continued strong fundamentals, Colliers expects both markets to keep up the star performance over the coming quarters.
Secondary markets are booming in response to the growing need for companies to deliver products as fast as possible to consumers in every corner of the country, and no market shows this better than Kansas City. The smallest big-box market on the report, last year Kansas City experienced its highest level of leasing activity in a decade and a record level of speculative big-box development.
That speculative development is the reason vacancy rates ended 2017 at a high 11.9%, but Colliers expects the market to experience record levels of absorption over the coming years as online sellers lease warehouses further afield in the pursuit of realizing one day and same day deliveries.
Big-box and offices — what to expect moving forward
The industrial sector has been red hot for awhile now, and Colliers' report suggests that success is only going to continue. But what about the fact that big-box warehouses have lower cap rates than office properties? While there's no question e-commerce is driving success in industrial markets, industrial's success does not necessarily mean the office sector is struggling.
So, what's going on in office markets?
A JLL report suggests it's a mixed story. During Q1 of this year net absorption slowed to 3.7 million square feet while average asking rents continued to climb. However, net effective rents are under pressure due to an increased reliance on concession packages.
The office vacancy rate held steady at 14.8% during Q1, but planned deliveries of new product are expected to boost vacancies until at least the first half of 2019. At the same time, just like the rest of the industry, the office sector is changing. While demand for traditional office space appears to be slowing, JLL's report said the coworking sector sped up as WeWork and Spaces led the U.S. office market in leasing activity.
Ultimately, this dynamic between the industrial and office sectors is just a smaller part of the larger story of change in the CRE industry. E-commerce is disrupting retail and driving success in big-box markets. On the office side, disruptive players like WeWork are succeeding while many office markets look to be nearing, or even passing, their cyclical peaks.
Amidst all this change, we've witnessed a quiet coup — big-box warehouses have surpassed offices in terms of raw value, and that doesn't look like it's going to change anytime soon.