Industrial Vacancy Hits Lowest Point in a Decade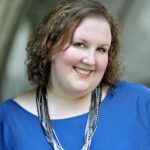 Don't blink, or you might miss an opportunity.
U.S. industrial vacancy hit its lowest point in a decade: 6.4% in the last quarter, according to the newly released Colliers International 2015 Q4 Industrial Report. Coupled with record construction, this put upward pressure on asking rental rates, which jumped 1.5% from the previous quarter. And the majority of experts the firm surveyed expect further tightening and rent increases.
Jack Rosenberg, Colliers' national director of logistics and transportation, tells Bisnow that the sector is experiencing some of the hottest conditions in the last 35 years, with strong demand and minimum vacancy. And while rock-bottom oil prices have negatively impacted certain sectors, he notes they're actually a boon for industrial. "If transportation is half the cost, it drives down the cost of supply chains."
Occupier demand for modern industrial space drove a lot of real estate decisions, Colliers reports, with Q4 net absorption totaling 63.1 million square feet. Overall net absorption for 2015 was 252.3 million square feet, topping 2014's 225 million square feet.
Supply is struggling to keep up with such rabid demand, as 49.5 million square feet of the 201.9 million square feet added to the industrial inventory were built-to-suits. The lack of available space means rents have jumped to $5.39 per square foot—a 6.2% rise year-over-year and continuing a 17-quarter increase since market bottom. However, Colliers points out rents are still below the $5.63 peak reached in Q2 2008.
On the investment site, these factors have led to aggressive underwriting for quality industrial assets, the firm points out, and many investors find themselves underweight in their industrial allocations—an attractive sector, as it's often seen as less volatile than apartment or retail.
But in the New York Tri-State area, it's difficult for heavier investors to find opportunities to buy enough industrial to make a dent in allocations. HFF senior managing director Jose Cruz recently noted at a Bisnow New Jersey event, "You can buy a $100 million multifamily deal or buy a $100 million retail deal, but trying to find a $100M industrial deal is difficult unless it's a portfolio. … Demand is there, supply is not." The Garden State is particularly interesting, as some industrial assets have sold at a 4 cap, even with potential leasing risk and per-square-foot prices north of $200—even higher than some office assets.
Overall, six markets delivered the lion's share of industrial demand, accounting for 34.1% of last year's volume: Inland Empire, Dallas-Fort Worth, Atlanta, Chicago, Philadelphia, and Detroit. With the exception of Detroit, Colliers notes these markets added 38.1% to the national industrial base.
And Q4 not only delivered a record for vacancy, but for product under construction—and Colliers says this number may warrant some caution. Overall, there's 191.8 million square under construction, and 102.6 million square feet of that is speculative. The risk lies in a supply overshoot if tenant demand, particularly for large bulk logistics space, unexpectedly declines.
Other factors that might negatively impact the market going forward are a potential weakening of the U.S. manufacturing sector; a decline in exports; and slowing growth in China. Despite these headwinds, Colliers notes that industrial remains a recession-resilient sector, joining medical office, senior housing, and self-storage.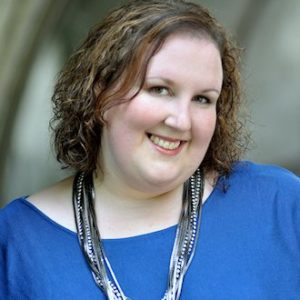 Amanda Marsh is the founder of Buzzmaestro, a business writing and editing firm. She has been a commercial real estate journalist for over a decade, with stories published in Bisnow, Commercial Property Executive, Multi-Housing News, Real Estate Weekly, BOMA Magazine, and other industry publications.