Is Commercial Real Estate Drone Use Set to Skyrocket?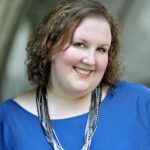 Prospective car buyers inspect every inch of a vehicle before committing to a sale, Transwestern's Scott Randolph and Peter Marcin point out in NAIOP's Development Magazine. And commercial real estate is no different, the brokers say—although it's easier said than done, especially with large, multi-story properties.
But drones may change that.
Randolph and Marcin are two early adopters of drones, also known as unmanned aircraft systems (UAS), in CRE and highlight many benefits the technology brings to the industry. Among them:
They allow users to view real-time potential pitfalls facing a property;

They enable brokers to showcase nearby amenities and walkability through aerial photos;

They can track traffic patterns near projects during different times of the day;

They allow owners to view inaccessible parts of a building to determine overall conditions, such as potential damage.
A 2014 Bisnow survey of nearly 700 readers showed that 64% of respondents were in favor of using drones in real estate, citing them as invaluable marketing and asset management tools. Brokers can also save time and gas, since they wouldn't necessarily have to spend the entire day touring far-flung sites.
Additionally, Fast Company points out that drone photography is far cheaper than using helicopters and are easier to implement in terms of logistics and planning. National Association of Realtors (NAR) attorney Stephanie Spear tells the magazine that demand for drone photography stems from the fact that many commercial facilities and rural tracts of land don't necessarily photography well from the ground.
Drone use is not without its risks, though. Bisnow readers cited Big Brother-esque privacy concerns, potential collisions with commercial planes, terrorism threats, and lack of operator certification and registration. Marcin, who was also interviewed for the Bisnow survey, notes that new operators will probably crash their first drone before becoming a savvy pilot, adding additional expense—his first is at the bottom of Maryland's Patapsco River. (Regardless, the once-expensive equipment has become more affordable to the average consumer, with at least  eight different drones at varying price points.)
Currently, anyone who owns a small unmanned aircraft weighing more than 0.55 lbs. and less than 55 lbs. must register with the Federal Aviation Administration's UAS registry before flying drones outdoors, and owners who do not register them could face civil and criminal penalties. However, NAR points out that current FAA laws and regulations generally prohibit the commercial use of UAS—which includes for the purpose of real estate marketing—unless an operator receives a Section 333 waiver.
But rules may soon change, allowing the commercial use of drones. NAR notes that the FAA Modernization and Reform Act of 2012 charged the FAA with integrating the commercial use of UAS into national airspace, and the FAA received over 4,000 letters during the rule's comment period. The typical timeframe for a proposed rule to become final is 16 months from the comment period closing, which means the final rule can be issued as soon as August.
In the meantime, commercial real estate companies can hire firms that have received the Section 333 waiver to conduct drone photography, and Fast Company estimates that real estate use will skyrocket if the FAA issues the updated commercial requirements.
"All the industry needs now, quite simply, is to know that there are rules of the game, and innovation will follow," says Randolph and Marcin.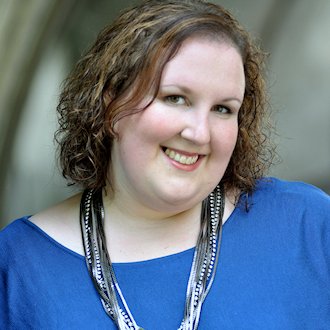 Amanda Marsh is the founder of Buzzmaestro, a business writing and editing firm. She has been a commercial real estate journalist for over a decade, with stories published in Bisnow, Commercial Property Executive, Multi-Housing News, Real Estate Weekly, BOMA Magazine, and other industry publications.