Is There an Upside to the Sears Debacle?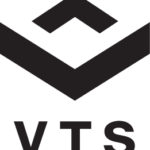 The bad news for Sears Holdings never seems to end.
After years of struggling sales and financial losses, there is speculation that Sears is close to filing for bankruptcy. Net losses for the owner of the Sears and Kmart chains are now reportedly around $1 billion a year, and revenue has basically been cut in half over the last decade. Plus, the retailer announced in January that it is closing 150 stores on top of the several dozen it has shut in prior years. 
This is obviously not good news for retail real estate landlords. Or is it?
A history of problems
From a sales perspective, Sears has been a complete mess for nearly the entire current century so far. The once-venerable retailer, which might have actually founded the concept of mass-merchandise stores from its beginnings in the late 1800s, started a steady fall in the early 2000s.
Sears Holdings was born in 2005, after the merger of the eponymous chain with Kmart, and Edward Lampert, the renowned investor, took over the helm as chairman. At the time, both companies weren't doing all that rosy, due to pressure from Walmart, Target and other similar chains that offered the same kinds of goods at lower price points and were located in big-box strip centers that offered more consumer convenience instead of having to park at a mall.
At that time, industry observers thought the move was simply a real estate play, and that Lampert would capitalize on the valuable properties, owned by both chains, not the malls, and cash the properties out as an investment.
That didn't happen, and the attempt to turn around the combined retailers has not been fruitful, due to a combination of an identity crisis, constantly changing strategies and probably a dose of pure bad luck.
Shutting It Down Might Not Be All That Bad
Retail real estate landlords have dealt with this for a long time now, and it's a serious conundrum.
Not only has there been the uncertainty that a major anchor could close all of its doors, but when one passes a Sears or Kmart store, it's pretty obvious that there is lagging foot traffic. Rarely do both establishments have full parking lots flooded with shoppers, like a Costco or a Home Depot.
The good news is that savvy retail real estate landlords have been in tune with this for a while.
There are several concepts across sectors that are filling up spaces left by Sears, Kmart and other large-format retailers having trouble. Grocery stores are now going into malls in vacated spaces, as are cinemas, medical-office facilities, and other uses.
Not that replacing vacant boxes is an easy task, but surely it's worth the effort to try, considering that the current operator of those shells has suffered lackluster sales and traffic for more than a decade.
Is a turnaround possible?
Some investors apparently have a more positive view of Sears' future. Earlier this month, after Lampert's plans to cut the company's spending by $1 billion were announced, its stock shot up. He reportedly told investors that the retailer could return to profitability, despite the forecast that same-store sales are poised to drop 10.3 percent year over year during its fourth quarter.
A turnaround isn't the most likely scenario, but then again, other retailers, and companies in general, have had the ability to rebound.
It would take a lot of innovation that is yet to happen for the good part of 10 years, but the best-case scenario, if possible, would be a healthy Sears Holdings Corp. on which retail real estate landlords could rely.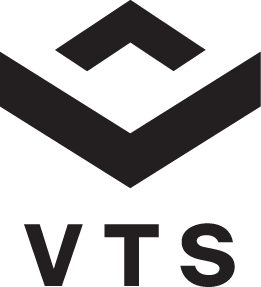 Ian Ritter is a veteran business journalist who has covered the retail and commercial real estate industries for more than a decade. He has held high-level editorial positions at GlobeSt.com and was formerly an editor at the International Council of Shopping Centers magazine SCT. He is a regular contributor to VTS' blog and is also online content manager for the engineering firm GRS Group's blog. Over his career, Ritter has written for several publications and holds a Master's degree in Journalism from Columbia University.