How the World's 5 Smartest Cities Are Tackling Growth & Infrastructure Pain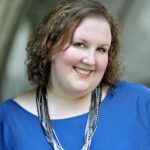 Last year, the President's Council of Advisors on Science and Technology (PSCAT)—an advisory group comprised of leading scientists and engineers—sent a report to former U.S. President Barack Obama on the future of technology and cities. The report set out to answer the question as to how the government could best support science and technology and the related opportunities that can improve America's cities in terms of quality of life, social services, infrastructure, and sustainability for all residents.
"Cities are entering a fourth stage of modern transformational change, shaped by technological innovation," it said. "The first stage came with the steam engine, the second with the electrical grid and reliable mass transit (e.g., subway systems), and the third with the personal automobile, which stimulated the growth of suburbs and in turn necessitated the creation of a network of highways."
According to the United Nations, 54% of the world's population lived in urban areas in 2014, a number expected to increase to 66% by 2050.
In the U.S., people living in cities are experiencing problems exacerbated by urban growth and aging infrastructure, PSCAT reports—these include:
Finding and acquiring a good job, a quality education, and appropriate training
Accessing services and products such as healthcare, childcare, and fresh food
Living and working in safe and health environments
Efficiently using energy for buildings and transportation
Reducing violence and insecurity
The U.S. is not alone—many of these issues are experienced globally. However, advances in technology offer new approaches to addressing these challenges, particularly for transportation, energy, building and housing, water, urban manufacturing, and urban farming.
So which are the smartest cities in the world? In May, market research firm Juniper Research ranked cities based on adoption of smart-grid technologies, intelligent lights, use of information technology to improve traffic, Wi-Fi access points, smartphone penetration, and app landscape.
Here are the top five and some of each city's noteworthy accomplishments, according to the Internet of Things Institute:
1. Singapore
Sensors are being deployed across the country to detect everything from cleanliness to traffic and parking. It also has an open platform related to the data collected by sensors, which citizens can access and voice opinions on. On the safety side, the country is developing software called "Virtual Singapore," a 3-D model that allows city planners to run virtual tests of situations like emergency evacuations. And for communication, Singtel—one of country's largest telecommunications companies—recently announced it would roll out 10 Gb/s broadband service, one of the cheapest in the world for its speed.
2. Barcelona
The Spanish city has also made use of extensive sensors to monitor and manage traffic, and city planners now have a goal to reduce flow by 21%. It also has smart parking technology, smart streetlights, and sensors that monitor air quality, noise, and water. The latter came about after a drought a few years ago, and now sensors can analyze rainfall alongside predicted rain to modify the city's sprinkler use to conserve water. Its sensor and actuator platform is available on the Internet so city planners from around the world can study its data.
3. London
London was an early adopter in using technology to tackle congestion and parking, particularly since the city—like most of its European counterparts—was not designed for cars. It also has widespread broadband ability, and like Barcelona, makes its smart city data available publicly. Further investment include smart traffic technology like traffic lights that give priority to public transportation.
4. San Francisco
It's no wonder that San Francisco is one of the first cities in the North America to adopt smart technology, given its location near tech havens like Palo Alto and Mountain View. One problem with the tech boom is that it has snarled traffic, so the city is aiming to turn itself into a model for smart transportation, scoring high for bus availability, numerous ways to pay for public transportation, and its sensor-based parking monitoring. The city also has one of the highest densities of LEED-certified buildings in the U.S.
5. Oslo
The Nordic city uses information technology to curb energy consumption and greenhouse gas emissions. By 2020, it hopes to slash emissions by 50% by remaking its transportation grid and aims to be 95% climate-neutral by 2030. Like the other cities, it has also made extensive use of sensor systems for everything from parking and traffic control to elder care. In addition to smart streetlights and a large electric-vehicle charging network, it is also looking to ban private vehicles by the end of the decade.
One of the biggest smart trends connecting these cities is the use of sensors. The five cities, plus New York, were named as the leading cities for implementing sensor technology by global proximity platform Unacast. According to its Q4 2016 report, over 13 million sensors have been implemented across the globe, including 8 million beacons, 2.1 million near-field communication sensors, and 2.9 million Wi-Fi points.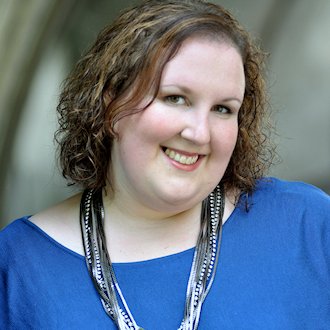 Amanda Marsh is the founder of Buzzmaestro, a business writing and editing firm. She has been a commercial real estate journalist for over a decade, with stories published in Bisnow, Commercial Property Executive, Multi-Housing News, Real Estate Weekly, BOMA Magazine, and other industry publications.