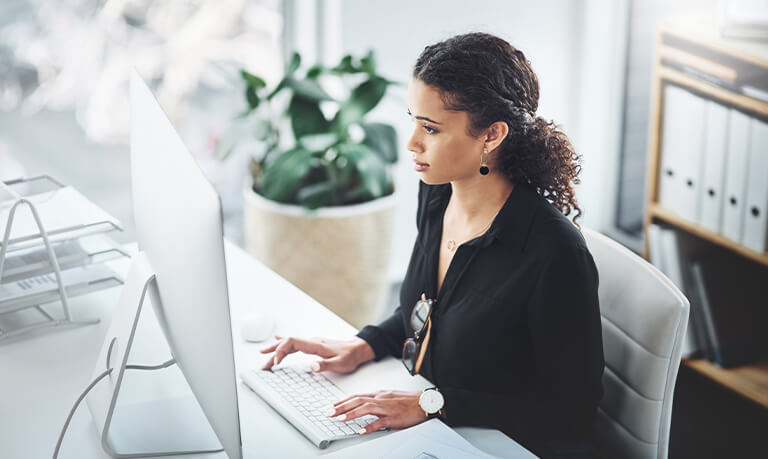 6 Tips for Commercial Real Estate Brokers to Stand Out on LinkedIn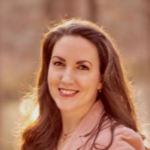 Using LinkedIn may not be the first thing that comes to mind when you're considering ways to grow your business. But research shows that social media is a must in order to build a personal brand, with 55% of people saying that a business or brand's online visibility strongly affects how likely they are to purchase from that business or buy that brand. Most people have an online presence already, so it makes sense to invest some extra time in yours as a commercial real estate professional.
LinkedIn is the best and, arguably, the only social media platform for legitimate networking and career-building opportunities. It serves as a digital portfolio and resume for most modern professionals, including commercial real estate brokers. The site allows you to represent yourself as a respected broker by highlighting your endorsements, qualifications, and portfolio.
Here are six tips to make your LinkedIn profile stand out, as well as specific ideas to help you use it to grow your commercial real estate business.
1. Keep your headshot and header image current and professional
This LinkedIn tip might seem obvious, but you'd be surprised how many people use selfies or cropped images for headshots and generic template images for header photos. Your LinkedIn profile will have higher credibility and get more views with a professional headshot and personalized header.
Maximize your headshot by using a lighter background, wearing professional attire, and smiling. It's also important to keep your photo current — including a photo of yourself from 20 years ago is false advertising and more likely to create a negative first impression with a potential client once they meet you in person.
For your header, choose an image that speaks to you and/or your brand, whether it's something related to commercial real estate, your brokerage firm, or something more personal, like a sailboat if you love sailing. Having fresh, personalized images on your profile makes you appear more credible, trustworthy, and current.
2. Use LinkedIn to create virtual connections with your network
So much of commercial real estate is built upon trust and relationships, so creating and/or maintaining relationships on social platforms is extremely important. Build your LinkedIn network by connecting with individuals you already know. When you make a new business contact– whether in person or online– reach out and "connect" with them on LinkedIn within the next two days.
Engage with the company or potential client by sending a personalized message when you invite them into your network and request to connect. Then, continue to engage with their content by commenting, sharing, and liking their posts. Joining relevant LinkedIn groups and commenting can also increase your visibility and help you grow your network.
The more you do to show members of your network that they're a valuable connection, the more you stand out. Having a strong network especially works to your advantage if you switch real estate groups or become an independent CRE broker.
3. Keep your profile up to date
Make sure you're updating your LinkedIn profile with recent real estate wins and awards. The commercial real estate game is all about staying current with trends — if you can consistently showcase accomplishments and share industry content, you're giving a great impression to current and future clients.
In addition to engaging with others and sharing existing content, it's important that you post your own new content regularly. This can include providing informative updates and pertinent data on new properties that you've recently listed. Staying active on the platform and creating shareable content increases your chance of being recognized as an industry thought leader.
4. Ask for recommendations
It's never a bad idea to ask a client to leave a personal review or recommendation on social media following a successful deal closing. In fact, online reviews are one of the many determining factors of whether someone will hire a person or buy a product. Recommendations add credibility to your account and give your audience a chance to see what kind of professional you are.
Go to your profile and hit the "Ask to be recommended" link. Of course, it's great to reciprocate the favor by writing reviews for other professionals you've worked with or sending a personalized thank you note. The goal is to build your own credentials as well as strengthen relationships with your colleagues or clients.
5. Advertise current projects in the summary section
Much like the text of your resume or your bio, writing a summary or personal statement can be challenging. Focus on keeping it brief, relevant, and approachable.
The summary section is a great opportunity to discuss any major projects you're working on or a deal you've recently closed with a tenant (ask permission first). Outline your CRE experience and accomplishments, and be sure to share your contact information at the end of your summary with a call to action.
Go ahead, open up your LinkedIn and give these strategies a test!
6. Add multimedia to your current projects list
Don't just list your title and business in your experience section. LinkedIn allows you to include and attach examples of significant projects you've worked on, including any multimedia assets.
Link to blog posts, presentations, or media assets that feature your experience. You may also want to include publishing data on properties that you've recently leased or your contribution to any CRE industry studies.
As a commercial real estate broker, it's important to use LinkedIn to your advantage as you continue to grow your business. By using these LinkedIn tips, you'll be able to create a professional profile and expand your CRE network.