13 Must-Read Commercial Real Estate Books
Now that summer has begun, everyone deserves a chance to sit back and relax for a little while. There is no better way to do that than with a nice book. There are a plethora of real estate books in the market, so to help with your selection, we have assembled a list of the top 13 books for commercial real estate brokers. These essentials cover a huge spectrum of topics, from shifts in the real estate market to how the word "sale" itself is changing.
As the commercial real estate market rapidly modernizes, so too does the way we view customer service. Tenants are increasingly being regarded as customers. Raving Fans highlights the true importance of customer service in expanding a business and how to make your customer's vision line up with your own.
In Negotiating Commercial Real Estate Leases, Martin Zankel provides a complete rundown of how each side of a lease (tenant and landlord) thinks, and how to quickly close deals with these lessons in mind.
Looking for new ways to maximize the revenue from your assets? This book breaks down the best strategies to succeed in commercial real estate and convert leads to sales as quickly as possible.
Dave Crumby takes the lessons given to him by almost 20 of real estate's leading industry professionals to highlight why money should be a secondary focus to passion.
There is a fine but distinct line between a company that is good and a company that is great. The same can be said for a brokerage team. In Good to Great, Collins breaks down how you can separate yourself from the field and achieve enduring greatness.
Keith Ferrazzi gives a crash course on one of the most important aspects of real estate brokerage: fostering relationships. Filled with humorous anecdotes and interesting advice, Never Eat Alone explores how and why building lasting relationships is a major key to success in any industry.
1 in 9 Americans works in a sales job today, but Daniel Pink argues that everyone is selling something, whether it be an idea, an investment or even vegetables to their young kids. To Sell is Human offers a fresh perspective on human interaction and the motivations that make us do one thing or another.
Brokers Who Dominate offers the tactics to get to the top of the real estate business. Rod Santomassimo compiles lessons and strategies from some of the most powerful commercial real estate brokers in the country to give you the best chance to succeed.
Brad Umansky distilled insights from over 600 CRE transactions into this helpful book. Whether you are new to the industry or have decades of experience, Value Added will help develop a more intentional approach to brokering commercial real estate.
Although much of The Real Estate Game focuses on the investment side of CRE, the book does a great job explaining the key players, properties, capital markets, and macro environments that influence a deal. Any good broker should have a solid understanding of these factors.
Although written for all brokers -- both residential and commercial -- Gary Keller's book teaches the skills and qualities that transcend a specialization. He focuses on how to improve production, "economic, organizational, and lead generation" models, and more. There is a related The Millionaire Real Estate Investor, too.
Time is the most valuable resource of any broker, and no one knows how to save time better than Tim Ferriss. The 4-Hour Workweek is considered a must-read for any efficiency fanatic. Ferriss outlines more than 50 practical tips and case studies that are proven to dramatically improve efficiency and automate unnecessary overhead.
Although published in 1937, this book has not lost its relevance and is considered a seminal work on networking and interpersonal relationships. How to Win Friends & Influence People teaches "the ability to express ideas, to assume leadership, and to arouse enthusiasm among people," all skills necessary for success as a broker.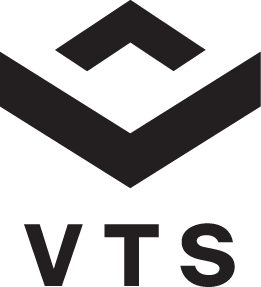 Alden Ewing is a former member of the VTS team.