The 6 Types of Commercial Real Estate Property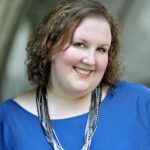 The first step of any successful commerial real estate career is learning about the types of sectors that make up commercial real estate, which is defined as properties that have the potential to generate profit through capital gain or rental income. While you may know the basics, each sector comprises different types of properties.
1. Office
Office buildings are generally categorized into two types: urban or suburban. Urban office buildings are found in cities and include skyscrapers and high-rise properties—some may even total as much as a few million square feet in size. Suburban office buildings are usually smaller in stature and sometimes grouped in office parks.
Office buildings can be multi-tenanted or single-tenanted, and many are build-to-suit. They're also ranked in three tiers: Class A, Class B, and Class C. The Building Owners and Managers Association International (BOMA) explains:
Class A Office
Most prestigious buildings competing for premier office users with rents above average for the area. Buildings have high-quality standard finishes, state-of-the-art systems, exceptional accessibility and a definite market presence.

Class B Office
Buildings competing for a wide range of users with rents in the average range for the area. Building finishes are fair to good for the area. Building finishes are fair to good for the area and systems are adequate, but the building does not compete with Class A at the same price.
Class C Office
Buildings competing for tenants requiring functional space at rents below the average for the area.
Medical office buildings are a specialty sub-sector in this space.
Learn more about the 3 office building classes.
2. Retail
Retail comprises the properties that house the retailers and restaurants we frequent. They can be multi-tenanted (often with an anchor, or lead tenant, that serves to drive traffic to the property) or single-use, standalone buildings.
The retail sector is complicated, as the type of shopping center—for instance, a regional mall, community center, strip center, or power center—is dictated by many metrics, including the size, concept, types and number of tenants, and trade area. 
Single-tenanted buildings you may come across include big box centers (usually with a national chain like Target, Walmart, Best Buy, or Dick's Sporting Goods) or pad sites (single-tenanted buildings within a shopping center, often a bank, restaurant, or drug store).
Learn more about the 7 types of retail real estate.
3. Industrial
Industrial buildings house industrial operations for a variety of tenants, and are mostly located outside of urban areas, especially along major transportation routes. The low-rise buildings can also be grouped into industrial parks. The properties are categorized into four types:
Heavy manufacturing:

These buildings are heavily customized and house machinery manufacturers need to operate and produce goods and services.

Light assembly:

These aren't as customized and may be used for product assembly or storage.

Bulk warehouse:

These properties are usually large and are used as distribution centers.

Flex industrial:

These properties contain a mix of both industrial and office space.
Research and development (R&D) facilities are a specialized type of industrial.
Learn more about the 8 types of industrial real estate.
4. Multifamily
The multifamily sector covers all types of residential real estate outside of single-family, including apartments, condos, co-ops, and townhomes. Like office buildings, multifamily properties are often classified into Class A, Class B and Class C.
Apartment rental buildings, in particular, are split into multiple property types. Freddie Mac has separated them into six different buckets:
High-rise

: A building with nine or more floors and at least one elevator.

Mid-rise

: A multistory building with an elevator, typically in an urban area.

Garden-style

: A one-, two-, or three-story apartment development built in a garden-like setting in a suburban, rural, or urban location; buildings may or may not have elevators

Walk-up

: A four- to six-story building without an elevator.

Manufactured housing community

:  A community in which the operator leases ground sites to owners of manufactured homes.

Special-purpose housing

: A multifamily property of any style that targets a particular population segment, including student housing, seniors housing, and subsidized (either low income or special need) housing.
5. Hotel
The hotel sector covers establishments providing accommodations, meals, and other services for travelers and tourists. The hotels may be independent (boutique) or flagged—the latter means it's part of a major hotel chain, such as a Marriott or Sheraton. Real Capital Analytics splits them into six separate categories:
Limited-service:

Does not have room service, on-site restaurant, or concierge.

Full-service

: Includes room service and has on-site restaurant.

Boutique

: Located in an urban or resort location, has full-service amenities, is not part of a national chain, and has fewer rooms.

Casino

: Has a gaming component, such as video poker or slot machines.

Extended-stay

: Limited-service with fully equipped kitchens in guest rooms and larger rooms for long stays.

Resort

: Full-service, large amount of land, in a typical resort location (such as Hawaii or Orlando), and has an attached golf course, water park, or amusement facility.
6. Special Purpose
Special purpose real estate may be owned by commercial real estate investors, but don't fall into any of the sectors mentioned above. For instance, amusement parks, churches, self-storage, and bowling alleys are special-purpose facilities.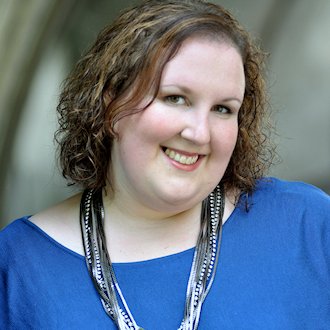 Amanda Marsh is the founder of Buzzmaestro, a business writing and editing firm. She has been a commercial real estate journalist for over a decade, with stories published in Bisnow, Commercial Property Executive, Multi-Housing News, Real Estate Weekly, BOMA Magazine, and other industry publications.