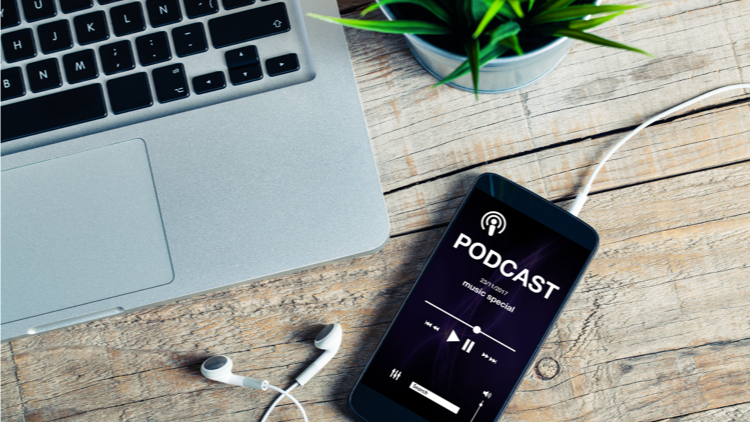 The Top 10 Best Commercial Real Estate Podcasts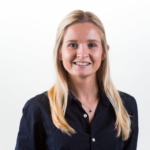 Sr. Manager, Content Marketing, VTS
Staying up to date with the commercial real estate industry can be challenging in an ever-changing marketplace. While there are certainly dozens of online publications and social media thought leaders writing about the subject daily, If you're an auditory learner, they may not be the most effective way for you to consume CRE news.
Thankfully, there are many commercial real estate podcasts to cover all aspects of the real estate business with new content every week, from updates on the latest useful technology to market trends in CRE investing — and everything in between. Giving them a listen during your commute or in between meetings is an easy way to continue gaining valuable knowledge that can help you stay current in the world of commercial real estate.
Here are our top picks for the 10 best commercial real estate podcasts:
1. America's Commercial Real Estate Show
Michael Bull, Founder of Bull Realty, hosts this weekly podcast that typically runs 20-30 minutes per episode. Whether you're searching for market intelligence, forecasts, or selling strategies, America's Commercial Real Estate Show is designed to keep CRE professionals in the know. Experts from the Federal Reserve, STR Analytics, and other top firms routinely come on for lively discussions about any and all sectors in the industry. Fans of the show praise Bull's spot-on market analysis and relatable approach to commercial real estate topics. The Commercial Real Estate Show consistently ranks as one of the best commercial real estate podcasts out there.
2. Commercial Real Estate Online: Coaching for Brokers and Agents
John Highman wastes no time getting to the point in each of his 10-35 minute Commercial Real Estate Online shows. Focusing primarily on sales and leasing of commercial properties and property management — and occasionally retail — Highman delivers exceptional tips twice a week for both newcomers and seasoned sellers. His five-part series on cold calling and brokerage prospecting acts as a deep dive into the two biggest challenges for those starting out. Other episodes cover how to build key marketing messages, essential scripts for successful communication, and automating your listing process.
3. Best Real Estate Investing Advice Ever with Joe Fairless
Billed as the world's longest-running, daily commercial real estate investing podcast, Best Real Estate Investing Advice Ever has more than 2,000 episodes and counting. Host Joe Fairless covers a wide variety of real estate topics and conducts in-depth interviews with commercial real estate investors who share their most notable successes, biggest failures, and actionable advice for anyone working in the world of commercial real estate. Each episode averages about 30 minutes in length, and fans of the show call it addicting, so be prepared to binge.
4. The Real Estate Guys Radio Show
Geared toward investors, The Real Estate Guys Radio Show started as a conventional radio show back in 1997 before podcasts even existed. Weekly episodes run for about an hour and include lively interviews with experts and leaders in the real estate industry. The show's hosts are Robert Helms, a professional investor, and Russell Gray, a financial strategist. The "guys" take a broad-range view of economics to teach their audiences what to look for in the market, and they also touch on topics like productivity, goal-setting, management, and more. Be sure not to miss their episode covering their annual "summer camp for investors," Investor Summit on the Sand, where they spend a week with more than 200 investors and experts across a variety of fields of business.
5. The Commercial Investment Real Estate Podcast
A podcast for all CRE professionals, the Commercial Investment Real Estate podcast is the companion podcast to the quarterly Certified Commercial Investment Member (CCIM) Institute magazine, Commercial Investment Real Estate (CIRE). New 30-minute episodes come out once a month and cover a wide variety of topics from REITs to facilitating relationships between tenants and landlords. Learn how to manage lease negotiations, how to think outside the box with assets that might be struggling, and how to better understand supply chains for more effective asset management.
6. PropTech Podcast
It hasn't released new episodes in a while, but past episodes (83, to be exact) of the PropTech Podcast contain a wealth of information on what proptech is and how it can help CRE professionals organize and streamline their businesses. The podcast is hosted by Unissu co-founder Eddie Holmes and covers a broad range of proptech topics and applications, including customer intelligence, event planning, and workplace layout design. Each episode averages anywhere from 10 to 30 minutes in length.
7. Office Politics: The Battle For The Future Of Work with Bisnow
The massive shift of the workspace from the office to home during the COVID-19 pandemic put a big question mark on the future of commercial real estate. Office Politics: The Battle For The Future Of Work, a five-part series from Bisnow, works to unpack that shift and what it could mean for businesses and their customers. The show includes commentary from industry experts, business owners, and employees who examine questions on topics like equality, office relationships, climate change, and the evolution of cities. New episodes are released every Sunday night and average 30 minutes apiece.
For more from Bisnow, you can also check out VTS CEO Nick Romito's episode in the publication's Make Yourself at Home podcast series where he discusses the surge in office demand and why an "all-remote strategy" is a terrible decision.
8. The Propcast
If you're looking for a more global view of proptech and how it's changing the commercial real estate game around the world, tune into The Propcast with LMRE Co-Founder Louisa Dickins. Dickins uses 30-minute weekly episodes to interview proptech creators and users from Australia to Africa — and everything in between — to discuss trends in both proptech and real estate. Recent episodes cover evolving short-term rental trends, improving customer service with proptech, and simplifying property management.
9. New York Times The Daily
If you're a CRE professional, you're likely on the move and don't have a lot of time to catch up on current events. Each Monday through Friday New York Times Daily podcast episode is a 20-minute segment dedicated to distilling the day's most important news, so you can stay up to date on what's going on in the world and how it might affect the commercial real estate market.
10. Beyond the To-Do List
Though it's not geared specifically to CRE folks, Beyond the To-Do List is a great podcast to help any busy professional increase their productivity and streamline their processes. Host Erik Fisher interviews authors and researchers who have identified the most effective strategies for everything from time management to honing your focus. New episodes are released twice a week on average and are approximately 45 minutes long, with bonus "shortcasts" that are just 10 minutes apiece.
Ready for more? Check out our infographic series featuring a day in the life of different commercial real estate professionals: Leasing Manager, Asset Manager, Property Manager, Broker, CEO, COO, and others!