Why is Macy's Opening Backstage?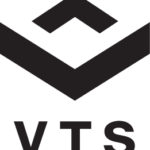 Since department stores have seen lagging sales over the last few years, they have taken on a new strategy: Opening discount stores with their names attached to them.
A rise in discount apparel
So far, so good for a lot of these retail companies. Nordstrom, for example, operates its chain Nordstrom Rack, and it has proven very successful. While full-line Nordstroms saw a 7.7-percent same-store sales decrease during the quarter, its 200 Nordstrom Racks, only saw sales comparable sales down 0.7 percent.The sub-brand has been a nice counterweight as Nordstrom closes several full-line stores.
Hudson's Bay Co., which owns the Saks chain, also owns the discount Saks OFF FIFTH stores. It saw a same-store sales decrease of 4.1 percent during its most recent quarter, after posting a 10.3-percent increase over the same year-ago period. So, there has been a bit of a downturn for this concept.
These chains are essentially trying to pick up on the success of TJX Cos., the owner of Marshalls and T.J. Maxx, which is still pumping out great financial numbers.
There is no lack of competition in the discount-apparel arena. Other than its peers and their own off-price chains, TJX operates about 3,000 units, then there is H&M, which has undertaken major expansion plans around the country. Besides these specialty concepts, there are also the discount chains, such as Kohl's, Target and Walmart, which all have formidable store counts.
And now Macy's
Now Macy's is rolling out Macy's Backstage.
Another victim of falling sales, Macy's is in the process of closing several stores. So, it seems like it needs something to refresh their business. And they seem to think Backstage will do it. There are already six Backstages already open, and the company has plans for 16 more. So, far, at least on New York's Long Island, the Macy's Backstage units are getting good reviews, for the most part.
What's interesting about this idea is that Macy's is doing a store-within-a-store concept with its own branding inside its existing department-store units. While Nordstrom, Saks, Barneys, and other retailers, have opened up separate brick-and-mortar off-price stores.
Despite the crowded playing field, continuing uncertainty in the economy means that consumers are still looking for deals, so it's probably a safer bet than, say, rolling out an upscale jewelry concept right now.
So, is this good news for retail landlords?
Retail real estate landlords have something to be excited about if Macy's decides to make this concept a stand-alone endeavor. Macy's already has some experience with this as a company. It owns Bloomingdale's, which operates its own off-price chain, called Bloomingdale's Outlets. Additionally, Macy's has a relatively new concept, called Bluemercury, which specializes in beauty products, and plans to open 22 of these by the end of the year.
With this type of internal-management experience, it's probably safe to assume that we will see more Macy's Backstage units that are its own locations outside of a store, if the concept proves to resonate with consumers.
Plus, owners of retail real estate are surely welcoming a new chain coming online, especially with the several store closings announced so far this year. And in the case of Macy's, a potential boost in traffic at its challenged full-line locations.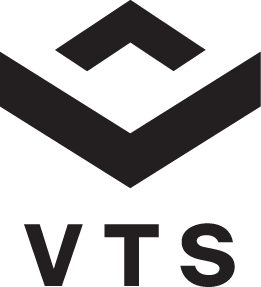 Ian Ritter is a veteran business journalist who has covered the retail and commercial real estate industries for more than a decade. He has held high-level editorial positions at GlobeSt.com and was formerly an editor at the International Council of Shopping Centers magazine SCT. He is a regular contributor to VTS' blog and is also online content manager for the engineering firm GRS Group's blog. Over his career, Ritter has written for several publications and holds a Master's degree in Journalism from Columbia University.