Manufacturing Renaissance Drives Growth in Industrial Sector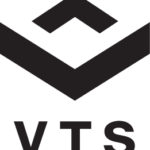 Thanks to a nationwide manufacturing comeback, the industrial market is on fire with record low vacancy rates and heightened warehouse rental rates.
Proof is in the numbers
The U.S. industrial market posted a vacancy rate decline of 10 basis points to end 2015 at 6.4%—the lowest the vacancy rate in over 10 years, according to a recent Colliers industrial market report.
Supply is struggling to keep up with demand from coast to coast. In 2015, 201.9 million square feet was constructed, which was outpaced by the 252.3 million square feet absorbed, notes the Colliers report. In Dayton, where Q1 industrial vacancy was 7.2%, 586,000 square feet of total new industrial space is scheduled to be completed in the first half of the year.
Tightening market conditions are raising asking rents, up 6.2% at the end of 2015 over a year earlier to $5.39 per square foot. (But that's still below the peak of $5.63 per square foot reached in 2008.)
Gains in occupancy rates, rent growth and construction are leading to aggressive underwriting for quality industrial assets in prime real estate markets.
Where Industrial is hot
Regions leading industrial demand include Los Angeles (Inland Empire), Dallas Ft. Worth and Atlanta. Manufacturing, one of the heaviest users of industrial space, added 51,000 jobs across the U.S. in 2015.
Oswego County in upstate New York is also a hotbed for skilled manufacturing employees with welding and fabrication experience. The Fulton Companies, which makes high-efficiency commercial boilers, tacked on 112,000 square feet onto their existing manufacturing and corporate headquarters in the county to grow their manufacturing capabilities and existing product line.
Central states like Indiana are appealing from a logistics standpoint. That's where Casey's General Stores Inc. chose to plunk its 250,000-square-foot distribution and logistics facility, set to debut this spring.
As manufacturing becomes more advanced and focused on the processes by which products are built--rather than the products themselves--there's a need to train a new crop of specialized employees. The new Utah Aerospace Pathways (UAP) program, for example, hopes to fill 7,000 open jobs in manufacturing-based industries over the next two years.
New Jersey enjoys boom
A poster child for an industrial city doing it right is Vineland, New Jersey, which touts business affordability, a top quality of life and proximity to millions of potential customers. (Vineland's industrial roots run deep, having housed the original headquarters of Welch's Fruit Juice.)
Allied Specialty Foods, which produces and distributes thin-sliced steak and chicken products for restaurant operators and retail outlets in the U.S and Canada, is tripling the size of its operation there to 76,000 square feet.
And Worldwide Glass Resources, in the design and production biz of laboratory vials and accessories, recently moved operations to Vineland and is buying an existing 125,000-square-foot facility.
The sector is here to stay
A surge in mergers and acquisitions in the manufacturing space is good news for owners and investors of industrial real estate.That's because the real estate impact from these mergers is not usually a top consideration during negotiations and is at times overlooked completely until the deal is done, notes National Real Estate Investor.
Total M&A deal volume in the industrial manufacturing sector was at the highest level in a decade last year, according to a fourth quarter report from PwC. The biggest of 2015 was Danaher Corp.'s announced acquisition of Pall Corp., valued at $13.7 billion.
There are some negative factors hitting the sector, like lower domestic manufacturing and decreased worldwide trade.But industrial real estate is considered a recession-resilient property type (like medical office, senior housing and self-storage), so demand will likely stay concentrated in key markets and for large modern distribution centers, notes Colliers.