Millennials are Stuck in Their Childhood Homes: That's a Problem for Real Estate Markets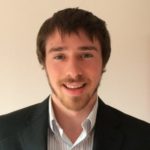 Millennials are more likely to continue living with their parents into adulthood than any other American generation in the last 130 years. Census data shows 34.1% of Millennials are still living in their childhood homes. Perhaps more alarming, more Millennials live with their parents than live in any other living situation.

Many people write off this phenomena with claims that Millennials are overly entitled, lazy or even scared of the real world, but a recent Abodo report all but proves the disparity between rent and income is to blame. Beyond feeling bad for struggling Millennials, their failure to move out on their own presents a serious problem for the construction and multifamily sectors and an opportunity for developers.
Why Millennials are stuck at home
The U.S. government defines a cost-burdened renter as someone paying more than 30% of their income on rent. Many Millennials, people between 18 and 34 years old, are severely cost-burdened renters, and especially so in the largest U.S. metro areas.
Miami is a good example. According to Abodo's research, more Millennials live with mom and dad in the Miami area than any other urban area in the country. A full 44.8% of Millennials in this area live at home, and the reason is pretty straightforward — they can't afford rent. The median monthly income for Millennials who work and live at home in Miami is $1,347, whereas the median rent in the area is $1,208. That means Millennials would have to pay 90% of their salary to cover rent if they moved out. That's simply not feasible for most people.
In many other large U.S. metro areas the story is similar, if not worse. In Los Angeles, the median monthly rent requires 97% of the median salary for Millennials living at home, and in New York City, rent would sap 83% of that income. Those numbers paint a pretty clear picture and show that many Millennials are stuck at home because they can't afford rent.
Millennials living at home hurt construction and multifamily demand
When Millennials are forced to live in their childhood homes the demand for multifamily units weakens. Property Markets Group founder Kevin Maloney echoed those concerns when he told Bisnow that many of Miami's planned condo towers won't actually be built.
Other experts warned that many new multifamily buildings are too expensive for their target Millennial audience as rents keep rising and Millennials are priced out. Average national rents are rising, and some renters have it worse than others — MultifamilyBiz recently reported that renters in Seattle, Los Angeles and Boston will need to earn at least $1,000 more next year to keep up with rising rents, according to a recent Zillow analysis. These pressures threaten to price out even more Millennials and stunt growth in commercial real estate markets.
The affordable housing crisis hurts the economy and developers are missing out
Ultimately, Millennials struggling to move out on their own is part of a larger affordable housing crisis, and when it comes to Millennials, markets have already experienced much of the damage. At the end of 2016, the Wall Street Journal reported that despite the number of adults under 30 increasing by 5 million over the last decade, only 200,000 new households have been formed, according to the Harvard Joint Center for Housing Studies. Those lost household formations represent losses to the multifamily and construction industries, and they are largely due to price imbalances forcing many Millennials to keep living with mom and dad.
While it is hard to quantify the economic potential lost by Millennials stuck at home, experts do know the economy suffers when homeownership rates fall. A Rosen Consulting Group study analyzed how homeownership rates impact economic growth, and said that if construction levels had reached the long-term average in 2016 then U.S. gross domestic product would have been 1.8% higher. That represents more than $300B lost due to falling homeownership rates, which stand at a 50-year low of 63.4%, down from a peak of 69% in 2004.
There is a clear connection between falling homeownership rates and worsening economic performance, but more Millennials than any generation in recent history can't even get that far. Median rents often consume an unrealistic percentage of the income earned by Millennials living at home, despite being employed. This phenomena is hurting demand for the multifamily and construction sectors, and developers are missing out on an opportunity to provide the affordable housing that's in desperate need. While it's true that affordable housing is not as profitable per unit as luxury condos, there is a huge market of unmet demand just waiting to be tapped.