Marcus & Millichap: Hurricanes Impact Nationwide Retail & Office CRE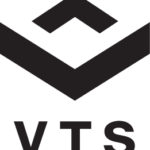 Hurricanes Harvey and Irma, which both had wreaked havoc in Texas and Florida, continue to have ramifications for the commercial real estate industry, not just in those states, but across the country.
Marcus & Millichap recently had a series of webinars on the storms' impacts. One session focused on retail real estate, while another concentrated on the office sector.
In all, Marcus executives estimate that Harvey caused between $110 billion and $180 billion in damages and lost business, while Irma's price tag could come in between $40 billion and $60 billion.
"Harvey could challenge Katrina as the most expensive hurricane," pointed out John Chang, first vice president for research services at the firm, saying that the damage was more severe than Irma because it primarily caused flooding as opposed to wind destruction.
Obviously there is plenty of rebuilding to be done in both commercial real estate sectors in those areas, but the entire country will feel reverberations for months to come.
As workers flock to both Texas and Florida for rebuilding jobs, there will likely be a construction labor shortage in other states, temporarily rising costs for developers. Additionally, damage to oil refineries in Texas has increased gas prices across the country by about 25 cents a gallon, taking a cut into other consumer spending, though that spike is only predicted to be temporary.
One plus for retailers in both Florida and around Houston is that sales of building materials are expected to boom over the next year.
But even if a specific shopping center is in good shape, the asset could still suffer if housing around it has been damaged and vacated, Chang said. If a mall does need repairs, insurance will likely cover it, though in some cases tenants and owners will need to negotiate to see who is responsible for repairs.
Assets that have survived in some ways have been repositioned into a higher tier if their competing centers suffered damage, pointed out Al Pontius, Marcus' senior vice president and national director of specialty divisions.
However, "without a question, there are going to be higher insurance premiums. It is going to impact underwriting. It is going to impact NOI," he said.
In the case of the office markets impacted by the storms, Houston should likely bounce back because of its strong overall economic base and the fact that housing formation is on the upswing in Texas. Chang expects the office market in Houston to fully recover in about three to six months.
In the case of Florida, there is minimal damage to the office market. Chang also pointed out the state has the fastest-growing population in the country, which will inevitably increase office demand.
On a national level, Marcus executives were upbeat about both the retail and office sectors of commercial real estate, as well as the overall economy.
The country has experienced job growth of two million 2.5 million annually over the last several years, and there are 8.3 million more jobs than there were in 2007. GDP growth has also expanded by $4.5 trillion during that same time period.
Obviously all of this bodes well for the office market, with hiring and leasing more space in both urban cores, and now there is a bounce back in the suburbs.
Retail sales, at $341 billion, are 31 percent higher than a decade ago, and vacancy rates sit at 5.4 percent, down 90 basis points from 2007. And even with all of the talk of major chains going bankrupt and shutting their doors, overall store closings have actually been on a downward trends, and 4,080 are projected to open this year.
"What was a drag on the U.S. economy is no longer a drag," Pontius said. "Fundamentally, we're in a pretty good place."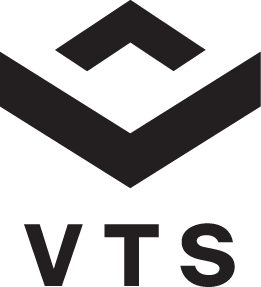 Ian Ritter is a veteran business journalist who has covered the retail and commercial real estate industries for more than a decade. He has held high-level editorial positions at GlobeSt.com and was formerly an editor at the International Council of Shopping Centers magazine SCT. He is a regular contributor to VTS' blog and is also online content manager for the engineering firm GRS Group's blog. Over his career, Ritter has written for several publications and holds a Master's degree in Journalism from Columbia University.