Medical Office Sector Retains Investor Confidence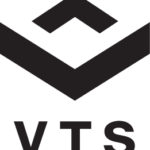 Medical office buildings (MOBs) were once considered secondary to office, industrial, retail, and multifamily in commercial real estate. That has certainly changed over the last few years.
What's driving the change?
The "demand has risen steadily" for MOBs thanks to a combination of the Affordable Care Act (AHA) and an aging demographic. As of 2014, seniors over the age of 65 made up 14.5% of the population. By 2050, that percentage is expected to rise to over 20 percent, increasing the type of care and frequency of visits to medical facilities.
To capitalize on these trends, many landlords are pursuing a "retailization" of medical offices and hospitals and are putting medical offices in more consumer-friendly environments, such as shopping centers. A recent example of this is in Tampa, Fla., where a medical office building is replacing a Borders.
The Marcus & Millichap Medical Office Research Report also points out that in hot markets with newer buildings and favorable lease terms, capitalization rates can be a low as five percent. Leases expiring within 10 years in secondary markets could have cap rates as high as eight percent.
Transactions & spec MOB development on the rise
Because of the rise in demand, speculative MOB development is beginning to sprout up all around the country. Spec medical office buildings near Nashville have either been recently completed or are in the works. Medical office proposals are happening in the Milwaukee area and the Colorado Rockies. Miami is also seeing a major MOB development headed up by the Paragon Group.
One of the country's largest medical office developers, Indianapolis-based Duke Realty, just got a rating boost from stable to positive from Standard & Poor's, due in part to its use of acquisition funds for the development of MOBs.
MOB transactions also seem to be hot across the board. Trammell Crow and Washington Capital Management recently sold a Seattle property for $199 million to a fund managed by Heitman. In Arizona, brokerage firm Plaza Companies did $56 million worth of MOB transactions in the state last year.
Still a niche
However, don't get too excited: MOBs are still considered a commercial real estate niche. There are a few investor concerns that reportedly need to be cleared up before it becomes a primary commercial real estate sector. These concerns include uncertainty about the ACA, hospital consolidation, changing trends in medical technology, and new legislation that could potentially hamper the sector.
All indicators point to the medical office sector continuing to thrive. It might be too early for investors to start looking for these opportunities in secondary markets, but demand is expected to remain high for first-class assets in well-placed locations.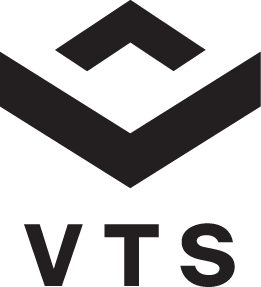 Ian Ritter is a veteran business journalist who has covered the retail and commercial real estate industries for more than a decade. He has held high-level editorial positions at GlobeSt.com and was formerly an editor at the International Council of Shopping Centers magazine SCT. He is a regular contributor to VTS' blog and is also online content manager for the engineering firm GRS Group's blog. Over his career, Ritter has written for several publications and holds a Master's degree in Journalism from Columbia University.