Millennials Are Driving a Creative Office Surge in Suburban Markets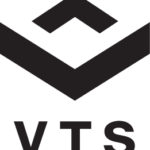 There is a countrywide trend toward non-traditional office spaces that has spread outwards of urban areas.
When one thinks of a creative office, it's usually in urban scenarios. Or maybe in places that are technology hotbeds — such as San Francisco's SoMa, Silicon Valley, or New York City's Chelsea. But, that is changing, and these types of developments are hitting suburban locales across the country.
Rise of creative offices
Much of the proliferation has been due to the rise of secondary markets and the millennial workforce in these areas. The millennial generation, considered a target workforce because of its sheer numbers, has grown up with smartphones and is less likely to want to sit in a cubicle all day. Instead, they are looking for a whole new type of environment.
Millennials share the credit for creative spaces with the technology industry, which pioneered the idea for creative office spaces in the greater Seattle area and Silicon Valley during the tech boom of the late 1990s. Tech firms were able to do this by offering discounted (or free) food, happy hours, athletic facilities, and other amenities.
Moving to secondary and suburban markets
It seems that tech firms are now pioneering the creative office in secondary markets. Many tech companies are migrating to places that aren't typically considered tech centers. Much of this movement is driven by cheaper prices and bringing offices closer to where the millennial workforce is living.
It's hard to think of Orange County, Calif. as anything but a sea of suburbs surrounding the south part of the Los Angeles Metro Area. But the Orange County office market has taken off in its own right for technology firms.
Orange County had some of the worst hit commercial real estate property prices during the recession, but now that has changed. A region that was once primarily filled with financial institutions is becoming a tech and biotech center and seeing more diversified industries leasing up space. Cities such as Irvine and Anaheim, which were once populated by Los Angeles commuters, are now marketplaces where people want to live and work without sitting in their cars for several hours a week.
In northern California, car-tech-leasing service Uber crossed the bay from San Francisco to Oakland, and purchased a building for $125.5 million from Lane Partners and Walton Street Capital. CIM Group has followed suit and is reportedly building an Oakland asset for the purpose of attracting tech firms, among other types of businesses.
The same goes for the East Coast. Manhattan, which is the largest office market in the country by far, is seeing a migration of companies moving to the outer-boroughs of Brooklyn and Queens. In many cases, firms are moving outside of Manhattan because real estate prices are (relatively) less expensive and their employees are living in the outer-boroughs.
The downtown Chicago market has creative office space as well, but it's not just in the city's center. FD Stonewater recently purchased a single-tenant tech building in Warrenville, Ill., a western suburb of the city. The firm plans to convert the property into creative workplaces to attract tenants in the locale who might expect creative office amenities.
Even a former suburban enclosed mall in Florida is getting the creative office treatment. Fashion Mall, in Plantation, just west of Fort Lauderdale, might get redeveloped by an arm of Encore Capital Management, a Boca Raton-based outfit. Plans are in the works for two new creative office buildings, just below 93,000 square feet each, to garner technology tenants. The company also intends to gut renovate an existing office that totals 156,949 square feet. To better attract tenants to a live/work environment, Encore is planning outdoor retail, restaurants, and apartments apartments. 
With the rise of e-commerce as one of the fastest growing industries internationally, as well as an increasing public reliance on technology, this trend will not likely abate. As long as the economy continues to gradually improve, demand for office space will be on the rise. With an increasingly technology-reliant workforce and better employment numbers, there is no reason to think it wouldn't.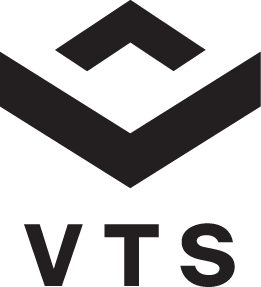 Ian Ritter is a veteran business journalist who has covered the retail and commercial real estate industries for more than a decade. He has held high-level editorial positions at GlobeSt.com and was formerly an editor at the International Council of Shopping Centers magazine SCT. He is a regular contributor to VTS' blog and is also online content manager for the engineering firm GRS Group's blog. Over his career, Ritter has written for several publications and holds a Master's degree in Journalism from Columbia University.