Moneyballing & Property: Lessons from the Premier League
With data starting to take centre stage in the property industry, at VTS we are keenly interested in what lessons can be learned from other industries that have undergone a similar evolution. Interestingly we identified that a strong parallel could be drawn between commercial property and other established industries, in particular commercial property and Premier League football. This is a less traditional comparison than fintech, but if true, an extremely insightful analysis of how data can be applied in a wider context.
In order to test our hypothesis we brought together Ian Lynam, a Partner at Charles Russell Speechleys, who has represented a number of top Premier League players and clubs, and Chris Anderson, author of The Numbers Game, both of whom are specialists in the use of data in Premier League football for an intimate roundtable with 20 leading property professionals. Those attending included senior leaders from The Crown Estate, L&G, Kennedy Wilson, GIC, Helical, PGIM, Oxford Properties, Aberdeen AM, Norges, GPE, AXA and Brookfield.
The aim of the evening was to debate best practice in the use of data-led decision making or 'moneyballing'. Led by Chris and Ian, the discussion uncovered a range of key principles which the industry can learn from, and drew parallels between Premier League football and the property sector.
Since the inception of the Premier League in 1992, the amount of institutional capital in the industry has rapidly increased and it is now by far the wealthiest league in the world. Clubs have become exponentially wealthier with Chelsea alone this year earning £150 million in prize money and Premier League appearance fees. With this huge influx of capital, winning now matters like never before - the difference between coming fourth or fifth can be worth over £100 million. Money is flowing to the richest clubs and the margin for winning is getting tighter. Sound familiar? The parallels to the real estate market didn't stop there.
Similar to the commercial property industry, football leagues have been run the same way for generations, with incumbents growing up learning the same set of skills. However, this is beginning to change and clubs are now generating an edge by accessing information to make data-driven decisions.
The use of data mining is not a new concept in football, it has been applied in a base form since the 50s. Today, top clubs are introducing new analytics tools to assist their decision making processes to great success, whether that be making decisions on transfers, drafting player contracts or tracking fitness. However, it is crucial to understand that it is not the data itself that drives results, it is the ability to interpret and harness data and apply it correctly that will yield the best outcome. The value in data lies largely in preventing an unwanted negative experience (which more often than not will be extremely costly) than achieving the perfect outcome every time.
"A mix of intuition and data analytics is the best route to making better decisions. Using your gut is great, but if the stakes are large enough being right only 70% of the time will ultimately lead to failure. Data is essential to adding additional colour to your decisions," said Chris Anderson.
Much like the property industry, football sits on the halfway line between traditional values and new ideas, trying to decide which will garner the best long term outcome. When addressed separately, these two schools of thought – follow your eyes and gut versus a data driven approach – ultimately draw an incomplete picture, as they provide a less well rounded insight from which to make a decision. The football industry has found success not in replacing one with the other, rather using the stats and data available to add to the decision making process. It is a combination of insight and knowledge that drives success.
With a wealth of companies touting tech solutions to the property industry it can be overwhelming to work out which will provide the tools for the most valuable insight. Our football data specialists offered some advice on how to approach a digital strategy, drawing from their experience in the world of professional football. The recommendation is to start with the low hanging fruit, one simple data set to analyse. In football this might be something as simple as goals scored per minute played rather than goals per season for a striker. In property it could be net effective rent rather than headline rent on a new letting, or "What's the WAULT on my South East industrial portfolio?" By focusing on one clear and simple facet, data can be broken down and easily digested.
This is the type of information that should be readily available at a click of a button or in that super computer you carry around in your pocket called a phone, but today it can take hours or even days to obtain. As our comfort level grows, we can start delving into more complex analysis, investing in personnel that will be able to drive further insight. In essence – start with the basics, which will add immediate value in its own way and don't try to win the Premiership immediately!
With the rapid increase of new tech solutions, and the growing ability to harness data, companies need to exercise patience. Change needs to come from a top down and bottom up approach, ultimately achieving a shift in culture. Effectively using data is not about quick impact; it must be invested in, shaped and tracked. Companies, like football clubs, which invest in a digital strategy simply because, for example, their competitors are doing so, won't have the right motivation to succeed.
The appropriation of data is not revolutionary as it is already readily available, the key is to have the right tools to finesse the information in a timely and cost efficient manner and apply it to a set of outcomes.
The football industry has seen a heightened level of transparency; clubs that were traditionally more in favour of keeping their teams' information private are now looking to share and tap into data across the entire industry. There has been a level of understanding that if information is anonymised and aggregated it can provide benchmarking against the industry norm, a concept that could potentially bear even more fruit in property. It is better to share and have access to the most information possible to aid the decision making processes, than to be out on a limb alone.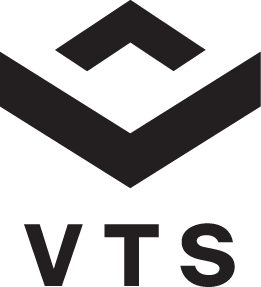 Eoin Condren is a former member of the VTS team.