Move Over Millennials: Retailers are Targeting Digital-Savvy Gen Z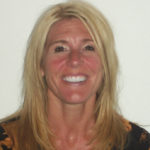 While many retailers have been focusing on millennials (and rightfully so), it's time to plan for the next powerful buying group – Generation Z – which is even larger, and their shopping habits might just surprise you.
Gen Z – those born between the mid-1990s and mid-2000s – is the first generation that does not know life without smartphones, the Internet, Instagram, Snapchat and other digital devices and technologies. Despite being digital savvy, however, Gen Z would actually rather shop in stores than online, according to a recent survey by the National Retail Federation (NRF) and IBM. The survey included more than 15,000 consumers aged 13 to 21 from 16 countries.
In fact, the survey found that 98 percent of the Gen Z population shop in brick-and-mortar stores at least some of the time. Breaking it down, 67 percent said they shop in stores most of the time with another 31 percent shopping in-store sometimes.
"I think we all found it surprising, which is why we called it out," Mark Mathews, NRF's vice president of research, told VTS.
Furthermore, the survey found that 74 percent of respondents spend free time online, with 25 percent being online five hours or more each day.
"They certainly spend a lot of time on their devices, but they still socialize and when they do so, they do it in stores the same way I did when I was a kid," Mathews said.
Why is this group so important?
This new generation is important to retailers because with its tremendous purchasing power – more than millennials ever had – it's lining up to be "the next big retail disrupter."
The global Gen Z population is set to reach 2.6 billion by 2020 and it has access to $44 billion in buying power. Seventy-five percent of survey respondents said they spend more than half of the money that's available to them each month.
This is happening at a time when traditional retailers are closing
It seems ironic that department stores continue closing and traditional retailers that have been mainstays in malls for decades are filing bankruptcy, but research like this indicates that the future generation of shoppers still prefers to buy at physical stores.
But what's different is that retailers have to find ways to become relevant.
"If you give them a reason to come to your store, they will come to your store," Mathews said. "You have to make it appealing to them."
He said it's about creating the "right shopping" experience.
"It's a challenge to create that experience for them, but it's also an opportunity to engage with them at a much younger age than you would have normally engaged with a consumer and build that loyalty," Mathews said.
How do retailers create this experience?
Retailers need to create more interactive engagement around their brands to serve the "always on, mobile-focused, high-spending demographic," according to the NRF/IBM study.
"They're advanced. They've already caught up on a lot of the things as far as interacting with brands and allowing brands into their lives," said branding expert Aaron Keller. He's co-founder of Minneapolis-based Capsule Design and co-author of The Physics of Brand.
He also said they're digital first. "They use that first and go there readily, and it's almost like oxygen to them. They breathe it every day."
"Generation Z expects technology to be intuitive, relevant and engaging — their last great experience is their new expectation," said IBM General Manager of Global Consumer Industries Steve Laughlin, in a prepared statement. "This presents a significant challenge for retailers and brands to create a personalized, interactive experience with the latest digital advances or risk falling behind. This kind of innovation is not linear or a one-time project — it is a new way of thinking, operating and behaving."
Not too late for retailers, shopping centers
It's not too late for shopping center owners and retailers to figure out ways to attract this generation of teens that actually wants to shop in stores. This "opens up a door for retail chains" to find a formula that works for this group. Although challenging, finding the right mix is possible, and will likely include both digital and physical experiences driven by these young consumers.
"We talked to a lot of retailers in doing the study and there are some that focus almost exclusively on this generation," Mathews said. "What they found was they can't assume that these kids are going to be as patient as shoppers were in the past.
"You really need to respond to them on the channels that they're on," he added. "If a kid hits up a retailer on Instagram or posts something on Facebook, the retailer really needs to be ready to respond to that quickly... Also, you're trying to earn some of these kids as customers; it's a different way that you connect to them. There's always a new app. It's always changing. The real challenge for retailers is to stay up to speed and be able to engage with this young generation across a whole plethora of channels. And not just engage with them – there's that impatience – so they need to make it a fluid, hassle-free experience for them to not disengage, but also to transact."
Examples of who's doing it right
Fast-fashion brands like Zara and H&M are skilled at drawing young shoppers into brick-and-mortar stores. Their trendy styles and store layouts are continually changing. Also, pop-up shops are attracting teens. A popup recently hosted by Kylie Cosmetics is an example of an "activation that motivated thousands of Gen Z-ers to flock to the mall — even though the brand is shoppable online," reported Racked.
"It's the blending of digital and physical," Keller said. "There are a lot of little indications of this coming in a good way."
So although these young shoppers obviously know how to purchase online, they actually do want to shop in stores -- if you give them a reason. This should offer retailers optimism that by creating the right shopping experience, they can attract this generation of teens and win some of that $44 billion in buying power.