A Whole New World: Understanding the Value of CRE Tech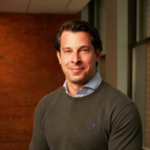 Today's commercial real estate landlords and brokers are faced with an opportunity unlike anything that has come before – rapid innovation that will fundamentally change the way our industry operates.
This explosion in CRETech has already been embraced by many early adopters who have started to incorporate the various technology solutions available into their daily operations. Excitingly these firms are already starting to see real, tangible benefits emerge as a result of their investment, including increases in net effective rents, accelerated leasing cycles and more effective collaboration across teams.
That early excitement is now shared by some of the industry's heaviest hitters. This was made very clear last year with the launch of Fifth Wall Ventures – a dedicated real estate technology venture capital firm which raised $212 million for its first fund from some of the largest names in commercial real estate, including CBRE, Hines and ProLogis. As markets become increasingly competitive, these firms are clearly getting on board with technology as a serious source of differentiation.
Despite momentum, there is confusion
For many, there is some uncertainty about the specific benefits and value that CRETech solutions offer users. In fact,  research conducted by UK-based FTI Consulting regarding the UK PropTech sector (the UK's equivalent of CRE Tech) found that despite nearly 93% of the 202 respondents feeling positive about the outlook for the sector, the majority (around 72%) of respondents acknowledged a lack of understanding around the actual benefits of PropTech. Further, nearly half thought that property companies were unsure of the ROI delivered. Based on my own experiences and conversations, I would say that similar confusion about CRETech exists in North America.
This lack of understanding around CRETech's ROI and benefits puts the onus on all of us who work in the industry to be very clear about the value that specific technology solutions afford users. And it doesn't stop with the sale of a product. It is also imperative for us to work with clients once they come on board to ensure that solutions put in place are actually solving business challenges specific to the customer and driving very real upside.
The value is in the data
In my mind there are three very clear ways that CRETech firms should be providing value to users – driving revenue, increasing business efficiencies and mitigating risk. Each of these is dependent on the centralization of data and workflow.  VTS, for example, helps landlords and brokers manage all of their assets, opportunities, tenants and team members in a single platform, creating a rich, central data source that can be mined and analyzed according to the firm's most important needs.
When information is captured in one place, property firms can get the instant, real-time visibility into the key information they need to make the right decisions and act on opportunities quickly. Having a portfolio-wide view of information such as demand, leasing activity, occupancy, in-place tenant health, current lease terms, and net effective rents also helps users spot trends and ensure they're creating strategies to best capitalize on real-time market conditions to attract and convert new customers at the right economics, as well as to better retain and grow their existing tenant base.
For example, by tracking which industries demand is coming from and the types of spaces these prospective tenants require (such as by square foot, or pre-built versus raw space) you can start to develop proactive strategies to allocate sales and marketing spend more effectively, and invest in your assets to better position them for this audience. All of this provides real ROI that can be tracked, measured and improved. Additionally, having access to this information reduces the risk in decision making and provides the valuable proof points needed to get things done faster.
Mobility is key
Did I mention that today's CRETech solutions let you access all of these insights on your smartphone or tablet? Mobility is a critical component of the value that today's CRETech solutions provide. If landlords or brokers were in the office all day they wouldn't be performing some of the most critical aspects of their jobs, like viewing buildings, conducting tours and meeting with tenants. Their tech tools need to support them while they're at their desks as well as when they're on the go.
At the end of the day, regardless of your function — you may be overseeing a portfolio of hundreds of millions of square feet or trying to drive an increase in potential tenants to tour your vacant spaces – the reason you adopt any software is the same. It must add value to your organization. Any solution that doesn't deliver real ROI isn't worth the investment.
This article originally appeared as a byline in the Real Estate News EXchange.