Not All Department Stores Are Failing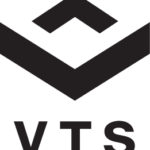 There is a lot of talk about the downfall of department stores, and how their failure could spell trouble for commercial real estate's retail sector because the anchor spaces they occupy take up so much square footage.
A lot of it might be true. Many department stores have over expanded, and they certainly shouldn't be in every shopping center in the country. But it's not a complete disaster.
There are many department store chains — from high-end luxury, to mid-priced chains — that are breaking new ground to turn sales around.
Luxury Department Stores Go Large in Manhattan
Luxury outfit Neiman Marcus is opening a new store in Manhattan's new Hudson Yards development in 2018. To attract customers, the 250,000-square foot store, over three levels, will incorporate several types of experiential retail. The Neiman, its first in New York, will have an upscale restaurant, mirrors that show a 360-degree view of clothing, and potentially even a spa. Additionally, customers who buy goods from Neiman online will have the option to board a special elevator and work with a concierge, who will assist them with their purchase.
Nordstrom is also coming to Manhattan, opening a huge store in Midtown that will be 175,000 square feet and span seven levels. This will be its first flagship in the city, in what will reportedly be the tallest residential building in the United States. The company is obviously taking the move seriously, as it is spending $102.5 million to own this space, which led developer Extell to dub it as "Nordstrom Tower." (Though it was later renamed to Central Park Tower.)
Nordstrom has always been known for its customer-service excellence. It is consistently ranked as one of the best companies for that in the country. This location on 57th Street will probably up the ante. Though not a lot of details have been revealed about the location, to open in 2019, we do know that designer Jeffrey Kalinsky will open a store-in-a –store in the Nordstrom.
Meanwhile, Nordstrom has even bigger plans for a store in Columbus Circle, just a quick walk away from the Central Park Tower location. It is opening a 363,000-square-foot store there, comprised of four buildings. One of the buildings, which will be new construction, will have a seven-floor "waveform" glass façade that will attract light in efforts to draw customers.
Both retailers have been coveted by New York shoppers for decades, so the customer base is already built in, due to that pent-up demand. It also shows that luxury department stores can't be doing all that badly if two of the biggest names are willing to spend hundreds of millions of dollars to have stores in the most expensive real estate market in the country.
Mid-Priced Department Stores Are Adapting, Too
Luxury brands aren't the only ones that are making a push in the department-store sector.
In the mid-priced category, Macy's is trying its hardest to adapt to the changing retail sector. It wants to cater to millennials and embrace experiential retail on a level it never traditionally has. Several Macy's will still close, but the chain is clearly committed to improving its remaining locations to drive consumer traffic.
On the tech front, Macy's has partnered with China-based e-commerce giant Alibaba to let Chinese customers take a virtual reality tour of its famed Manhattan flagship and make purchases, in efforts to tap into the world's most populous country.
JCPenney is also making changes, and some observers are bullish on the company. Not only is it opening stores in select locations, such as California's Inland Empire, it is also adding appliances to its units and greeters to welcome and assist customers.
Still Challenges Ahead
That is not to say that department stores don't have their problems. Discount retailers are taking away a lot of business from these chains, which are arguably cannibalizing themselves with their own off-price brands. But still, they're trying to adapt, which is not an easy thing. But as these moves clearly show, lots of retail landlords think they can do it.
Retail chains come and go, even in the department-store arena. The one consistent thing we have is innovation, which has been challenged several times by economic changes. There have been a lot of challenges that might compromise that, but there are plenty examples of how that can be changed.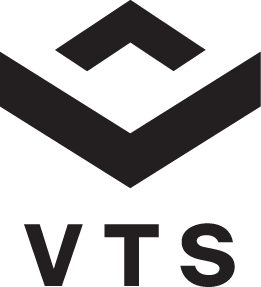 Ian Ritter is a veteran business journalist who has covered the retail and commercial real estate industries for more than a decade. He has held high-level editorial positions at GlobeSt.com and was formerly an editor at the International Council of Shopping Centers magazine SCT. He is a regular contributor to VTS' blog and is also online content manager for the engineering firm GRS Group's blog. Over his career, Ritter has written for several publications and holds a Master's degree in Journalism from Columbia University.