3 Key Trends Have Retail Broker Confidence Down in NYC, But Not Out
I had a friend and former colleague visit me in New York last month. We worked together in San Francisco back when I was a retail broker, and he's still there riding the Bay Area's booming economy and surging rents. But, despite San Fran's impressive growth, its retail rents still pale in comparison to New York ("$3,000 per square foot asking rents" doesn't quite roll off the tongue in Fog City like it does in the Big Apple.) So we decided to go on a walking tour of New York's busiest retail corridors for comparison's sake.
Winding our way through Soho for a few hours, we were both surprised to see just how much of a ghost town it is these days. Block after block of prime locations featured looming vacant spaces and dark, dusty windows wrapped in retail leasing posters. This wasn't the Soho my friend had imagined. "What's going on?" he asked. Well… simply put, the rents are TOO HIGH!
In fact, The Real Estate Board of New York (REBNY) found earlier this year that since 2015, 10 out of 17 retail corridors in Manhattan have seen decreasing asking rents. The bellwether may have come in August, when REBNY reported that commercial real estate broker confidence fell across the board through the first half of 2016, capping off 6 straight quarters of declining faith in the market. And the biggest loser of the 2016 slowdown is without a doubt the retail sector.
In talking with a number of brokers, it appears that three stubborn, macro trends continue to plague the asset class, put a squeeze on deal making, and contribute to climbing vacancy rates in NYC retail.
1. Owner Rent Expectations Are Miles Apart from Tenant Rent Expectations
There is a dramatic gap between asking rents and what tenants are able to pay. Owners have enjoyed huge gains over the past 5 years in rental rates – limited new construction has driven up rents, and big chains have been able to price out long-standing, local tenants. But rents have been driven up so high that even well-backed retailers cannot justify the overhead of New York rent. The market has hit a sticking point and owners and tenants find themselves far from a market-clearing asking rent. Most industry experts believe that a correction is imminent, in favor of tenants.
2. Downshifting of the Global Economy
Brexit put the global economy on ice, the Federal Reserve has lowered its forecast on GDP growth, and corporate profits are down 5% from last year. Yet apartment rents are still outpacing wage growth, eroding discretionary income. All those factors paint a pretty ugly picture for where things are headed, especially for retail. After all, people have to live and work, but they don't have to shop and eat out as much. Those kinds of luxuries are the first thing to go in tough times.
3. The Online Effect (Finally)
It's getting harder and harder to deny the impact of online retailing on brick-and-mortar. More and more retail goods are being moved through industrial buildings, not retail storefronts. While landlords maintain high asking rents, it's becoming harder for businesses to sell enough in-store to cover rent expenses. E-commerce has also created confusion around the role physical stores play in facilitating online sales, Many customers like to try out products in-person before returning home to order them online. As a result, many landlords are working with retail tenants to come up with new kinds of rent calculations, based on things numbers like foot traffic and the amount of time customers spend inside stores.
What does this mean for retail brokers for the rest of the year?
What brings all cycles to an end is a supply-demand imbalance. While other asset classes may be holding water for now, the retail sector is starting to feel a little uneasy, and it just might be due for a correction on vacancy rates and asking rents. Therefore, if we see any increase in Q4 deal velocity, it will likely be at lower rents and higher cap rates, which would be an adjustment to an overheated market.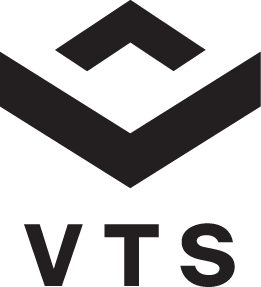 Justin Sharp is a former member of the VTS team.