When Will Office Leasing Pick Back Up?
It is no secret that the U.S. office market has been lagging behind in the broader commercial real estate recovery. The sector has struggled to regain its footing in a few key areas.
The biggest impediment to recovery continues to be tepid demand for space – primarily due to greater tenant emphasis on workplace efficiencies, corporate downsizing and lower levels of growth for office-using jobs specifically. "Tenants have gotten much more focused on space efficiency this cycle and packing more folks into a smaller number of seats," said Jed Reagan, a senior analyst at Green Street Advisors. Green Street hosted a webinar on "US Office Real Estate: Fundamentals & Valuation" in early October that highlighted current conditions along with a look at what's ahead for the market.
Here are some of the key takeaways.
Vacancy and Demand Are Low, Yet Rents Stay High
The subdued demand has resulted in vacancies above historical levels. Nationally, occupancies are hovering between 84 to 85%, which does not compare favorably to past recovery cycles. In 2000, for example, 35 out of the top 50 metros reported occupancies above 90%. Today, only four of those metros are above 90%, according to Green Street. "There has simply not been enough demand to produce any meaningful occupancy growth compared to prior cycles," said Reagan.
A surplus of space would normally tip the balance in favor of a tenant's market. Yet leasing costs have remained high, noted Reagan. One reason for those high costs is that tenants are changing the way they think about space and are demanding more tenant improvement dollars.
Lower levels of construction are providing some good news for landlords and investors, as there has been very little new competition added to the market over the past several years. Although development activity is picking up in some metros, Green Street is forecasting that supply will remain at moderate levels for the next few years. Notably, construction is on the rise in some Sunbelt and tech markets, such as San Jose, Nashville and Austin, are seeing higher levels of construction. Manhattan also has a large amount of space that will be coming to the market over the next three to five years that is likely to create some softening as that space is absorbed.
Good News for Owners: Office Property Values Are Sky High
Despite the lackluster fundamentals, it is a great time to be a seller in the current market. Office property values are at all-time highs. Given the yield-starved environment, global capital is expected to continue to flow to the U.S. real estate market, especially office properties located in major gateway markets. According to the Green Street Commercial Property Price Index, office values are about 10% above the prior peak in 2007. Cap rates also have moved down from about 9% to almost 5% over the last six or seven years, noted Reagan.
That being said, over the past year appreciation has been slowing, cap rates have flattened out and the buyer pool has thinned in some markets as buyers have become more selective. "There is some evidence that suggests that lower quality real estate has seen some downward valuation pressure. So, that is something that we are watching," added Reagan.
Green Street is forecasting that occupancy and rent growth will remain fairly steady over the next couple of years, but will decelerate closer to 2020. "The good news for office is that the deceleration is expected to come later and slower than the other major sectors," said Reagan. So, the outlook for office is favorable compared to other property types.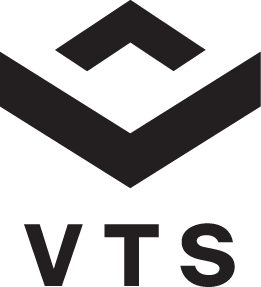 Henry Updegrave is a former member of the VTS team.