One Strategy Physical Stores are Using to Combat E-Commerce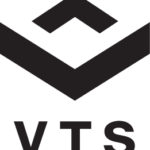 There is a lot of talk about how online retail category killers such as Amazon, and even companies with physical stores, are killing brick-and-mortar purchases.
Well, a lot of companies with physical stores are fighting back with technology solutions of their own.
Some retailers are using heatmap technology to fight online sales. What this feature essentially does is use cameras, which are normally meant for security purposes, to track customer behavior. The footage conveys the spots in which consumers are most drawn to items, and their reactions when they view certain products.
In other words, the technology helps help retailers accurately identify their stores' hotspots, the parts of the store that are most visible and get the most traffic. Many times, store owners and managers are unaware of the areas of their establishments that shoppers are certainly most drawn to.
Leading the change
One of the firms innovating this idea is Prism Skylabs, a company based in San Francisco. Among its retail clients are Brown Shoe Company, Belk, and Story — all of them experiential retailers, to which consumers are increasingly drawn.
Skylabs promises to help companies "audit, manage, and optimize their real-world businesses." Sometimes this involves changing the look of a store monthly, or seasonally, to generate more buzz — just as many upscale restaurants regularly change their menus during different times of the year. The redesigns can be much more intentional (since they know how people interact with the stores) and analyzed for optimal performance.
There are several other firms that can assist retailers with heat map technology. For example, Netavis, which is based in Austria, can track retail shrinkage due to employee or customer theft with cameras. RetailNext, of San Jose, Calif., can provide companies with data that tells what times consumers are coming through their doors and the times that they hit certain areas of a store. A firm called Crosscan, with operations in the San Francisco area and Germany, can show what areas shoppers walk in stores and where they have most interest. Other companies can provide the upside or downside to the impact of digital advertising and tell if it is being viewed.
How to put it to use
Kerching Retail offers some advice on how to utilize these heatmaps and hotspots. The retail consulting firm says that alteration in shelving can make a big difference on how shoppers react to certain products. Additionally, there are several other strategies that the firm suggests retailers do to draw customers to certain areas of a store. Some of those include using different colors for different parts of a location, put certain products on special display instead of side-by-side shelves and clearly marking when an item is on sale.
Experiential retail has helped many brick-and-mortar retailers deflect the damage done to sales that online outlets can inflict. After all, consumers are not just happy with buying products on their computers. They want to interact with others and have a face-to-face experience with certain products. This comes in the form of tech-based fitting rooms, special classes offered by certain companies in addition to their offerings and, in the case of grocery stores, the incorporation of restaurants in their locations. Heatmaps will only help them continue the process of understanding where customers want to shop, as well as their preferences for products.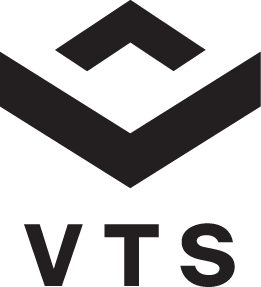 Ian Ritter is a veteran business journalist who has covered the retail and commercial real estate industries for more than a decade. He has held high-level editorial positions at GlobeSt.com and was formerly an editor at the International Council of Shopping Centers magazine SCT. He is a regular contributor to VTS' blog and is also online content manager for the engineering firm GRS Group's blog. Over his career, Ritter has written for several publications and holds a Master's degree in Journalism from Columbia University.