Pension Funds Keep NYC in the Crosshairs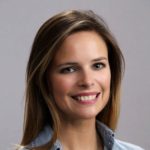 Director, Content and Communications, VTS
New York City has long been a favorite spot to put capital to work for both domestic and foreign pension fund real estate investors. And despite the run-up in property prices in recent years, the market remains a prime target for buyers.

The New York metro has been commanding some of the lowest cap rates in the country lately. Cap rates for core CBD office and apartment assets in particular have dropped below 4% in some cases. Those metrics alone speak to the simple supply and demand dynamics at play. That being said, after a record year of sales in 2015, total transaction volume did take a big step back last year – dropping 25% to $57.8 billion in 2016, according to Cushman & Wakefield.
However, those numbers don't tell the whole story. Some big-ticket sales are credited with lifting the overall volume in 2015, and by historical standards, sales activity last year was still fairly robust.
Some of the notable sales that closed in fourth quarter included the 39-story 1250 Broadway office building in Manhattan's "Silicon Alley" for $565 million. In December, Bentall Kennedy also announced its purchase of The Addison, an urban high-rise multi-family property in Brooklyn on behalf of Multi-Employer Property Trust (MEPT). The property, which has 271 apartment units, as well as a parking garage and 6,600 square feet of retail, reportedly sold for $154 million. This latest acquisition brings MEPT's total investment in the greater New York market to more than $1.5 billion in gross asset value.
"The New York City market continues to be one of the most dynamic and best performing markets in the country, especially in the multi-family asset class. Downtown Brooklyn is experiencing an influx of renters attracted to its proximity to Manhattan as well as the rapidly evolving dining, shopping, and entertainment amenities in Brooklyn," said Kevin Rivest, senior vice president, transactions at Bentall Kennedy in a statement from the company. Along with the broader New York City economy, Brooklyn is expected to see continued job and population growth as the borough's office market continues to expand, added Rivest.
Certainly, some of the key characteristics that puts New York on the list as a perennial favorite for institutions include the size of the economy and liquidity of the market. Aside from its position as a gateway market, there also is a strong growth story in the local economy. Yet both domestic and foreign pension funds alike are finding it more difficult to find opportunities in the still highly competitive market where many assets are held by long-term owners. The property turnover rate has dropped to 2.80% for commercial properties as compared to 3.94% in 2015, according to a recent Globe Street article.
That competition also is prompting pension funds to consider investment in new development as a means to place capital and increase yield. For example, SL Green Realty recently sold a 27.6% stake in its One Vanderbilt development to the National Pension Service of Korea in a deal valued at about $525 million. One Vanderbilt is a 1.7-million-square-foot office complex under construction near Grand Central Station that is expected to be completed in 2020.
That deal also is a sign of the strong investor demand for New York City assets that is coming from foreign pension funds and other foreign investment groups. According to the 2017 Association of Foreign Investors in Real Estate (AFIRE) survey, New York City once again ranks number one on the list of top five most desirable U.S. investment markets, followed by Los Angeles, Boston, Seattle and San Francisco.
Although some thought that the over-heated pricing along with higher interest rates might have a bit of a cooling effect on the New York City investment market, it is likely that those foreign investors will play a key role in keeping pressure on cap rates and fueling sales activity again this year.