Projects In and Around Airports Soar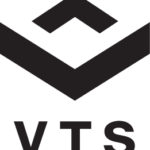 Real estate in proximity to airports is taking off these days, with developers seeing now as a prime time to erect housing, offices, retail space, and more.

While the land adjacent to airports is ripe for redevelopment, concessions overhauls are also occurring inside the walls of some of the biggest airports in the U.S.
In general, owners and developers like to be near major hubs like airports, according to Paul Jones, senior managing director at Newmark Grubb Knight Frank in Newport Beach. But development trends are "market specific," he notes, as each airport has a certain amount of available land and projects in the pipeline ready to get off the ground.
Read on to hear about where major airport-related action is happening now--and down the runway--when it comes to nearby development and new in-airport food options.
John Wayne Airport
Jones has been tracking the development around John Wayne Airport in Orange County.
"In general, at least in the OC, the main hub where guys want to be is the airport," he says.
There's not a lot of open land to work with nearby, so much of the surge in recent development has been in the form of conversions of aging office product from the 1980s. Additionally, a spike of shovels erecting multifamily properties is happening because more millennials want to live in urban cores.
Dallas' Love Field
While developers don't have lots of empty land to work with near Southern Californian airports, they sure do in the expansive state of Texas.
The biggest new project in the area around Dallas' Love Field Airport has a price tag of $200 million and covers 35 acres of land. Developer Jorge Ramirez is converting two blocks of old industrial and commercial properties into a new mixed-use development, according to Dallas News.
Other developers are getting into the game, with apartment builder Fairfield Properties erecting a 347-unit complex south of the airport that's slated to debut this summer.
Why the surge of shovels? Passenger traffic is up more than 50% at Love Field. One reason for the uptick is that flight restrictions at Love Field flew away a few years ago.
Charlotte's Multi Billion-Dollar Development Deal
A proposal for a huge mixed-use development slated for west Charlotte just got the green light from the city council. It's so massive, the project is expected to take up to 30 years to complete.
Here's what developers Lincoln Harris and Crescent Communities have in store: a 1,370-acre tract between the Catawba River and Charlotte Douglas International Airport will be the canvas for 8 million square feet of office, 500,000 square feet of retail, 4,650 residences, 200 retirement units and 1,000 hotel rooms. In addition, a chunk of the land will be preserved.
LaGuardia Airport
New York Governor Andrew Cuomo recently introduced a $4 billion plan to overhaul the outdated airport.
"We are building an entirely new LaGuardia and transforming it into a world-class transportation gateway for the 21st century," said Cuomo, during a groundbreaking event last June.
He also has an extreme forward-thinking plan when it comes to expanding the airport in space-constricted Manhattan -- he'd like to make the nearby Rikers Island become part of LaGuardia.
Since LaGuardia is limited by runway space, he envisions the city selling Rikers Island and using it to create another runway for LaGuardia, he told the Association for a Better New York.