Q&A: Q&A: Experiential Retail Strategy with Half Price Books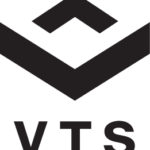 Much of what one hears about in the retail real estate industry nowadays is store closures, so it's refreshing to learn about a company actually opening more locations. One of them is Half Price Books, which is doing so in a sector of retail that has gotten hammered over the years by Amazon and digital media.
The Dallas-based retailer, founded in 1972, currently operates 124 units in 17 states and has openings planned in Cincinnati; Vernon Hills, Ill.; and Wichita, Kan. The chain is also scoping out sites in Atlanta, Nashville and other cities.
What sets HPB apart from others of its size is that it sells both new and used books and music. It's experiential in the sense that customers need to physically go to HPB's stores to see what used titles might have come in at a lower price than normal retail, and often spend time browsing for other deals.
We recently spoke with Kathy Doyle Thomas, executive vice president of marketing and development, about the company's retail real estate expansion strategy, what it's looking for in co-tenancy, how to compete with online retailers and other topics.
VTS: What is your expansion strategy?
Kathy Doyle Thomas: We keep pushing the envelope, trying to find sites and have several LOIs (letters of intent) out. The biggest challenge we have now, and one of the reasons we're successful, is that we don't pay a lot of rent and we're very cautious about our expenses. We sell inexpensive books, so we have to make sure that every deal that we do is worth it.
When we look at our profit and loss statements every month for our stores, locations with high rent, payroll, and costs of goods are taken into consideration. Rent is a fixed cost, and when I negotiate the rents and sign the leases, I have to make sure the numbers work for us or it's a non-starter. Part of the reason that we're not in places in the Northeast is because of the rent structure. We have looked at Los Angeles and were going to attend the real estate shows in Southern California, but the broker that we started working with basically said: "You can't afford the rents. Don't even get on the plane." Part of that I appreciate because we are low-rent players.
We need the same demographics as Barnes & Noble and other big retailers. We need high incomes and education levels. It doesn't really matter if we're selling inexpensive books or full-price books, education and income are still very important.
VTS: Are you finding opportunities from some of your competitors closing?
Doyle Thomas: When Borders closed – and Hastings to a lesser extent because they were in small markets – it gave us the opportunity to enter certain shopping centers they kept us out of. We are a specialty retailer and build into our leases that we don't want other book and music stores in our shopping centers. It's one thing to have lots of clothing stores because everybody buys clothing, but with bookstores, you try to have exclusives. So, they kept us out of shopping centers. When landlords come to us and want to have a small, independent music store come into the shopping center, we have conversations about it. We want to do research on how big they would be and how much inventory they have because we're fighting for every dollar.
VTS: What about the several big-box stores shutting their doors?
Doyle Thomas: One of the problems we face, when a big-box store closes, is that the landlord has to put in a lot of money to divide it up. If they're going to make three 10,000-square-foot sites out of it, it costs a lot, and there aren't a lot of retailers that have that footprint. There are a lot of retailers that are 2,500 square feet, and then they go from the really small to the really big. The new terminology now is that retailers aren't downsizing. They're "rightsizing." It's cute. Some of their stores were just too big to begin with.
To try to get the landlord to cut down the size, it's hard to accomplish, when you think of the shape of the box. It's a big square. So, for someone like us to come in and take 10,000 square feet, that makes my store long and skinny, and I don't get a lot of big signage in the front, which is very important to us. Most city sign ordinances are 80 percent to 85 percent of the frontage of the store. Now you're going to have three retailers in a box with signage a third of that size. And our logo needs length versus height just to get our name out there. If it was "Bob's Books" it would be different! We like big signs, a lot of parking, and we don't like restrictions on hours.
VTS: What tenants do you like to be near?
Doyle Thomas: Women come in and buy books for themselves and a lot of kid's books. They also bring in their young adults and teenagers to shop. So, T.J. Maxx works for us, Michaels Stores, Jo-Ann Stores. We're even in a couple of centers around Chicago with Best Buy because there are so many people who go into those stores. We have not had as much success with grocery store anchors. Brokers love to try to sell you on grocery stores because people go there every week. But from our standpoint, if people have ice cream in their car, they're less likely in one trip to run into the book store and spend an hour browsing around.
VTS: What are your feelings about experiential retail combating online retailing?
Doyle Thomas: When people talk to me about brick-and-mortar shopping shrinking, yeah, the Internet is here to stay. There are a lot of great businesses that only sell online. But everyone's a competitor, and we have to get people out of their pajamas, in their car and drive to the store. But you do it because you are looking for that great find you might not know you needed. We did some research a few years ago and found that a Barnes & Noble shopper will buy about 13 books a year, and a Half Price Books shopper will buy 37. Maybe it's because we're cheaper, but you didn't know you needed those tarot cards until you saw them sitting there, or you might just throw an extra $5 book in your basket. It's the discovery and treasure hunt that people love about it.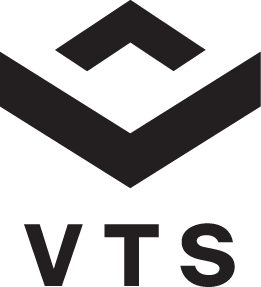 Ian Ritter is a veteran business journalist who has covered the retail and commercial real estate industries for more than a decade. He has held high-level editorial positions at GlobeSt.com and was formerly an editor at the International Council of Shopping Centers magazine SCT. He is a regular contributor to VTS' blog and is also online content manager for the engineering firm GRS Group's blog. Over his career, Ritter has written for several publications and holds a Master's degree in Journalism from Columbia University.