How are Record Stores Even Still Around?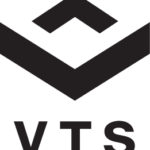 On a recent evening in Kansas City, Mo., in its Midtown area, a rock band plays to a packed small room, with a mostly millennial crowd. The audience is enjoying beers, and other beverages, and nodding their heads along to the music.
It's a typical scene that could be found at nearly any small rock club around the country. But that's not the venue in this case. It's a retail store.
Records With Merritt specializes in new vinyl recordings. But in addition, its owners hold weekly free live music events, with complimentary food and beverages, during these outings.
Why go through the extra mile and expense?
"After decades of working in big-box retail, we knew we wanted to create a culture that was about people and experiences, not transactions," Ann Stewart, who co-owns the shop with partner Marion Merritt, tells me. "Our customers know they can stop by anytime, have a drink, talk about records and discover something unfamiliar. If you've been in more than once, you become part of our record-store family, and we get to know your story. Good customer service is about listening, not talking."
In addition to the live events and other amenities, Merritt and other "boutique," independent smaller stores across the country, zero in on customer service. Sure, you can probably find anything they sell online, but it's akin walking into a specialized clothing or home-furnishings store, where workers are skilled to know one's personal "style." In some instances for a consumer, it holds much more value than the "you might like" automated feature found on an e-commerce site.
This isn't just happening with the smaller independent chains, though.
Probably the country's most well-known large independent example is Amoeba Music which operates properties that are virtually vinyl superstores, with two in California's Bay Area, as well as one in Hollywood.
Amoeba is experiential retail in a different sense. For people who love vinyl, it is like an Amazon in front of them. Again, this could all be bought online as well. But there is a reason people collect records in an age where digital downloads of music, and Web sites such as Pandora, are the norm. Vinyl is something that one can hold and physically appreciate, like a piece of artwork. And like Trader Joe's, there is an aspect of "the hunt" for something new that excites consumers.
Additionally, Amoeba, and the larger independent chains, such as Newbury Comics, in the New England area, also have live in-store performances, often with bigger national acts, that attract customers for an experience that is more than just a simple transaction.
There is a two-sided irony to all of this.
First of all, records aren't even supposed to be around any more. Since the rise of the popularity of the compact disc in the 1980s, records were taken out of circulation, for the most part, in music stores. Vinyl enthusiasts would have to go to shops that sold used records (which are still around), or to record events.
Over the last 15 years or so, due to nostalgia and an insistence by many that vinyl has better sound quality than its digital counterpart, records have entered the mainstream again. Big chains like Urban Outfitters and Hot Topic are large vinyl sellers, and the annual Record Store Day event has become a major consumer event at independent outlets.
The other thing that shouldn't make sense about the rise of vinyl is that virtually all of the major national music chains are now shut down. Notable casualties that are all defunct include Borders, Tower Records, Virgin Megastores, not to mention several regional chains. Like other failing large specialty chains, due to online sales and over expansion, the music category was supposed to be dead.
But a lot of smaller record-store chains, that provide an experience for consumers are breathing new life into this retail category.
It's not going to always work, the lauded Other Music, in Manhattan, recently closed due to exploding rents in the borough, but hopefully that is an exception, due to its locale, and not a wave of the future.
Hopefully landlords will come to realize that independent record stores, though not likely to pay blockbuster rents, are destinations for consumers that will likely liven up and bring traffic to other parts of their assets.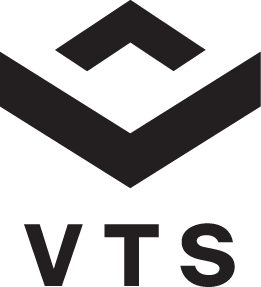 Ian Ritter is a veteran business journalist who has covered the retail and commercial real estate industries for more than a decade. He has held high-level editorial positions at GlobeSt.com and was formerly an editor at the International Council of Shopping Centers magazine SCT. He is a regular contributor to VTS' blog and is also online content manager for the engineering firm GRS Group's blog. Over his career, Ritter has written for several publications and holds a Master's degree in Journalism from Columbia University.