Regional Office Markets in the UK Enjoy Take-Up Boon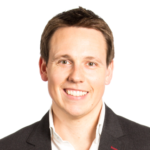 EMEA Regional Director of Sales, VTS
I've always had a slightly biased interest in the central London office market. I spent 10 years as an agent in this market, it's where we opened our first international office at VTS, and in the early days, it was where we formed some of our strongest client partnerships. Our growth in the market has gone from strength to strength as we now estimate a third of office space in central London is already being managed on the VTS platform — and it's still growing.
However, as we look towards the end of our third year in the UK, adoption from the retail and industrial sectors has exploded and we find ourselves with a variety of clients across a range of additional markets. This has subsequently given me a rather unique insight and perspective into some of the broader challenges and opportunities we're seeing across the country and the CRE industry in general. As an example, although the future of the London office market might be shrouded in uncertainty due to Brexit, elsewhere in the UK many of the large regional centers are registering record take-up. What is driving their success?
Regional office markets enjoy take-up boon
According to figures from JLL, take-up in the 'big six' – Birmingham, Bristol, Edinburgh, Glasgow, Leeds and Manchester – in 2017 hit a new combined high of 5.6 million square feet, 20% higher than the previous year. Birmingham, Edinburgh and Leeds all topped the magical 1 million square feet mark in 2017.
Edinburgh's 1,108,300 square feet was an increase of 42% on 2016's figures.
Birmingham's take-up of 1,005,070 square feet was a 45% increase on the previous 12 months.
Leeds recorded 1,015,505 square feet with a whopping 136% rise.
According to figures from Commercial Property Partners, two cities outside of the big six also showed record take-up. Cardiff put on a strong showing with take-up of 624,782 square feet — equivalent to a 20% increase. Sheffield also enjoyed an annual take-up of 390,302 square feet – a 25% rise and a ten-year high for the city. So what type of occupiers are driving this demand and what do they want?
Government property unit boosts numbers
This strong showing appears to have continued in the first quarter of 2018 with figures from Cushman & Wakefield revealing that the Glasgow, Leeds and Manchester office markets recorded take-up in excess of the five-year average in Q1 of this year.
Much of the recent flurry of regional activity has been driven by a series of deals completed by the government property unit (GPU) – the largest was for 380,000 square feet at MEPC's Wellington Place development in Leeds.
However, Vicky Heath, associate director in JLL's UK Research team, says that even if you strip the GPU figures out "take-up was still 4.8 million square feet last year [across the big six]. This is 14% above the 10-year average and enforces the underlying strength of the big six market."
Flexible office providers continue to expand
No surprises here, another driver in terms of regional take-up activity has been the rapid expansion of serviced office providers. Data from Savills shows that in 2017 serviced office operators took 436,063 square feet outside of London and the M25 — a year on year increase of 406%. These figures included a 76,000 square feet letting to Spaces at The Crossway in Birmingham and, of course, WeWork completing a second deal for office space in Manchester of 44,000 square feet at One St Peter's Square.
Cal Lee, head of Workthere – a Savills venture introduced to help businesses find flexible, coworking and serviced office space – sees this trend continuing over the coming months. "The UK serviced office market continues to expand at pace and this increased demand is underlined by the likes of WeWork and Spaces taking such substantial space in key regional markets where they foresee growth," says Lee. "It is also interesting that we are witnessing more independent brands such as Work.life looking to grow their portfolio outside of London (in Reading and Manchester). Many of these markets are still under resourced in terms of supply when it comes to serviced and coworking spaces and we therefore foresee the take-up in this sector retaining its momentum throughout 2018."
Looming supply demand imbalance
However, a problem looms large on the horizon that could stifle growth in some of these regional office markets in the future. In its Marketbeat report, which monitors central business district office space, Cushman & Wakefield noted that "whilst the supply of regional office space remained stable, there remains an acute shortage of grade A space, which has been exacerbated by a lack of speculative development. Of the 4.8 million square feet of office space currently under construction, 40% is already pre-let or under offer."
It's an issue JLL's research also identified. The company says the "trend for new space to be pre-let ahead of completion means that the regional office markets will continue to see very tight supply for the foreseeable future."
As a result, there is a growing danger that in the coming months some UK regional markets could become a victim of their own success. So how is the industry reacting?
In the (near) future: data
Data is playing an ever increasing part in identifying these trends as they happen, looking forward rather than backwards to project where there is risk and opportunity.
What is the real vacancy in a market as a potential lease expires when combined with the known supply?
Which tenant sectors are the most active?
What sort of space are they looking for and what are they willing to pay?
Investors and landlords today expect immediate answers to these types of questions.
It's fascinating to see how our clients are leveraging the VTS platform to drive additional insight and real-time information to help inform their strategy. Coupled with other great technologies, the game is changing. If you haven't seen our press release on VTS Data, it's definitely worth a quick read. Combine the excellent research and consulting services I used myself to pull together this blog with real-time, live market data — next year will bring a whole new perspective.