REITs Outperformed the Market in May Despite Fears of a Rate Hike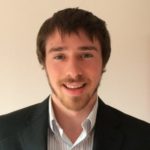 Real estate is doing well, and so are its representatives in the investment world—REITs handily outperformed the broader market last month, even despite growing warnings from the Fed that it is seriously considering raising interest rates in July. As expected, it held off on raising rates at yesterday's meeting. 
While it looks like investors either think the Fed is bluffing, or they've warmed to the idea of a hike in rates, there is one thing investors are worried about when it comes to real estate—supply issues. And ironically enough, current and future supply issues are directly due to one of the main reasons real estate is doing well.
REITs continue strong performance in May
The REIT index fund, the FTSE/NAREIT All REIT Index, returned 2.3% in May while the S&P 500 Index gained only 1.8%. And while neither of those are killer returns, the disparity in performance becomes even greater when you look at results over the past year—the same REIT index shot up 6.5% from the year's start to May 31 while the S&P 500 Index lagged behind, growing only 3.6% over the same period.
"You really had a pretty solid sector-by-sector modest uptick for the month across the board," says Bloomberg Intelligence's senior REIT analyst Jeffrey Langbaum. He also said Q1 REIT earnings were "fairly consistent"—and positive growth is an investor's best friend.
But it's strange to see REITs beating out the market in terms of growth, since REITs aren't even designed for stock appreciation—they're designed to throw off large dividends. The pace of REIT growth has been so strong lately that some experts are worried its success is a signal that something is off with the broader market.
Why is CRE doing so well?
Strong construction, especially in commercial real estate, is behind much of the sector's strength. HousingWire recently reported on a Goldman Sachs study, which reveals commercial construction is pushing prices up to historic, pre-crisis highs. And the most surprising part is that construction rates are actually falling, yet even so they are still strong enough to drive price growth.
New commercial real estate construction has fallen by 1.6%, a small sum compared to the 2.8% dip in residential construction, and the difference is helping prices recover on the commercial side. In fact, prices have soared so quickly that Boston Fed President Eric Rosengren is urging his fellow Fed members to increase interest rates, saying keeping rates too low for too long has encouraged excessive risk-taking while creating unsustainable gains in commercial real estate.
But investors aren't afraid of a hike in rates
Despite Fed members like Rosengren pushing for another rate hike, and Janet Yellen saying that "the federal funds rate will probably need to rise gradually over time," investors still haven't pulled back from real estate. Yet as the economy recovers, more people are beginning to realize it's not so far fetched for the Fed to hike rates up in July. Charles Himmelberg, chief credit strategist at Goldman Sachs, is one of those people, saying, "We think the July meeting is live, without our US economics team seeing a 40% probability of a second hike."
The fact that investors aren't pulling back from REITs due to fears over an increasingly likely interest rate rise in the near future is telling of just how much faith they have in real estate. If rates increase, it will become harder for firms to repay debts while making strong profits because the repayment of that debt will be more expensive, especially for firms who borrowed money cheaply. REITs aren't immune to this, and it's likely that a rise in rates will cause them to take a hit.
While investors don't seem to be worried about the effects of a rate hike, they are worried about supply issues.
Supply issues are a growing concern
When it comes to supply issues, investors are keeping their eyes on health care REITs and multifamily REITs, which tend to be more susceptible to supply issues than other sectors of the market. But supply issues don't come out of nowhere—they come from construction.