Report: New Institutional Capital Commitments Down by 19% in 2017, but Positive Outlook Remains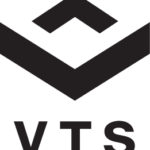 According to an annual survey of pension funds, endowments, and foundations by Insitutional Real Estate, Inc. and Kingsley Associates, U.S. institutional investors are preparing to slash their new capital commitments to real estate this year.
The report, branded 2017 Institutional Investors Real Estate Trends, reveals just how much investors plan to devote to real estate deals this year: $62 billion of new capital. On average, that's a 19% dip from last year. Thank several main factors for the fall. Real estate holdings are exceeding their target allocations to real estate, which reduces the need for new capital commitments, notes Kingsley.
"We are hearing similar responses regarding allocations being at the high end of the target," said Russell Ingrum, vice chairman of institutional properties at CBRE in San Francisco, in an interview with VTS. Also limiting the need for new capital deployment: investors reported a significant uncalled capital overhang of $47 billion.
But the flow of new funds is not too worrisome given the large amount of "dry powder" currently in the system, adds Ingrum. There is as much as $300 billion of previously raised equity/committed that has not been deployed, he points out. Most U.S. investors — 72% — still plan to be active with new commitments to real estate this year, according to the report. "Over the last year, except in the value add space, we have seen more capital coming from offshore, high net worth, and separate account investors as compared to co-mingled funds," said Ingrum.
The decline in commitments is likely to match the decline in transaction volume, especially for apartments and office, notes Ingrum. Industrial assets were ranked as most attractive property type for new investments, followed by multifamily assets, according to the report.
"Real estate investors have enjoyed healthy returns post–global financial crisis, but it's evident from the survey that they are showing more caution at this point in the cycle," notes Geoffrey Dohrmann, president and CEO of Institutional Real Estate.
The survey also revealed U.S. core properties and value-added properties would receive the majority of new real estate investment capital, 33% percent and 27%, respectively. U.S. investors also plan to allocate 20% of capital to opportunistic investments, and 8% of capital to debt products. Foreign investments are targeted for 7% of the capital, and 5% was earmarked for real estate securities.
"Investors are preferring to keep their existing bets on the table as opposed to monetizing existing assets and reinvesting the proceeds – whether in other asset classes or other real estate," said Ingrum.
The report, now in its 21st year, received a record 164 responses this year, from 113 U.S. investors and 51 foreign investors representing $7.9 trillion in total assets and $741 billion in real estate assets.